As we enter a New Year, it's a good time to pause and reflect on the decisions we've made. Not so that we can rue the day we could've done this or we could've done that. But rather so we can assess the impact our decisions have made on our present condition in life.
You are what you make of you. No one else has this power.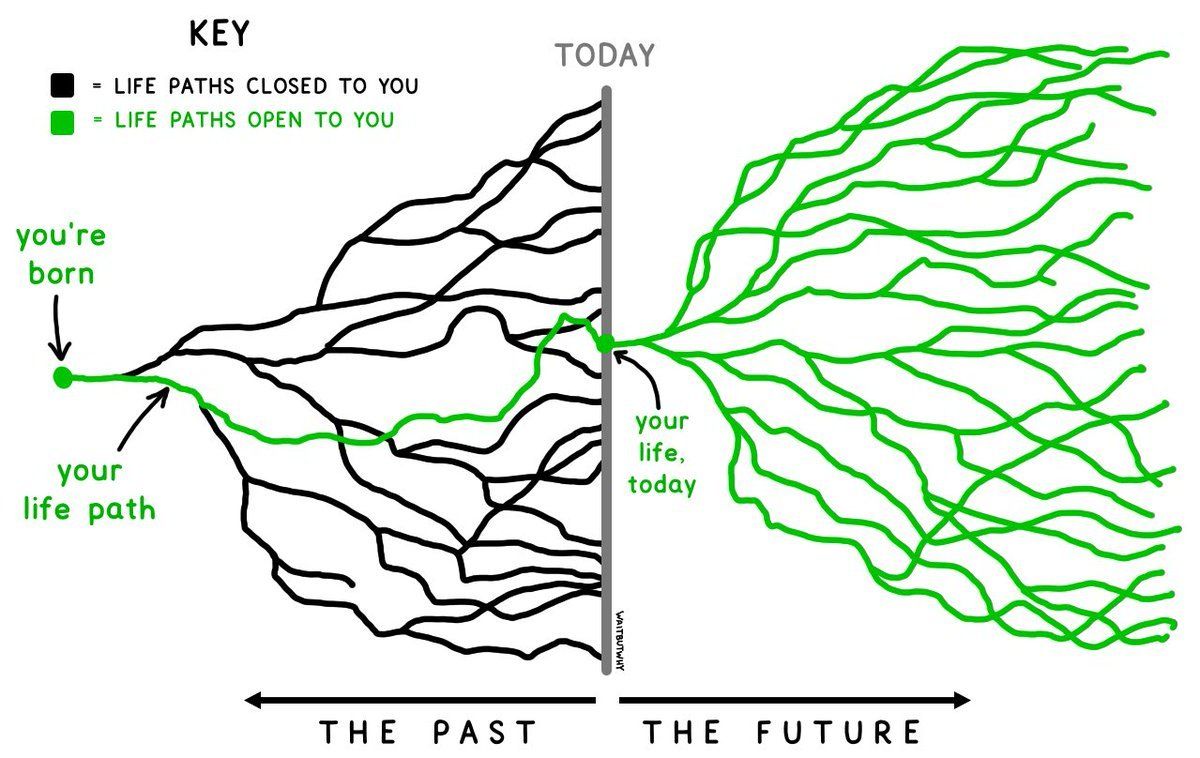 Luckily, every new day presents us with an opportunity to do better. We may or may not be able to apply lessons learned in the past to the decisions we must make in the future. In this way, we hope to lead a more constructive life, bettering our circumstances day by day.
Over time, these little improvements add up. But we can't see this progress ourselves. We have to leave that to our friends and colleagues. Only they can inform us whether or not the good decisions that we think we are making are actually noticeable or not.
So here's to a new day in this Happy New Year, 2022. The everyday decisions you make from here on out will have a direct impact on how you live your life in the future. From this moment on, everything is possible. We live in an era where the economy changes at parabolic rates. What you do today could, in very real terms, set you up 3 months from now in a wholly different future that no one expected.
Live like that. And you'll be well rewarded.
Good luck and Godspeed.
Posted Using LeoFinance Beta