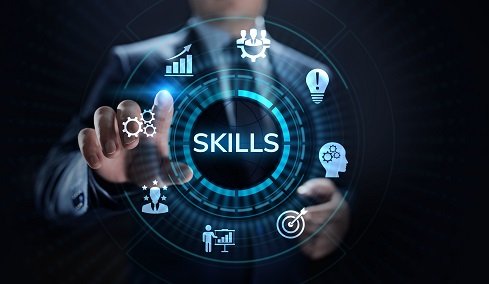 2022 is a new year and the advancement in technology has opened up many ways to make money in the technological era.
Many organizations and individuals employ those with these skills for long term and short term period.
Example of these skills are:
• Web development
• Affiliate marketing
• Copywriting
• SEO/SEM marketing
• Blockchain development
• Cloud computing
• Artificial intelligence
• Graphics design and editing
• Animation and Video editing.
Web Development
Web development involves creating and developing a website for the internet or intranet. It involves the use of programming language such as html, php, phyton, etc to create websites. There are three types of web development specialization ; front end which deals with the behavior and visuals that are displayed on the user browser, backend, which deals with the database on the server and the full stack who works on both.
There is a high demand for web developers because most businesses and organisations wants to explore the online market, hence they get a website so as to attract customers .
Affiliate marketing
Affiliate marketing is a performance based marketing in which the business rewards the affiliate for each customer he/ she brings. Affiliate marketing has four core layers: The merchant, network, affiliate and the customer. the merchant is the company or brand, the network is the offer to the Affiliate, the affiliate is the person partnering with the company, the customer is the person convinced by the affiliate.
Copywriting
Copywriting is a skill or occupation that involves writing text for advertising or other forms of marketing. The product is a written content that creates awareness for the brand and tries to convince customers to go for the product. copywriters help to create billboards, catalog, magazines and newspaper adverts, sales paper, online adverts, etc. copywriters can be employed by advertising agencies, digital marketing agencies and copywriting agencies. some copywriters work online.
SEO/SEM Marketing
SEO means search engine optimization while SEM means search engine marketing.
SEO involves improving the quality and quantity of traffic to a website while search engine marketing involves the practice of designing, running and optimization of search engine ads.
They are both geared driving traffic to a website and hence getting customers.
A business organization would employ the services of a SEO/SEM agent to increase their online presence using the website.
Blockchain development
This involves coding and developing a blockchain. just like the hive blockchain.
This involves a series of complex codes for the different layers of the blockchain.
Blockchain developers are in high demand and they are paid very handsomely
Cloud computing
Skills in cloud computing are in great demand due to the increasing number of companies moving business functions to the cloud—the global network of remote servers. Cloud engineers are the people responsible for developing and managing these cloud computing systems so end users can easily store files and back up their data.
Cloud computing requires technical skills to perform migrations, as well as the ability to negotiate terms with the cloud service providers, ensure data security and implement best practices throughout the process
Artificial intelligence
Due to the growing number of companies that want to streamline their workflows and derive insightful data while minimizing costs, experts in the fields of artificial intelligence (AI) and machine learning are in high demand. These professionals usually handle the development of AI. They build, test and implement AI models, as well as maintain the organization's underlying AI infrastructure. If you want to develop these skills, you'll need a strong foundation in software design, statistics, coding, engineering and similar fields.
Graphic design and editing
This involves manipulation of images and figure to make a graphic representation or image. graphic designers are responsible for creating cover pages on magazines, card and almost everything.
Animation and editing
This involves creating animated pictures and videos. This can be achieved with the use of a editor.
animators and video editors are in high demand because businesses now use animated videos for most of their advertisement both online and offline.
others include UI/UX design, data analytics, social media marketing etc.
There are many soft high income skills out there that you can learn and start earning.
pick one and invest your time and resources to.