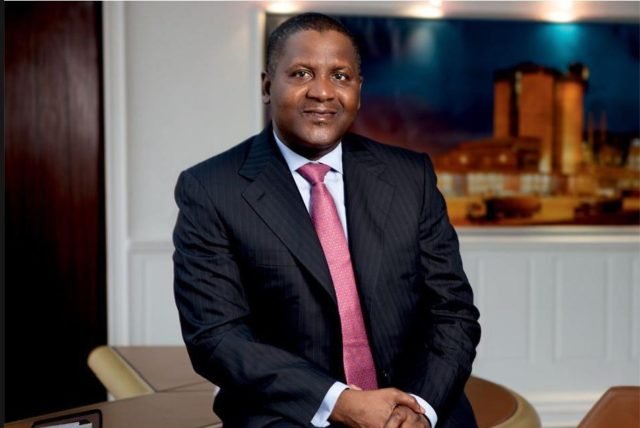 Aliko Dangote has jumped up six places in the billionaire list of richest men in the world tracked by Bloomberg
The change in Dangote's position comes after a consistent increase in his fortunes in the first 26 days of 2022.
Dangote's fortune has been on the rise following the spectacular rise in his cement company's shares
Aliko Dangote, Africa's richest man in the last 8 hours has raked in N217.5 billion($523M) jumping to become the 91st richest man in the world.
According to Bloomberg index, Dangote is now worth over $20.1 billion which is 5.23% of Nigeria's external reserves of $40.1 billion.
The rising share price of his Dangote Cement Plc and higher oil and fertilizer prices helped boost the 64-year-old Nigerian businessman's wealth.
Rise in Dangote's company share
Africa's richest person controls Dangote Industries, a closely held conglomerate. But he makes most of his fortune from Dangote Cement Africa's biggest cement producer.
The shares of Dangote Cement Plc on the Nigerian Exchange in the last 8 hours has advanced by 5.45 % to N274.8. from N260 it traded on Wednesday.
Dangote also owns sugar, salt, oil, fertilizer, and packaged food, as well as six residential and commercial buildings in Lagos.
His most significant closely held asset, though, is a fertilizer factory capable of producing up to 2.8 million tonnes of urea each year.
With the $19 billion oil refinery nearing completion Dangote's wealth is expected to grow further in the coming years.