An unexpected problem because of unpreparedness ?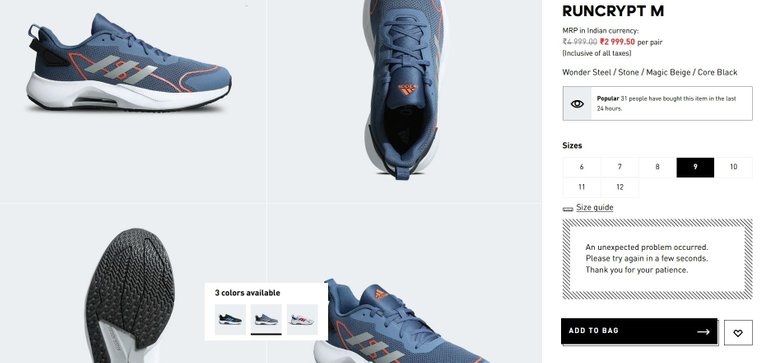 Of late I have been purchasing discounted shoes / accessories from the official adidas site https://www.adidas.co.in/ and then discard it after few months, once the sole starts becoming a little flat. I give it to our support people who do the cleaning job and they take it happily, because they can still use it for a long time. Today they are running a flash sale where they offer additional 30% OFF on select items and that too for orders above INR 3999.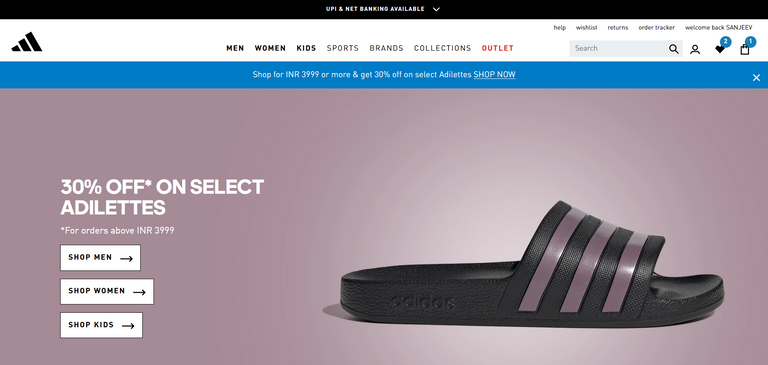 We are planning to do a trip outside after long time ( first trip after Covid in fact) and I did purchase several items recently reaching the level 2. Will post a detailed review of them and share on adidas site, as they reward for reviews and it will benefit both.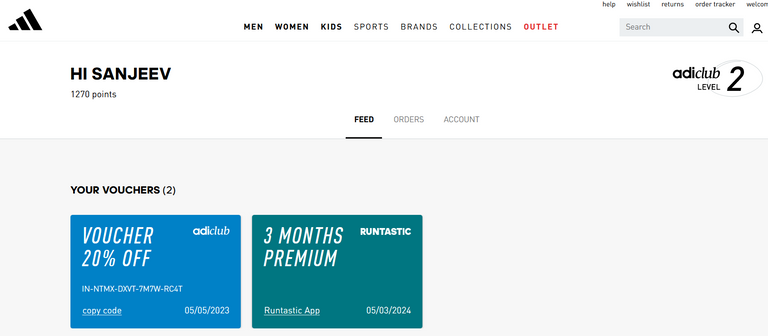 Wanted to buy another shoe and some accessories today, and unfortunately it just does not let me move forward with my purchase because of some technical glitch. I was fascinated by the additional discount and loved the name RUNCRYPT, but then it does not allow me to add to my card saying "An unexpected problem occurred. Please try again in a few seconds. Thank you for your patience." Its almost more than a hour and the problem persists. Refreshing the page, it just prompts me to log in again and again and nothing happens beyond that. So this indicates, they have scaling issues, and apparently there are lot of people logged into the system and they are not prepared to handle it. I was lucky to add one item, but unfortunately that voucher does not work out.
We do have similar issues here as well, I faced it very recently on Threespeak. I do share my posts to a large group of audience to do a little hive marketing and my last post on Threespeak disappointed me. Usually people will see those posts that are interesting to them and this was a post that was interesting to lot of people from my apartment society. So as soon as I shared, they started to access the video and it did not play at all, neither on peakd nor 3speak.tv.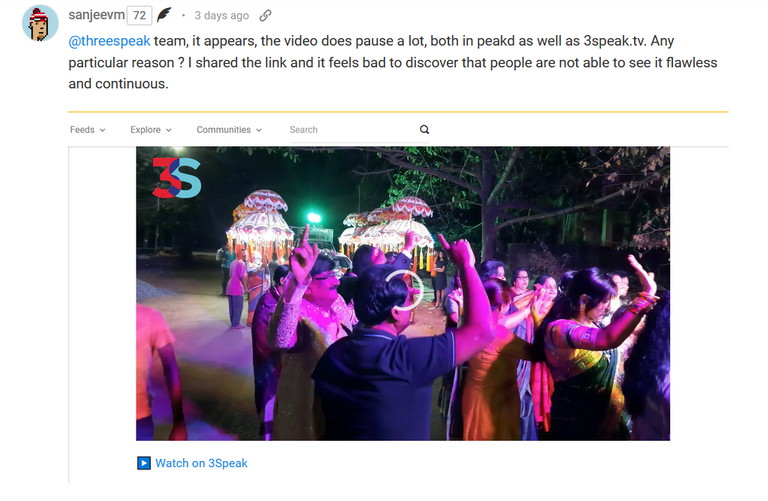 And you really feel bad when people call you (they all know me) and ask you why its not working - can you please share the video on YouTube ? Oh, I did not want to do that because I wanted to show people this platform. I had to tell them the same - please keep patience, it will work soon. May be try after 10-15 minutes, I know , it won't fix in seconds or even minutes for sure. The insights from peakd was making me nervous as it was rising, but hey, we are just talking of a very small number - a little over hundred. Does anyone know, if videos on @threespeak takes a little more time to scale ? I mean, instead of sharing the link after publishing, should we share after a hour or two ?
Have you faced similar scaling issues on any other app here ? What are your thoughts ?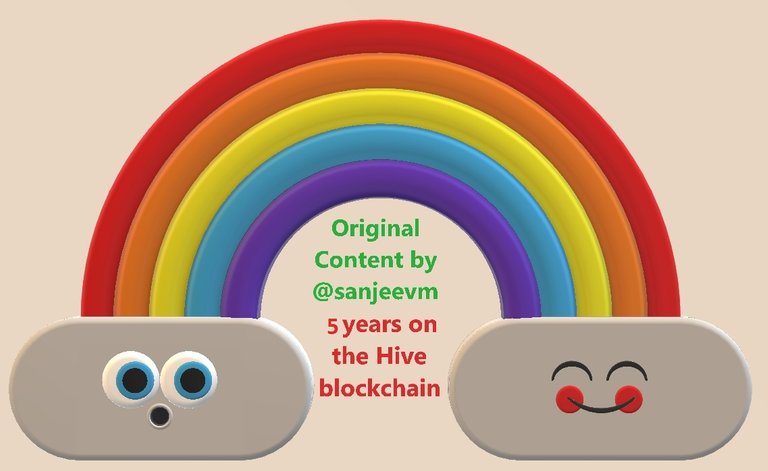 copyrights @sanjeevm - content created uniquely with passion for #HIVE platform — NOT posted anywhere else! #HIVE is my only social diary - my blog is my life.
AI free content - do not loose your natural intelligence.
Posted Using LeoFinance Beta