How about becoming your own boss and creating an ANNUITY based income stream ?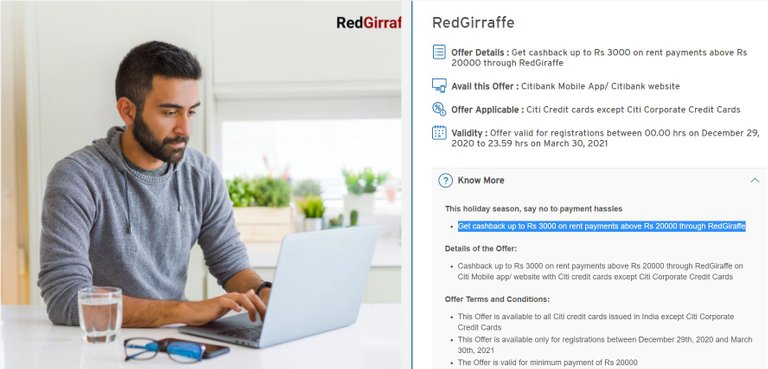 3000 cashback on rent payments above Rs 20000 sounds fascinating ? Well, that's straight 15 % and getting 15% back on your rent pay will attract you, right ? Same did happen to me. This morning I got the promotion offer from Citibank Credit Card saying : Get cashback up to Rs 3000 on rent payments above Rs 20000 through RedGiraffe. And I thought, its worth checking. Every offer like these has terms and conditions you know. So on further exploring, I found out this is how you get the Cashback :
Cashback on 1st month rent payment – Rs 750
Cashback on 2nd month rent payment* – Rs 1000
Cashback on 3rd month rent payment* – Rs 1250
* Minimum RedGirraffe bill payment – Rs 20,000 per month
* Offer is applicable only on rent payments in consecutive months, Cashback for 2nd and 3rd month rent payments will be applicable only if 1st and 2nd month payments are also done on Citi Cards respectively
So this did not sound very interesting to me. But I thought, its worth checking about RedGirraffe .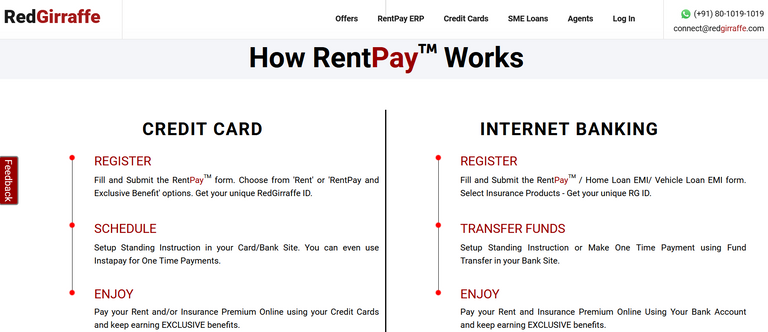 And believe me, I am 200% sure, this is going to moon soon, given the kind of partnership and product they have built so far. Who does not spend on any of these SIX payments every month : House Rent, Kid's School/College Fees, Home Loan EMI, Vehicle Loan EMI, Education Loan EMI & Grocery related expenses ? I bet, even the Senior Citizens would at least spend on Grocery, right ? So they encourage you to use their platform and get rewarded :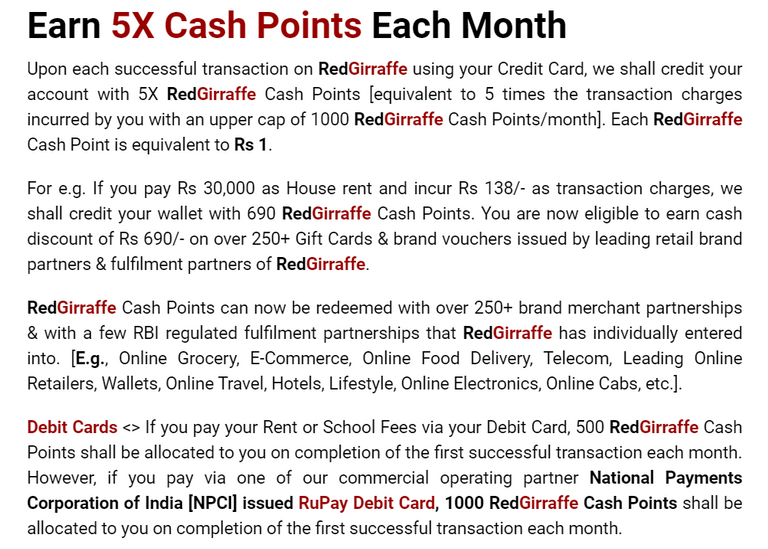 And see how they protect you for 6 MONTHS of your major monthly expenses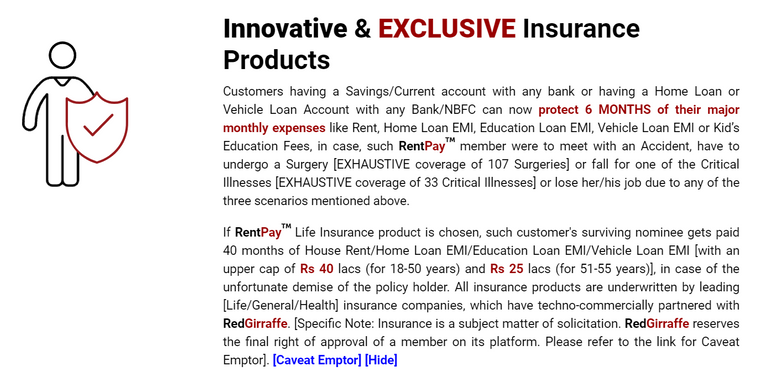 So considering all these advantages, I am damn sure, this is going to be very popular soon. And interestingly they provide opportunity to partner with them and create an ANNUITY based income stream.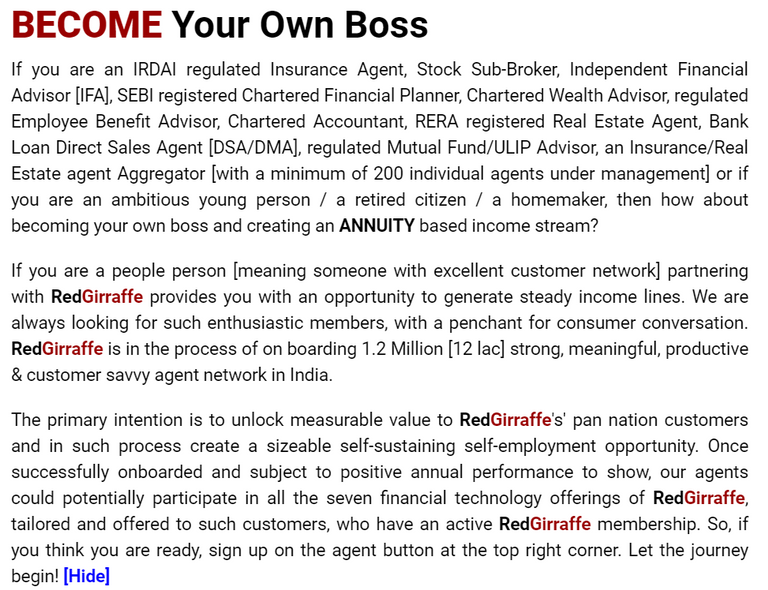 I am going to work on this last part more. Because, every year, I pay a little more than couple of lakhs for my kids education and there are hundreds of such friends in the same school. So if I can start something on this, then may be it will provide me a regular income stream ? I do encourage you to go through this and give it a try. And please share your evaluation of the platform.
Posted Using LeoFinance Beta