And it enables merchants globally to accept cryptocurrency payments with zero processing fees — an industry first - what if HIVE be part of it ?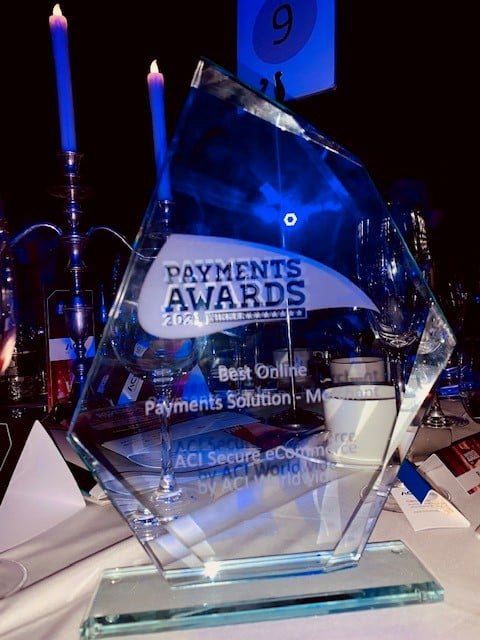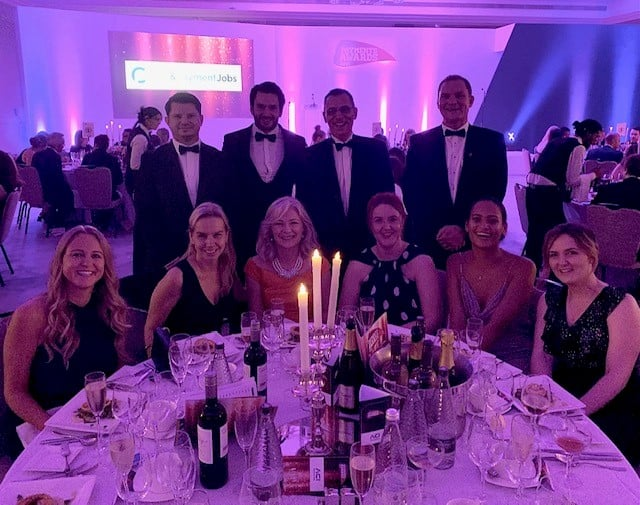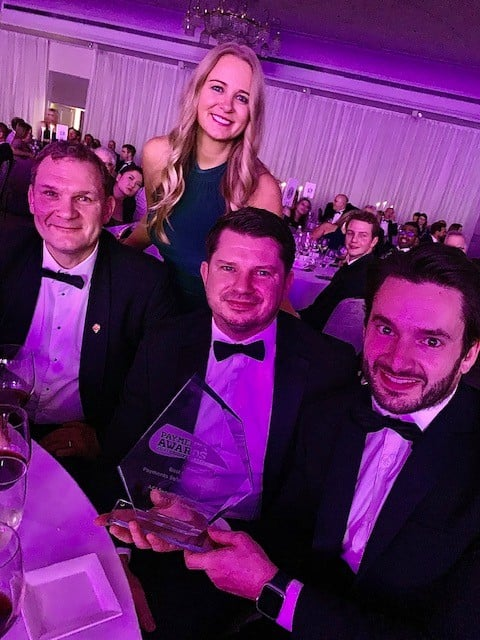 Our Merchant team is being bombarded with best wishes for winning the trophy for ACI Secure eCommerce as the Best Online Payment Solution Merchant at the Payments Awards in Central London this week. This great win was celebrated by the banking & merchant team in true British fashion 😀. You can see the announcement here as well. It has been a long wait (18 months) for the Merchant team to be recognized for the excellence. The shortlist had very good competitors. It's not their very fast recognition, earlier they received the highest accolade from by Juniper Research - a Platinum Award in the category "Payments Innovation of the Year" in the Future Digital Awards 2021 Fintech & Payments.
After a challenging 18 months, guests were finally able to meet in person for a glitzy gala dinner at the Marriott Grosvenor Square.
Now in its ninth year, the Awards recognise companies that have demonstrated excellence and innovation in the payments space.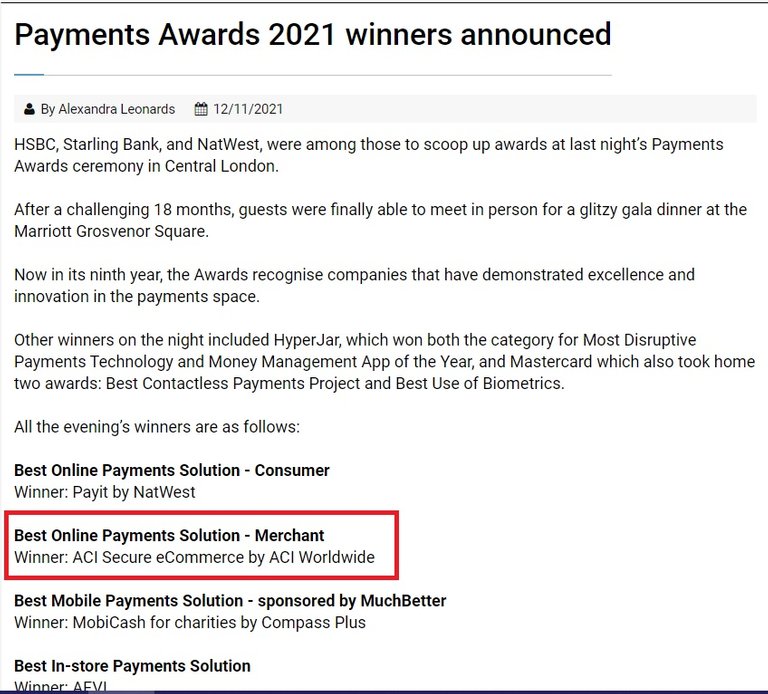 But hey, why I am writing it here ?
There is something special about our product - it offers Cryptocurrency Payment and it has been made possible very recently after a strategic partnership with RocketFuel Blockchain. The press release was done on October 25th here :
https://investor.aciworldwide.com/news-releases/news-release-details/aci-worldwide-and-rocketfuel-launch-cryptocurrency-payment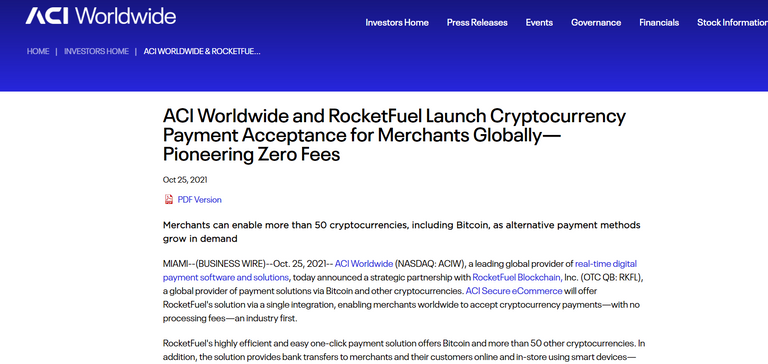 It was also listed on external sites :
https://finance.yahoo.com/news/aci-worldwide-rocketfuel-launch-cryptocurrency-120000068.html
Keeping view of the growing demand for cryptocurrencies, this definitely is a very smart decision. And the most interesting part of this is that, the solution is offered via a single integration, enabling merchants globally to accept crypto and that too without any processing fees which is an industry first. The single integration allows our product to quickly and efficiently update new cryptocurrencies as RocketFuel adopts them. Right now RocketFuel supports these cryptocurrencies and it will be great to see HIVE here, isn't it ?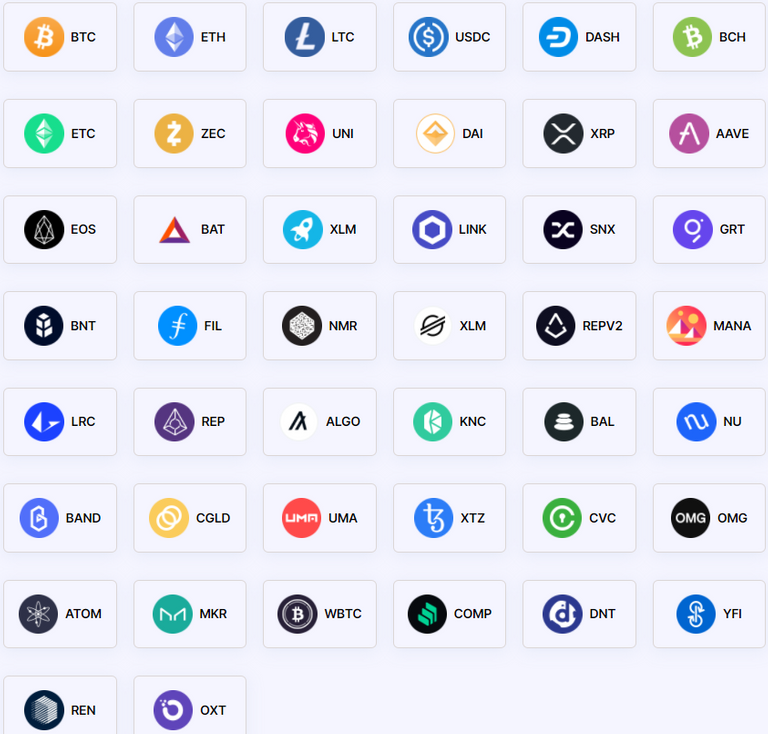 And look at the merchant benefits from https://www.rocketfuelblockchain.com/merchant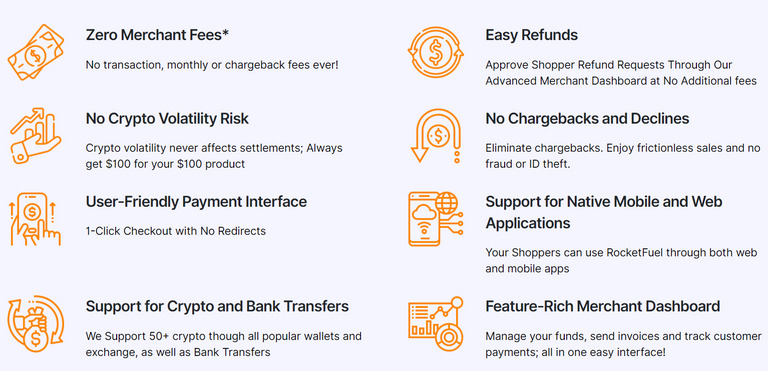 Given that there are opportunities everywhere to earn crypt, it benefits both the consumers and merchants. And of course our product as well. I personally believe cryptocurrency has the greatest use case as a consumer payment. The best part of this echo system is that, you can directly spend the money, without taking to your bank account, which probably would attract some more tax. HIVE is a perfect fit for this echo system. I know, people live out of HIVE. There are many people here, who have quit the regular job and instead get engaged with several dapps here to earn a decent amount. In fact some even earn more than a decent white collared job e.g . @taskmaster4450le , sorry to tag you here. If they can directly spend these without paying any additional tax, it will benefit both - HIVE as well as users. More ever, it will definitely attract more traffic to HIVE - the reason being, one does not need to invest anything to earn HIVE.
I share most of my HIVE posts in our internal workplace with most of them having 700 - 1k views, so people have definitely landed here seeing my posts. Never did I thought, that there will be such an opportunity, where I can try to push HIVE be part of one of our product. I have started the conversation internally to find out how to reach to the right people to start a dialogue with RocketFuel to list HIVE, because its a perfect fit for their listing having Zero Fees. There may be hurdles in getting there, but it will only be possible with our consistent efforts.
I am very sure, if HIVE gets such a listing to be spent as a consumer payment, seeing 10$ HIVE will not be very far. One other opportunity I see where we can push HIVE to be listed is Moonpay.
Blockchain or Cryptocurrency Initiative of the Year - sponsored by Swipen
Winner: MoonPay
Can someone take the initiative to contact them with all the figures and data at https://www.moonpay.com/contact-sales ? May be @dalz ? or someone who has more knowledge on HIVE data and volume and can represent us ?

Note - Images are shared from our internal workplace.
Posted Using LeoFinance Beta