---
Breaking news from budget 2021
So, after lot of anticipations, today stance of Government of India on legality of crypto showed some positive signs in the 2021 budget. What is your reaction? I felt like the government has played real smart by putting the fireball in our pocket – take tax without worrying about what happens to investors. This is how it reads:
Any income from transfer of virtual digital assets such as cryptocurrencies, non-fungible tokens or NFTs will be taxed at 30 percent. Also, loss from sale of virtual digital asset can be set off only against the gains from sale of virtual digital assets. Cryptocurrencies as a gift will be taxed at the receiver's end.
So, your loss is only yours and you will be able to set off only if you make some profit. But what happens if one wants to exit and sell on loss, because of some emergency need? One should not sell in such conditions. That means, you should invest that much that you can afford to loose ( a popular common perception that everyone agrees) – if you make profit, pay tax and walk away clean.
Interestingly, the Central Bank plans to launch its own digital currency in 2022-23, as investments in cryptos turn hot in the country. There are no details on how this digital currency will make our investments hotter but some say, it's a sign to indicate that, crypto is not going to be accepted as legal currency but only as an investment and this new digital currency will be the legal currency of India. Hopefully, we will have more details on this new digital currency later this year – if it will be suitable for investment or its only going to be used for transactions.
Interestingly the government did foresee the potential of NFTs – which indicates, this niche segment is going to boost a lot. But is there a catch here – NFTs selling in our currency? Because the NFT selling in crypto would fall into the same clause, why did the call out the NFTs specifically? They definitely think, there would be some platforms where NFTs would sell in legal currencies and they do not want to lose tax on that.
Many people are celebrating this on social medias – [CZ] (https://twitter.com/cz_binance) Binance tweeted about it saying "Crypto is legally recognized in India, with a 30% tax."
But did the government say so? Not yet - it's all people's perception. This was my response to CZ :
The government definitely has taken some time to see how it goes, till it comes up with it's own digital currency. Until then, its all as we explore. I am personally a bit disappointed – if they consider is as an investment, then why don't they charge the same tax to other investments? Even people do similar or more profit from shares / equities, why there is a differentiation? I am already paying more than 30% tax on every penny I earn – paying another 30% from gains is literally discouraging honest tax payers to try their luck – especially small investors like us.
This is how centralization can always control decentralization – at the end, you have to fall back to regulators to enjoy that profit.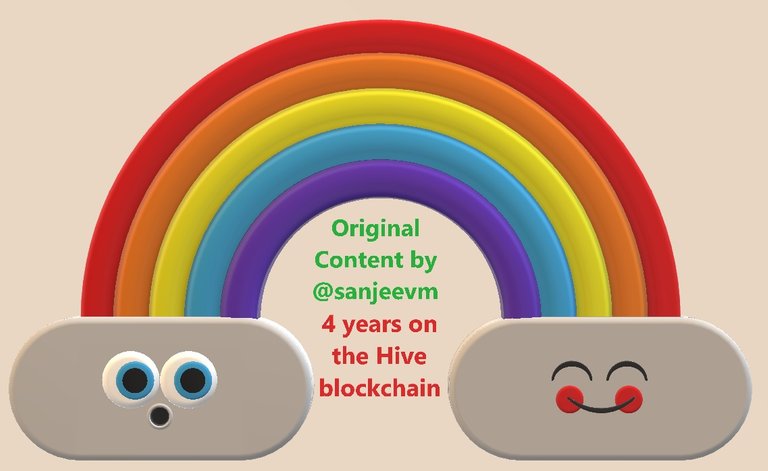 copyrights @sanjeevm - content created uniquely with passion for #HIVE platform — NOT posted anywhere else! #HIVE is my only social diary - my blog is my life.
---
▶️ 3Speak