Solution to improve cross-border payments by using ISO 20022 and APIs

Cross-border payments are largely implemented by using SWIFT today, however, there is a shift in paradigm to adopt to ISO 20022 APIs. Though SWIFT has improvised over the years, there are challenges because of different data formats used by payment processors in cross-border payment messages. Using ISO 20022 will definitely help a lot because of standardized data formats. More ever it will also allow for better automation, improving the settlement time of these payments.
Why cross-border payments?
Making a cross-border payment is not just about moving money from country A to B. To make payments safe, efficient and compliant with regulations, data about the payment must be transferred as well. A number of checks and processes need to happen either before the payment is made, while it's moving through the financial system, or after the payment is received. The Committee on Payments and Market Infrastructures (CPMI) highlights how these processes can add cost, friction, and delays to cross-border payments, particularly when a payment goes wrong and needs manual intervention. (For example, a payment that is incorrectly matched against a sanctions list will be delayed for 24 hours on average.)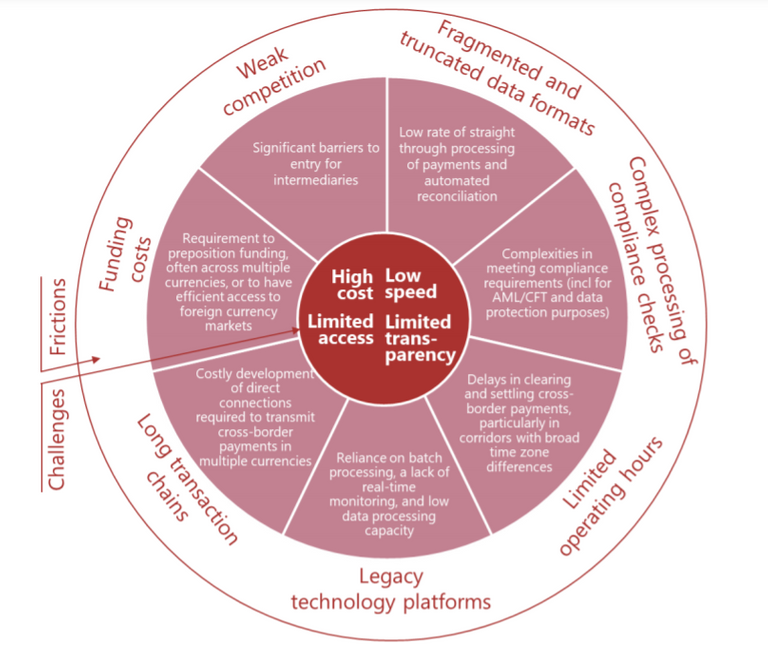 Though Crypto currencies have capability to transfer money instantly, it definitely has road blocks when it comes to Regulation. And even though the main stream adoption is rising, it's more between people or individual companies. Banks using Crypto for Cross-border payments is not going to happen - the primary reason I think, is the volatility and willingness of institutions / regulators to adopt to them.
So the de-facto standard is going to be ISO 20022 in future, and SWIFT has plans to fully migrate to ISO 20022 by 2025.
The underlying payments infrastructure is rapidly adopting ISO 20022 as a common messaging standard, making it more important that the wider payments industry is ready:
By 2025, SWIFT's global cross-border payments community will fully transition to ISO 20022, as part of an enhanced SWIFT platform.
The Eurosystem's TARGET 2 system already uses ISO 20022 for high-value payments, and another 14 high value payment systems will switch to ISO 20022 in the next 4 years.
The Bank of England's renewed RTGS service will use ISO 20022, as will the Federal Reserve's FedWire and new FedNow instant payment services.
By 2025 more than 90% of HVPS value worldwide will move on ISO 20022 rails.
ISO 20022 is already used in retail payments, including Europe's Single Euro Payments Area (SEPA) and Australia's New Payments Platform.
You can find all the details of hackathon at : https://iso20022hackathon.hackerearth.com/
It's a team event, however, a team can have 2-10 members, so just couple of people can participate together. Even though, you do not wish to participate, I am sure, you will get lot of knowledge by going through all the details. Please share your feedback if this is useful.
Posted Using LeoFinance Beta