Anyone looking for a job and want to join my company ?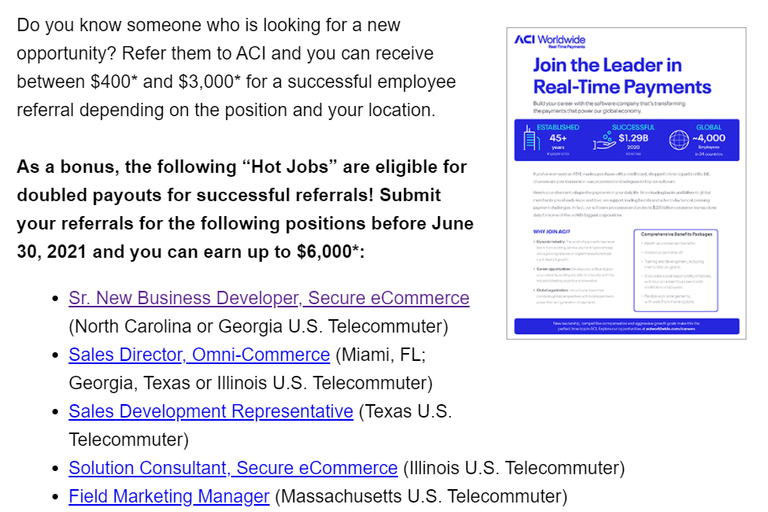 This is the first time I am sharing something related to jobs to the HIVE community. The reasons is that, they are hot jobs, means, they are eligible for double payouts. And most importantly, you can see, they are all US based. So I am sure, many friends from my HIVE community located in US may be looking for such jobs AND it can benefit both of us.
I have been with this company since last 15 years, and I can say with pride that, most of the people do not leave my company and instead retire here. The biggest advantage being the work life balance. We have a perfect work culture where every one is treated equally. There is no differentiation of culture based on Geo-locations. So unlike service based companies, where an offshore team is treated differently than an onsite team, everyone is treated equally here, irrespective of where they are working from. And we are a product company dealing with only banking products. So anyone who gathers the mastery in product knowledge over a period of time, and helps driving the business decision become key members.
Now some data about the company and why you should be looking to work here.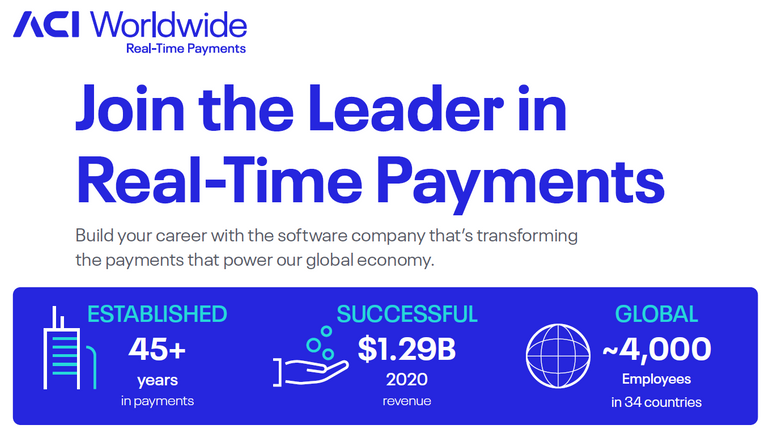 If you've ever used an ATM, made a purchase with a credit card, shopped online or paid a utility bill, chances are your transaction was processed and safeguarded by our software.
Here's your chance to shape the payments in your daily life. From leading banks and billers to global merchants you already know and love, we support leading brands and solve today's most pressing payment challenges. In fact, our software processes and protects $225 billion consumer transactions daily for some of the world's biggest corporations.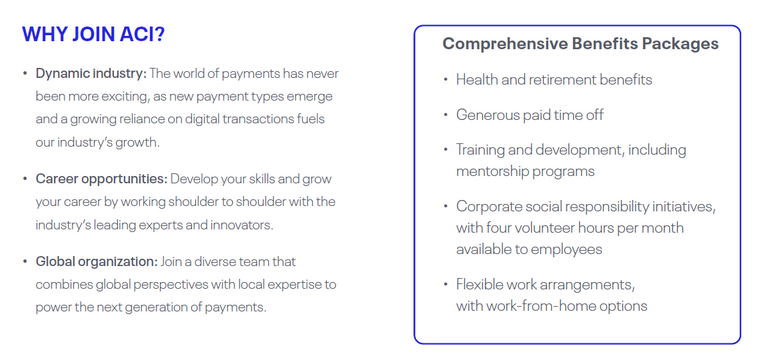 You can explore the jobs at https://careers.aciworldwide.com/
Do let me know, if you are interested, the last date is 30th June for these hot referrals. Of course you can explore all the other jobs and we have a lot of openings across the globe. And if you need more details, let me know.
Posted Using LeoFinance Beta