My little marketing for HIVE / LEO - It was very exciting to see THEY contributing to my appraisal.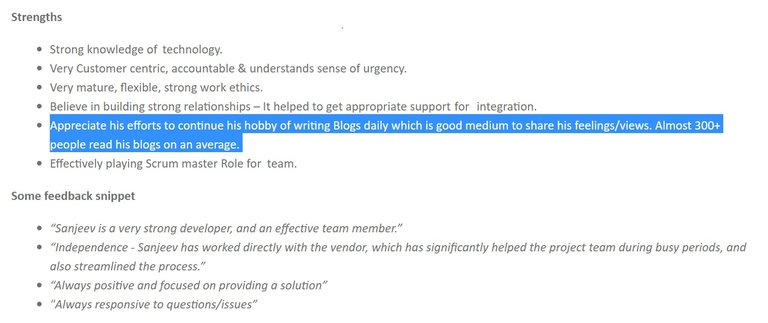 I have been doing a little marketing for HIVE and LEO myself, by dropping my post links on our workplace so that more and more people discover us. I never knew that this will be recognized as one of my strengths as part of my appraisal and it was a pleasant surprise to see this. At least 300 people read my blog, really !! It's actually more. I am not sure, if we see that count here or not, but at least I can say, the impressions on workplace shows them as much more. Look at this link that I shared - almost 1000 people viewed this. Couple of guys even pinged me over chat to know about leofinance, and I answered to their queries.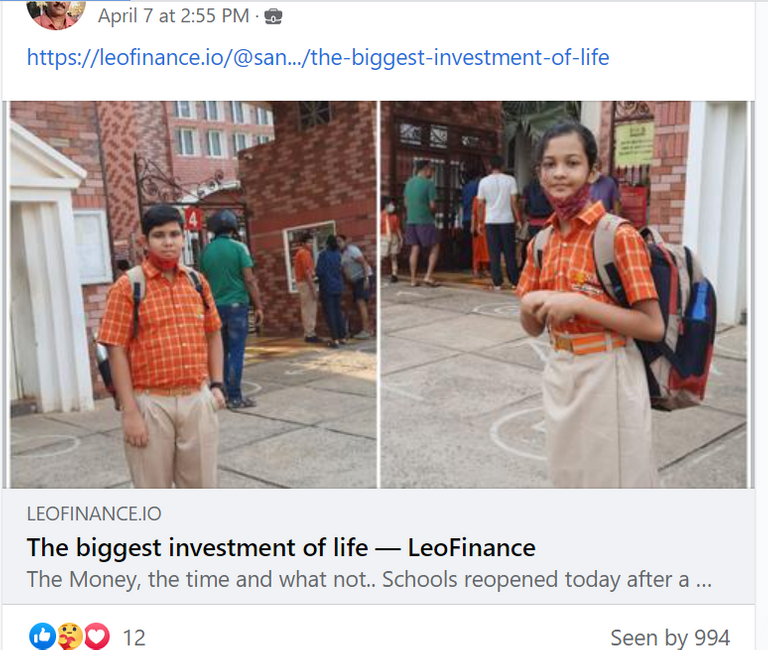 Sometimes back I tried to push HIVE to be supported as part of one of our product that allows payments in crypto. They integrate with Rocketfuel and I tried to push our product team to convey the message to Rocketfuel , to support HIVE. If one can spend the HIVE directly without any other complication of transferring it to an exchange and converting to some other crypto, I am sure, it will be a niche feature of our blockchain. And now a very interesting fact about this post :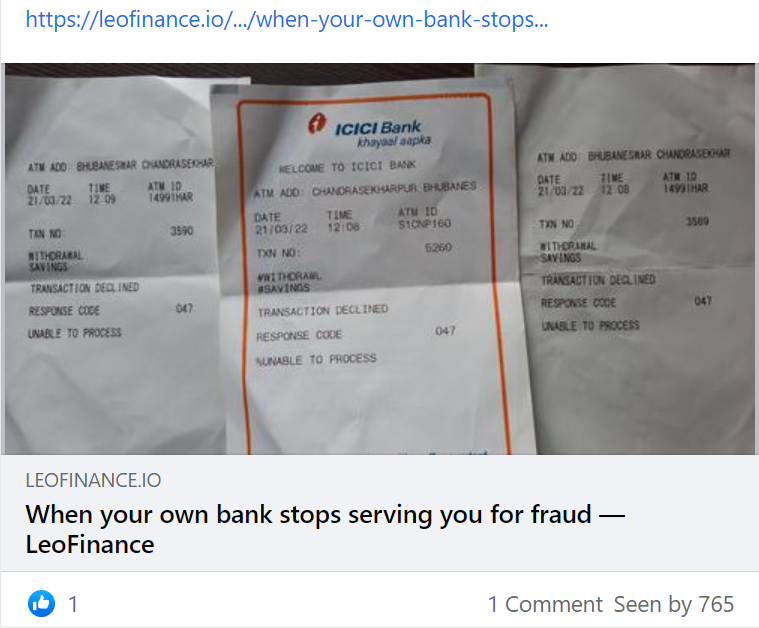 In this post, I wrote about our patented new solution for fraud prevention that got us the Best Application of AI in a Large Enterprise at the Irish AI Awards. And someone from our own company got to know about our application because of this post :) and they asked me who to go to know more about our product. Knowing that they are high level influencers, I utilized the opportunity to tell more about Leo. Who knows, some of them may eventually join here and also invest as well promote. I don't want to push anyone to join, the crowd should come at their own interest. But I am doing what I can do - heard about that little squirrel story from The Ramayana ? If not, then read it here - No work is big or small. Continue doing what you like with no expectation and I am doing that.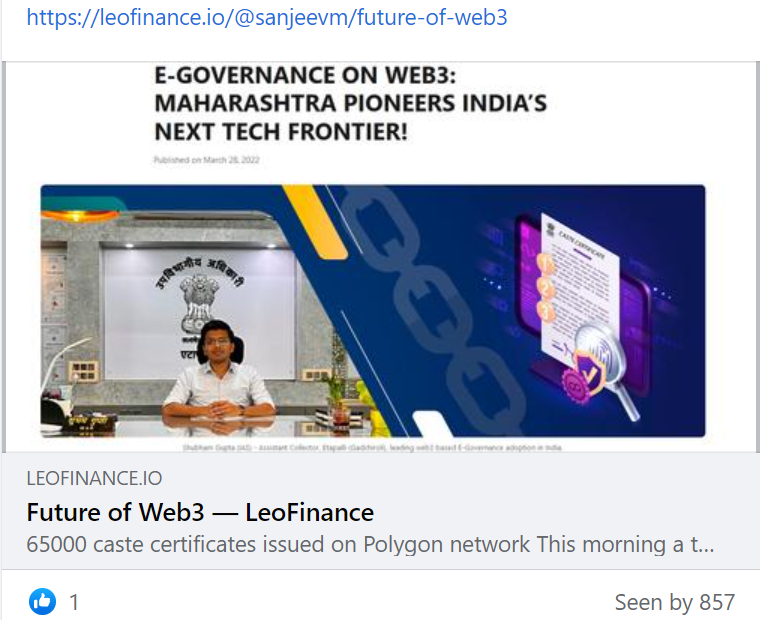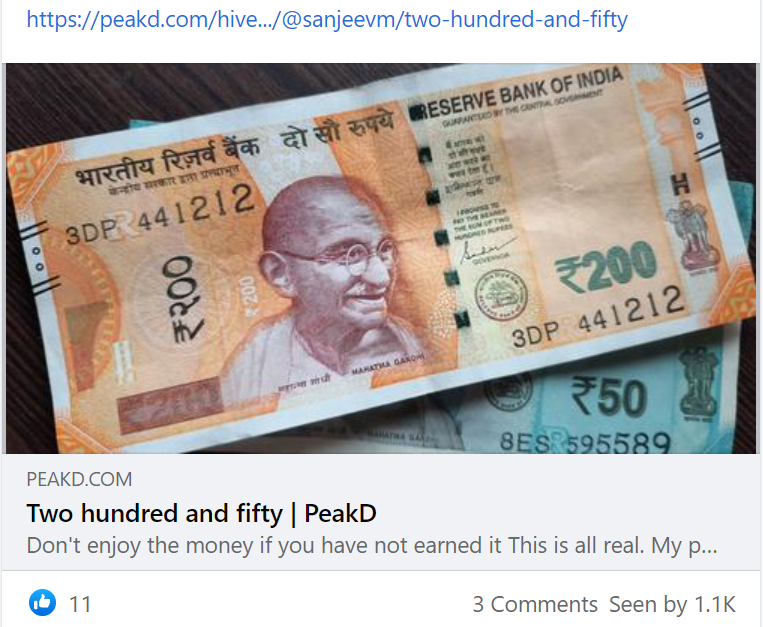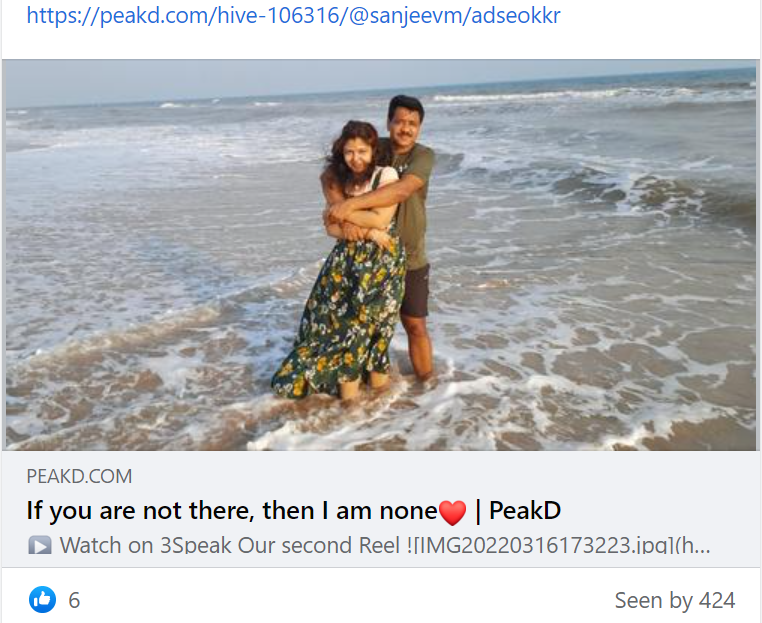 Imagine some people reaching out to me asking what is Reel and how to make that - damn, I was not knowing that as well few days back. It's my wife who told me about Reel on Instagram and I find it interesting now. And when someone says WOW to your post and inquires more about it, then you know that feelings!! We all have a social and financial side - HIVE and LEO are perfect fit to express our emotions, thoughts, knowledge in the form of writing. I hope my little marketing will help some people discover this platform. Sometimes I even promote some other trending post, e.g. this post from @spknetwork - literally one can earn a lot if he has the right skill.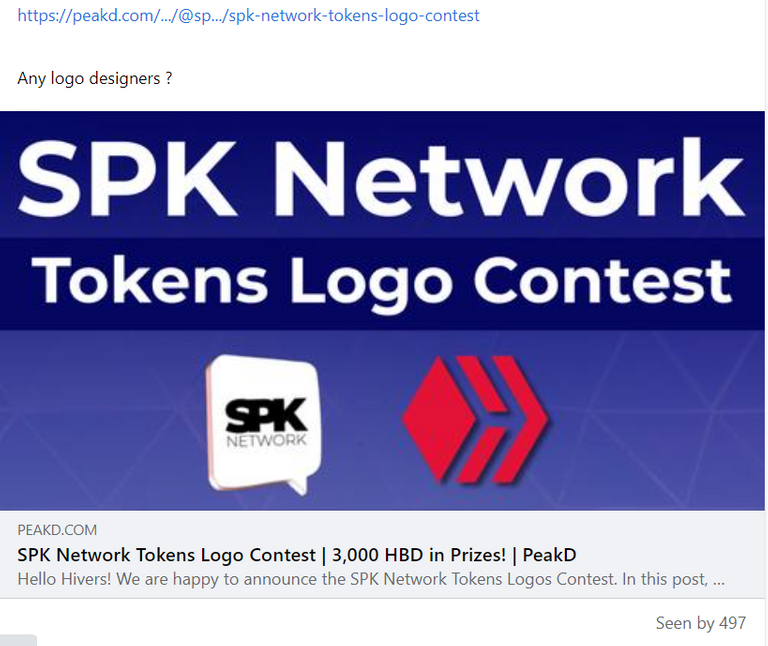 It brings immense happiness to know that my little marketing is inspiring some people - someone was asking about my exercise schedule today, and how I am managing my time so well. And my answer was - really ? I don't think, I have still not been able to manage it pretty well, but I am trying....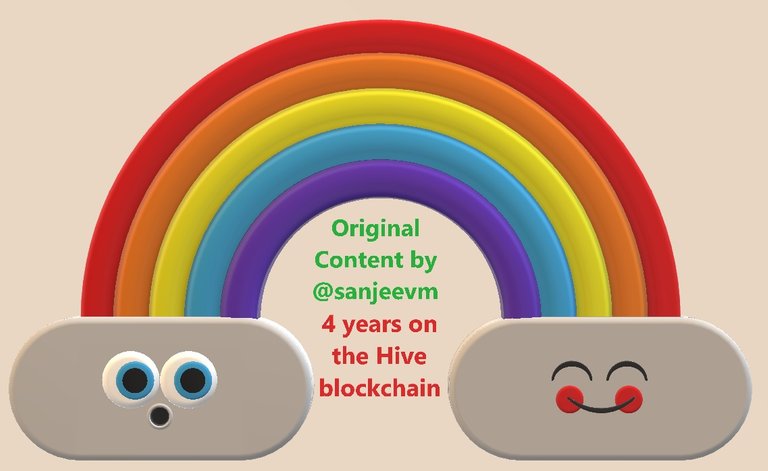 copyrights @sanjeevm - content created uniquely with passion for #HIVE platform — NOT posted anywhere else! #HIVE is my only social diary - my blog is my life.
Posted Using LeoFinance Beta