B2B and B2C Fashion Marketplace growing to new highs with Virtual Trade shows
COVID pandemic has driven the B2B and B2C Fashion Marketplace to digital formats.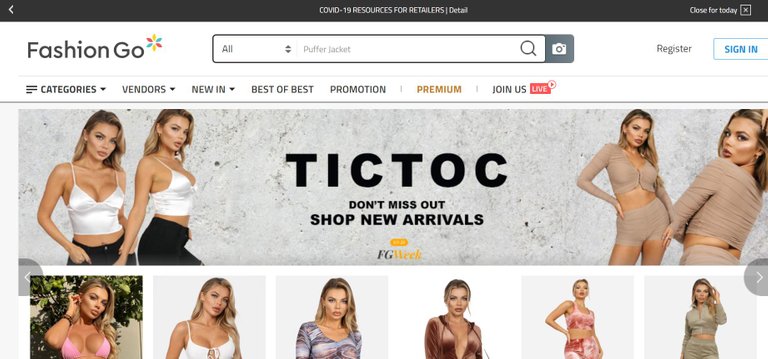 B2B and B2C Fashion marketplaces going digital is not new, but the current covid pandemic has taken them to new highs. I was reading a recent news and current trend is pretty interesting.
The pandemic has amplified their need, and even accelerated their success. In fact, one study found that 75 percent of B2B buyers and sellers now want to make purchases or interact with business partners online, and another report found that 90 percent of B2B sales across 11 countries are now being made using virtual tools, such as videoconferencing or website services.
I tried to register in https://www.fashiongo.net/ , but apparently it allows to register for a US address. And interestingly, it has got a Live join option, which I think, can only happen, after you sign in. Having kids at home, we are always looking for some wholesale buy options, but its pretty limited in India. Few sites are there, like https://www.indiamart.com/, https://www.wholesalebox.in/ etc, but if you compare these sites to Fashiongo, you can quickly differentiate how well Fashiongo is organized. And they are even conducting virtual FashionGo Week ( just one happened earlier this month (February 8 – 12)).
Definitely bringing these platforms with niche concepts (such as one below) is challenging , but whoever is investing on the technology is going to be ahead of the race because people's habit is changing.
The marketplace even allows users to source merchandise they'd like to procure using pictures of styles they've seen elsewhere and be presented with comparable offerings.
I personally now like to do online shopping more than going to a shop. Especially if you know the brands and the size perfect, then it's 99% sure that, they will fit well. However, the situation in India is not that good. We had one occasion, when we ordered some sarees in bulk, and the way they were shown was so attractive but the reality was frustrating. We had to use them, because we did not have time to go and shop and then return them. So persistent quality is another important aspect of such market places.
Another aspect I liked is that You can check out multiple vendors or brands at one time and pay for all at once. That feels very comfortable to the buyer, but a lot of effort goes behind that to make the process streamlined.
Do you use any of these marketplaces ? Share your experience. Especially any Indian marketplace, that you feel is good ?
Posted Using LeoFinance Beta
---
---