What the Fork is going on?
Although it wasn't the usual smooth sailing transition we're used to, HF 25 is up and running and the blockchain is chugging away nicely, 3 seconds at a time. With the HF came a few very important updates for the long-term viability of Hive (HBD stabilization, ability to upvote posts older than 7 days, HBD interest) and a change in curation which I'm particularly excited about - as I've been a vocal proponent of this exact change for a very long time.
While the other changes might be more interesting for some Hiver's, I'm most elated to see curation change in favor of manual curators as this will make most bots and auto-voters obsolete while greatly improving Hive's curation culture for the better.
Manual vs Auto
Ever since the curation window without diminishing returns was reduced to 5 minutes, bots and users who follow algorithmic curation trails have had an unfair advantage over manual curators. This made it close to impossible to out-vote bots manually, and made me and a lot of other users, switch from 100% manual to largely automatic curation.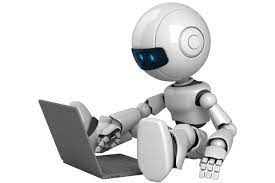 While I did enjoy the benefits of increased rewards by auto-voting compared to my manual curation efforts, I was missing the treasurehunt element of manually finding great, underrated content. With the implementation of HF 25, manual curators and treasurehunt enthusiasts like myself, can finally rejoice and return to their original modus operandi after being spoiled by effortless auto-voting.
You can expect to see me visit your posts more often than before, even if they are a couple days old, which is something I'd rarely do under the previous curation regime.
I'll need your help to discover awesome content though
Once again I'll publish a bi-weekly post where you'll have a chance to introduce your work and the work of your favorite Hiver's. Every other week when you see the post, you'll have the opportunity to present your best work or the best work of fellow Hiver's whose creations you enjoy feasting your eyes on. There will be no limitations to the number of articles/users you can share so don't be shy, and come over to my blog in a few days to drown the comment section with suggestions.