Why Do I Love Both the Bear Market and the Bull Market?
Recently, we have seen a visible struggle between buyers and sellers in the crypto market. Also, some cryptocurrencies and stablecoins are signaling that they may collapse. Systemic risks in the crypto ecosystem, fear of inflation and interest rate hikes are causing frantic price action. How much does this scare you?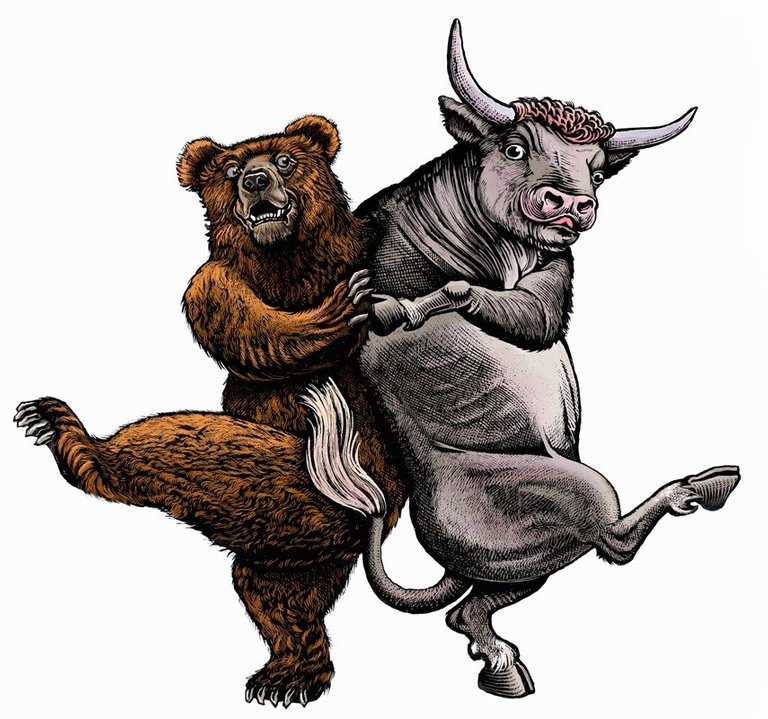 Source
Bitcoin is charting a tight hold of 30K. The struggle of buyers and sellers is visibly clear. It is impossible to know which side will give up. That's why many people follow the markets nervously and anxiously. In general, most people seem to have a feeling that there will be more crashes. But on the other hand, some investors seem to be staying courageous.
Honestly, I love both the bear market and the bull market. Because there are opportunities on both sides. In my opinion, the bear market is a time to build on the crypto market. To me, a bull market is a time to stop building and take profits. In short, you get the profit of what you build in the bear market when the bull market starts.
Also, in terms of technology, the bear market is quite productive. In a bear market, many people focus on technology, while in a bull market they focus on price. In other words, while technology improves in a bear market, technological development slows down in a bull market.
Of course, crazy price movements can be scary, but if you manage your risks well, you can handle it. If you are successful in managing your riks, you can seize opportunities in both the bull market and the bear market. I have always prepared myself for the bull market and bear market and managed my risks accordingly. So I am not in any fear or worry.
I can honestly say that I learned to look at the crypto market from a technological point of view from @khaleelkazi. He talked a lot about it in many of his articles and videos. Yes, I was able to manage the risks of the assets I owned well. But he changed my technological perspective on the crypto market.
That's why I love both bear market and bull market.
I do not know in which direction the prices of cryptocurrencies, especially Bitcoin, will go. But I know that the strong ones, especially Bitcoin, will be appreciated in the future. While the bear market enables the technology in the crypto market to increase, the bull market increases the entrants to the crypto market. Finally, I would like to state that I think it benefits the crypto market in a bear market and a bull market.
So, do you love bear market and bull market? Or which one do you love?
Posted Using LeoFinance Beta
---
---