Japanese auto giant Nissan has recently partnered with Animoca Brands' video game development subsidiary, Grease Monkey Games, to launch NFTs for the game with this partnership. And it's taking a new step towards building a brand of its own and diving deeper into the world of Web 3.0 and NFT.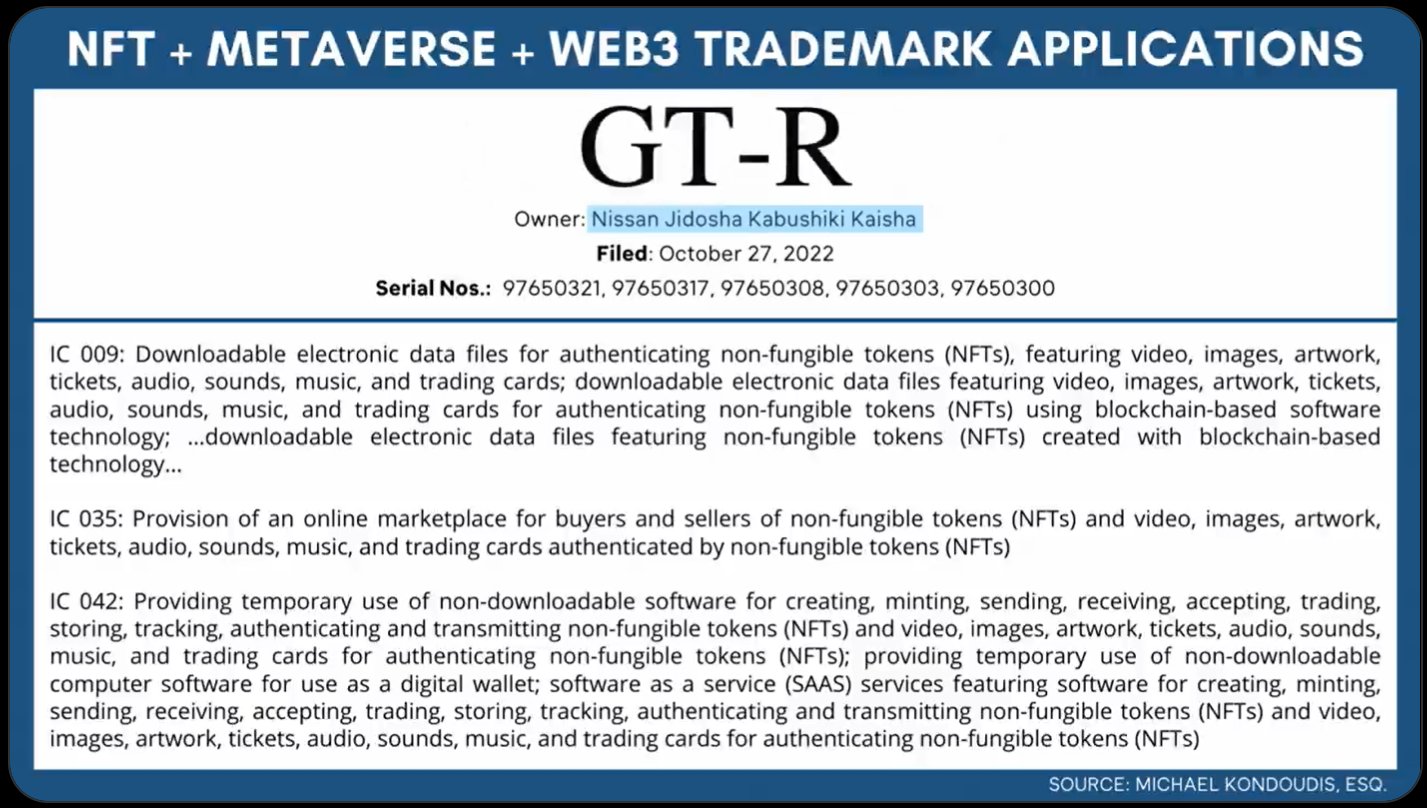 Source
Japanese automaker Nissan has filed five different trademark applications related to Web 3.0 and NFT.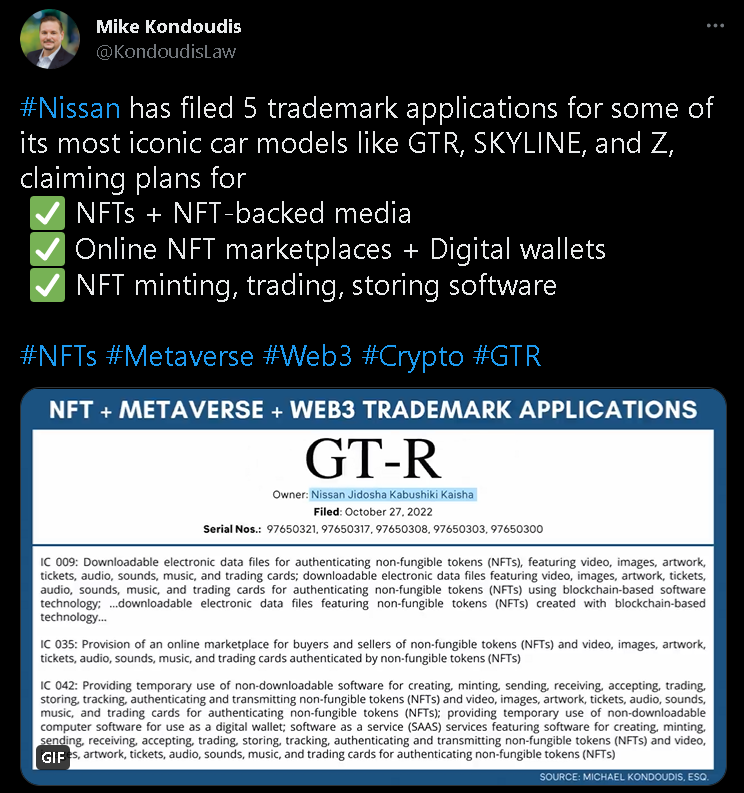 Source
USPTO licensed trademark attorney Mike Kondoudis announced in her tweet that Nissan's trademark filing.
#Nissan has filed 5 trademark applications for some of its most iconic car models like GTR, SKYLINE, and Z, claiming plans for

NFTs + NFT-backed media
Online NFT marketplaces + Digital wallets
NFT minting, trading, storing software
According to the details, Nissan aims to use trademarks in many areas associated with Non-fungible token (NFT). Some of these will be in the form of downloadable media files such as videos, images and more, and such files will be provided in such a way that they can be used to authenticate NFTs.
In addition, Nissan is preparing to launch the online NFT market. So Nissan will set up its own platform for NFT trading. Also last week, Animoca Brands announced the collaboration between its Australian-based video game development subsidiary Grease Monkey Games and Nissan. And in the coming months, Nissan will be releasing NFTs for its blockchain-based racing game called Torque Drift 2.
Frankly, giant companies and giant brands are making plans to take advantage of the opportunities in the world of WEB 3 and NFT, and they are expanding their own work. Frankly, these are not surprising because it is clear that there are great opportunities in the world of WEB 3 and NFT, so I think more giant companies and giant brands will join the world of WEB 3 and NFT in the coming months and there will be more such news.
Posted Using LeoFinance Beta