Binance Smart Chain is one of the most popular blockchains preferred by many projects. On the other hand, BNB became the 4th most popular cryptocurrency with a market capitalization of over $70 billion. Binance Smart Chain and BNB have received more than expected attention in recent years and have a large ecosystem with successful growth in recent years.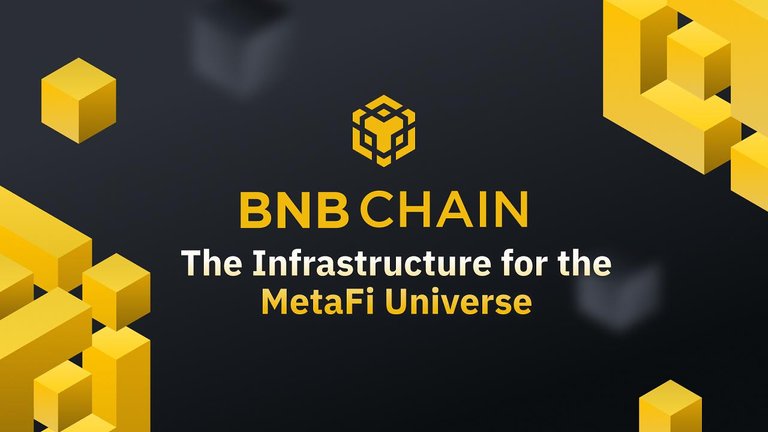 Source
Binance Smart Chain, the blockchain launched by the world's largest crypto exchange Binance, has been renamed BNB Chain. The biggest reason for this is that BNB has gone beyond Binance and the BNB ecosystem has become larger than Binance, and also surpassed Binance in terms of usage areas.
In addition, when Binance Smart Chain is mentioned, many people think of Binance exchange and this can be misleading. When BNB Chain is mentioned, everyone will now think of BNB. I think the name change is on point and it's been pretty good. BNB Chain will bring more opportunity and freedom and it will be more adopted. Because of this change, the growth of the blockchain could accelerate even more.
BNB Chain announced that it has created a new concept called MetaFi by combining Meta and Fi (DeFi). The BNB Chain community states that they plan to build infrastructure under one roof, including GameFi, SocialFi, Web 3.0 and NFTs, through MetaFi. MetaF will ensure seamless interoperability between different projects and blockchains. This is really pretty good work for the future. This will further accelerate the adoption of BNB Chain.
I think these developments will positively affect the BNB price. We may witness BNB move higher in the future. Also, BNB Chain can grow even more in the future and its growth and adoption rate can increase even more. Today, Bitcoin is up about 6% to $426. I think BNB is still trading far from its true value so I think it can start a quick rally higher in the coming days.
Source : Bnbchain
Posted Using LeoFinance Beta