Alberta- the Crypto Center of Canada?
My day typically starts with Crypto Twitter. That means, I am bombarded with all crypto related info and what is happening across the ecosystem. Out of all the tweets, one special tweet caught my attention.
Jason Kenny, the Alberta Premier tweeted a BNN Bloomberg video where they spoke with a minister in Alberta, a western Canadian Province, about the provincial government's outlook on crypto. I am well aware of the active Canadian private sector companies that are exploring crypto opportunities in the country. There are bitcoin mining companies, BTC ETFs, and many other crypto specific FinTech companies active across the provinces. This is the first time ever I witnessed a current minister opening up with a media with that level of enthusiasm on crypto.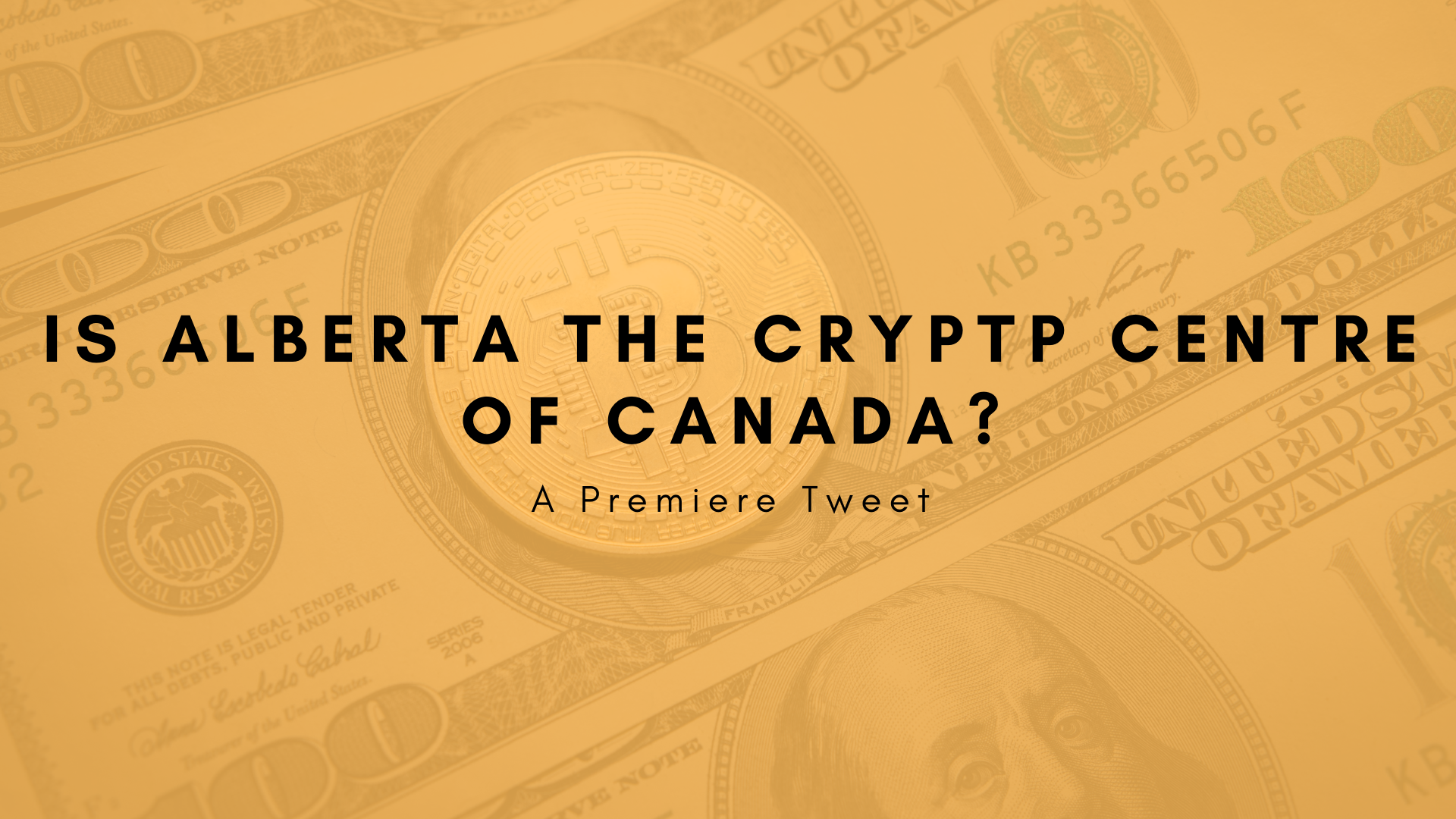 The Minister of Jobs, Economy and Innovation shared their government's approach to crypto and why they think Alberta could be a right place for crypto innovators to come and buidl. The minister was pretty aware of the crypto happenings when it comes to Defi, NFTs and mining. It is fascinating to see someone with that in-depth knowledge who could articulate ideas on crypto terminologies.
There is no doubt that the early movers will catch the worm in this ever-evolving crypto market.
Other jurisdictions in Canada are not anti-crypto but I have not seen any other province (except Quebec) that pitched to the crypto investors directly.
I read somewhere about the Quebec government's proposal to discount the electricity pricing for bitcoin mining companies in the past. Similar to that, the Alberta minister highlighted the source of abundant, cheap and clean energy in the province that can power up crypto related businesses including mining.
To be honest, most of the Canadian provinces can host mining centres that are powered with clean sources of energy a. Ontario stopped using coal plants for a while now and Quebec has major energy source in the form of hydropower. This definitely makes these jurisdictions the ideal venue for crypto miners.
Mining is not the only potential point of engagement.
The Alberta minister was also highlighting the importance the government is putting into the knowledge-based economy. They want to be a crypto hub where great minds can come and innovate and promote the knowledge-based economy. That's a great concept and they may have to fight with Ontario from that perspective. There are great tech university in Ontario and the startup culture is more prominent there. Nevertheless, a government creating opportunity for innovators is always ahead.
Not everything is rosy for the province though as there are many on Twitter already bashing the mining and speculative nature of crypto.
They do not know the potential disruption this sector could bring to the table in the next 10-20 years. The crypto market could be the next knowledge-based economy to run the entire globe. Yes, it is risky but it has potential to it. Look at this article that talks about the potential negative impact.
https://www.nationalobserver.com/2022/01/25/opinion/crypto-climate-disaster-wont-stop-alberta
Posted Using LeoFinance Beta