I wrote a post a while ago where I explained why high ETH gas fee is pushing me away from ETH based DeFi apps. Looking back, I think it happened at the right time. That realization made me explore elsewhere and helped understand what is happening with other blockchains. It also pushed me towards researching more on various chains and understanding how smaller second layer projects are trying to extrapolate the success of ETH based DeFi apps in 2020.I am not a blockchain expert. However, it is fascinating to read whitepapers prepared by different project teams and learn how they approach blockchain.
I have been farming "CAKE" on Pancakeswap and it is going well. I will not be explaining what I am doing with Pancakeswap and "cake" in this post. That will be for another post. However, a new project token is listed on Pancakeswap to farm and that attracted my attention. The new listed project is called Reef Finance. Users can pair REEF tokens with BNB and provide liquidity to farm 'cake' or pool 'cake' tokens on the platform to receive 'Reef' tokens.
What is Reef Finance?
I like the concept behind Reef Finance.
------Reef is a smart liquidity aggregator and yield engine that enables trading with access to liquidity from both CEXs and DEXs while offering smart lending, borrowing, staking, mining through AI driven personalized Reef Yield Engine. -------
https://reef.finance/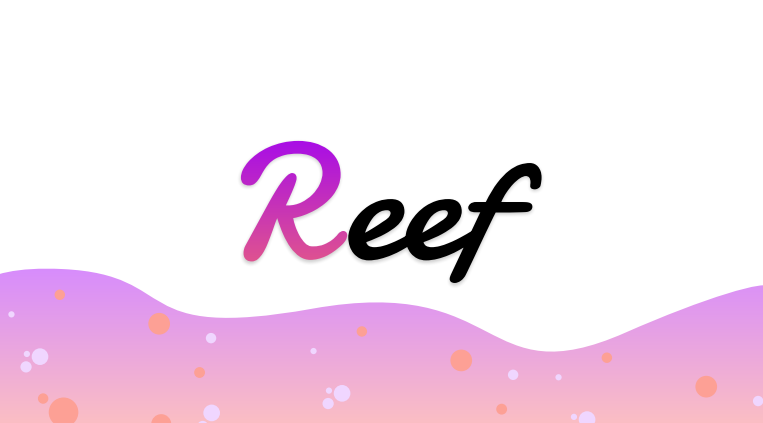 source
The idea behind the project is to facilitate end users in selecting high yield defi farming projects based on their risk tolerance. The project is supposed to use AI to do that risk analysis for users . It is an innovative approach and what makes this project unique and valuable is its ability to perform across different blockchains.
This project can function with any chain and users don't have to worry about projects being developed in a variety of chains. For example, using this project I can compare and contrast multiple yield farming projects and select the one that best suits for me.
I think, going forward, we can see many more projects like these where we are demolishing barriers between blockchains. The project is powered by Polkadot. I personally like the idea that the project is enabling users/investors and getting into Defi projects without the need to understand the technical details. There are two points outlined in the project document that I think are super important and relevant -
Since Reef has multi-chain support, we got the flexibility to integrate with multiple ecosystems. Since most of the DeFi activities are currently on Ethereum and BSC, we will be initially supporting these ecosystems, but as other landscapes such as Polkadot go live we are able to have the first mover advantage and give the users access to all the new instruments in different ecosystems.
Reef Finance has recently announced its intention to integrate the Binance Access for enabling cryptocurrency purchases with FIAT and trading via Reef Finance in a non-custodial manner. The Reef platform will also offer Binance Smart Chain support.
https://reef.finance/
I have no idea how successful this project will be going forward. I do think that, based on my limited knowledge, this project is trying to tackle the very problem of interoperability we have right now with projects.
The native "REEF" token will be used in project governance, protocol fees, staking and yield distribution. The token is already listed on Binance for trading.
If you want to learn more about this new project, read here
Posted Using LeoFinance Beta