Climate Action Benefits of the Blockchain Technology - Is BTC dirty?
Unless you are very focused on the rise and fall of Bitcoin and Altcoin prices you must have heard about the outcry around negative environmental impact of Bitcoin mining. The FUD around Bitcoin mining was so strong that there were huge outcries about how this industry is using energy for no good. The argument against Bitcoin and crypto mining stemmed from the notion that this sector is using energy that would have otherwise be used for good motives. The argument itself has so many flaws but that could be discussed from a different angle.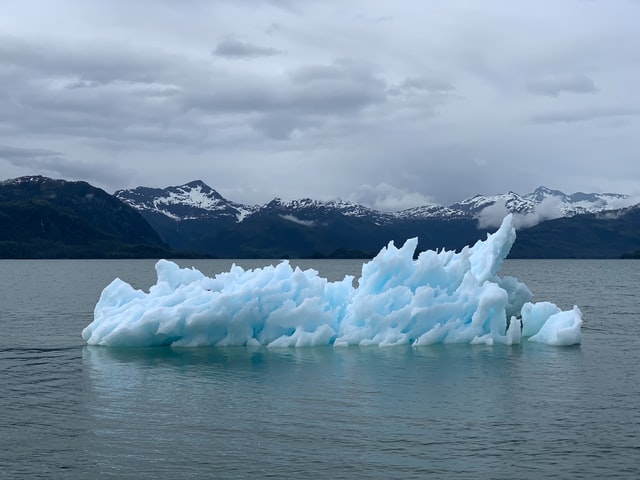 Photo by Melissa Bradley on Unsplash
Is Bitcoin really dirty?
It could be. It all depends on which energy source the crypto miners are using to power their computers/miners. I always scratched my head around this argument because the percentage of dirty energy in the whole world is present irrespective of the fact that BTC and other cryptos are using the source. Let's say BTC does not use the source of energy. Would it then solve the problem of dirty energy sources? NO.
BTC can be dirty and clean depending on the sources of energy we produce globally. China still uses coal fire power plants and that's their national issue. There are other jurisdictions in the world where the energy source is relatively clean as they rely on renewable energy sources. BTC is clean if they are mined in clean energy jurisdictions and dirty if it happens to be in jurisdictions relying on traditional power sources.
Hence, the issue here is not how clean or dirty BTC is but is about the geographical distribution of BTC hash rate. The more diverse the BTC hash rate is geographically, the less impact the source of energy will have on BTC footprint. There should be a global push to end the use of dirty energy sources, period. That will solve the issue of climate change and greenhouse gas emissions, be it BTC or anything else that uses the energy source.
What are the climate action benefits?
The negative press on BTC and emissions is so huge and that has overshadowed the benefits the blockchain technology can bring to solve the climate problem. There was a blog on climate change and blockchain that the United Nations published in May 2021. BTW, that blog happened to be the most popular blogpost that UNFCCC published in 2021. That shows how popular the blockchain tech is among the readers.
The blog outlines four benefits of blockchain. Almost all of them are related to financial transaction and transfer of value.
Improved carbon emission trading by improving the carbon credit transaction system

Development of P2P platforms to trade renewable energy

Tokenization of renewable energy trade

Better tracking and reporting of emissions reduction to prevent double counting
All valid points. The way Defi transformed the viability of financial transaction, it can be easily argued that carbon trading system and emissions reductions tracking system can benefit from the use of blockchain technology. I wrote a post on how KLIMA DAO is trying to link blockchain and carbon trading to facilitate the emissions reduction. There could be many other similar projects creating that linkage.
So, it can be argued that there are not only negative environmental impacts when it comes to blockchain technology. There are benefits and positive loops as well.
Posted Using LeoFinance Beta
---
---