This graph comparing the price growth in digital property compared to real property taken from ChainAnalysis State of Web 3.0 Report struck my attention recently...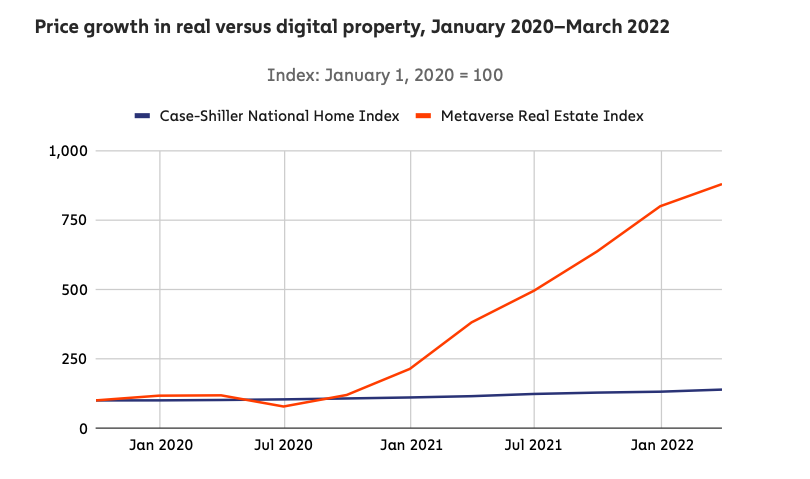 The data suggests that the value of digital property grew around 7-8 times faster than the value of real property up to mid 2022, and that's well into the current bear-market, actually you can see the growth rate levelling off.
So I imagine the prices of virtual real estate would have come down since then, but we're probably still looking at around a 4-5 times increase for digital over real.
My own experience of owning digital land is only through Splinterlands - I bought a tract, or 100 plots, and those are still sitting at around 15 times what I paid for them, at some point in the full on bull market they were around 30 times up.
I did sell a few, but not many.
The problem of course with these valuations is that these valuations may never be seen again - last year may well have been the peak time for digital land values compared to real land values - when there were relatively few projects up and running - such as Decentraland, Sandbox, Upland, of course Splinterlands and there was a lot of hype surrounding such things.
One year on and there must be many more up and coming competitors - it is much easier to expand the supply of digital land compared to real land, after all!
So personally I'd be cautious about investing in digital land assets at this point even if they seem relatively cheap.
And then there's the fact that real land has so much more utility, I mean for food and energy and fuel, for example, none of which you are going to get with digital land!
Posted Using LeoFinance Beta