The main computer I use for work is a Macbook Air (sorry!) because ever since I bought my first one four years ago now it just works very smoothly and with no problems at all for everything work related.
However I've found that when using MetaMask it frequently fails to call up Trezor Suite to confirm certain transactions - namely anything to do with pooling and harvesting - sometimes it just fails to make the call and I can't do anything, although it's fine with just straightforward sends.
So I've got around this for the past few years with having a desktop computer and using that to do my MetaMask DEFI stuff.
I bought my first 'back up' desktop in 2019 for only £150 and it worked fine until I stashed it at my Dad's when I went to Portugal, where I bought another cheap one and used that for DEFI when MetaMask/ Trezor Suite failed to communicate.
That second PC worked fine while in Portugal, but it gave out a few days back, I imagine it's the power source which I could replace, but instead I opted to just go dig out my three year old desktop from my Dad's - and just literally unplugged all the various cables from the knackered one, plugged them into the old English one and hey-presto - connected to the net, a relatively quick Window update and happy days I'm back in DEFI land...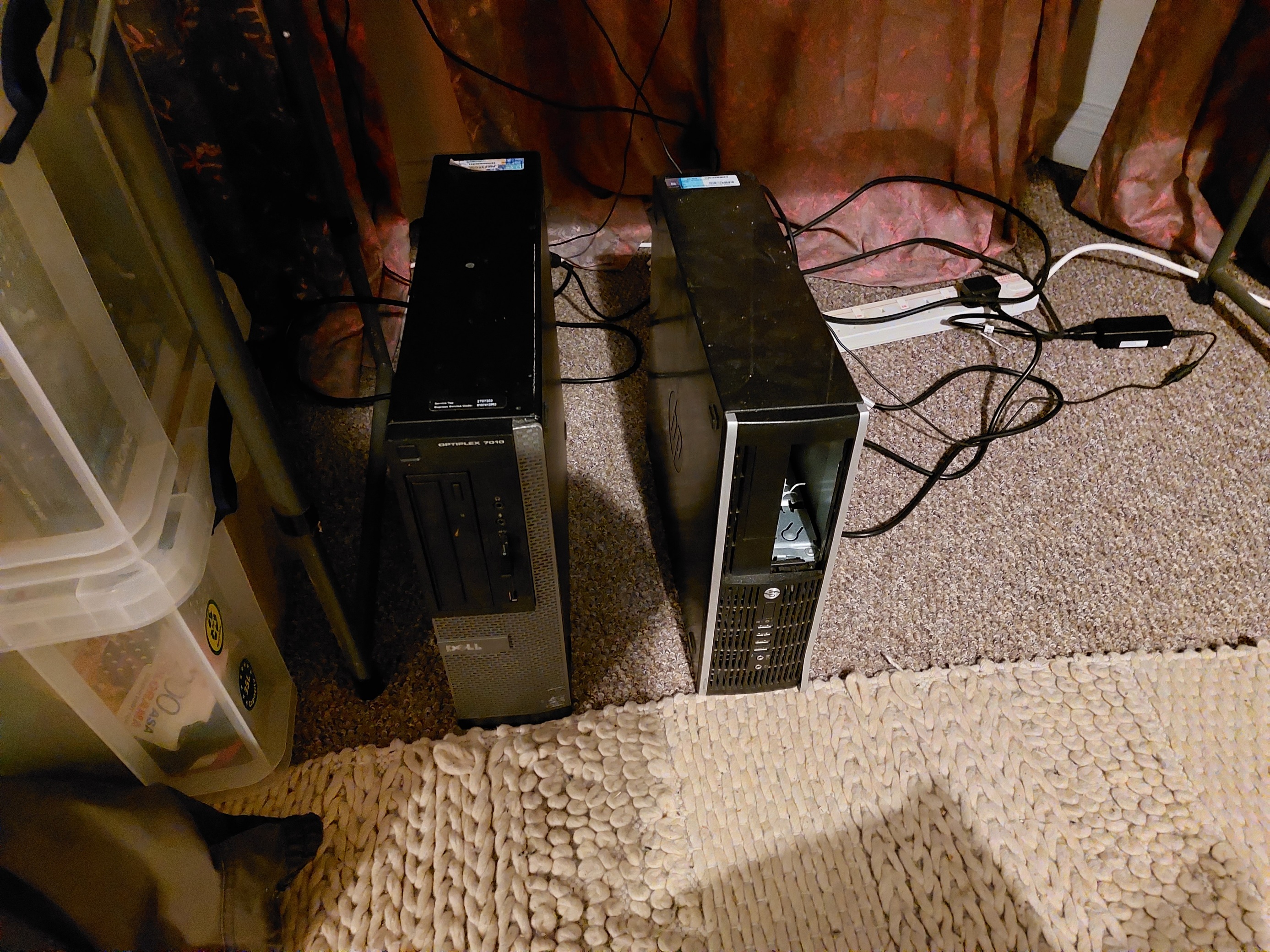 I was actually quite surprised to find that my MetaMask on the old PC wasn't set up for DEFI - then I remembered I only really got into the DEFI wonderland when I was in Portugal in Spring 2020, so I probably hadn't needed to when back in England in 2019.
It was so old in fact it didn't even take me to the web version to install new networks, so I did a re-install and now it's a matter of going through and adding what is it - BSC/ Polygon/ Avalanche and Fantom and then ALL the custom tokens for all of these networks - mainly BTC/ ETH/ HBD/ BUSD and USDC, separately to my three trezor accounts, and then I can set to using it to manage my DEFI funds.
It's a bit of a pain in the arse because I've done a few uninstalls and re-installs with MetaMask recently already because of the problems I had getting my funds out of CubDefi, but it is what it is.....
I'd much rather spend 20 minutes and get something set up properly rather than faffing about with MetaMask/ Trezor Suite on the laptop.
It's also nice to have a desktop just a back up machine of course and I'll probably use that as a work station occasionally just for a change - different keyboard = probably less RSI and a larger monitor are all good!
Posted Using LeoFinance Beta