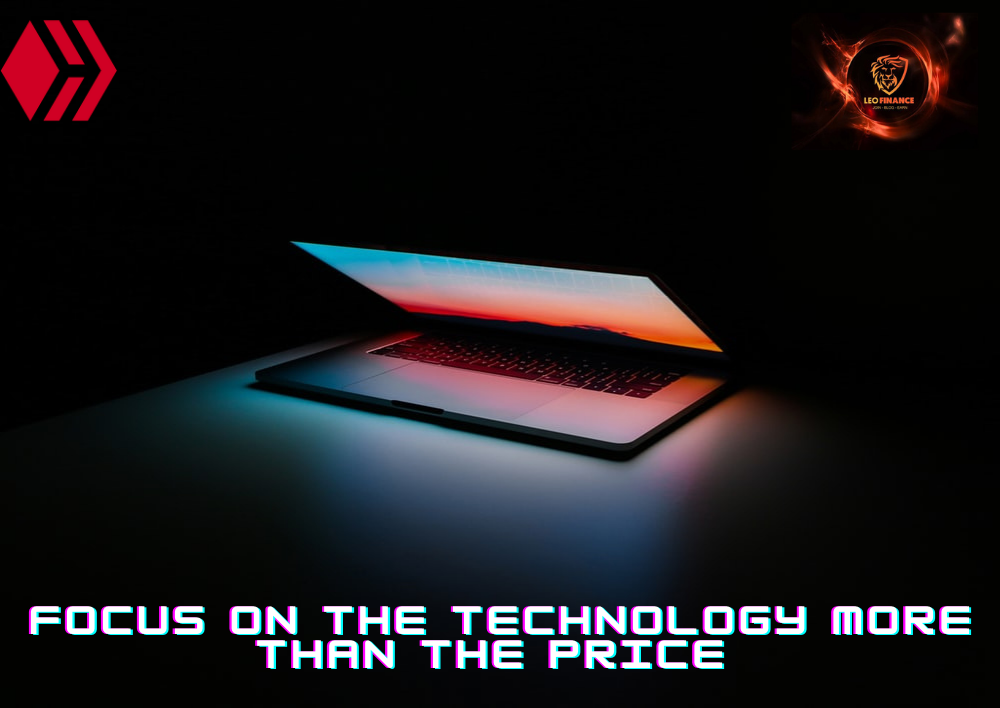 We come online and we see lots of analysis saying, "if you bought $1000 worth of bitcoin in 2009 you will be $64 Million". Then you see people in the comment section making imaginary regrets like "oh!! I wish I bought bitcoin in 2009 or I wish I bought bitcoin when it was $10". But let's be sincere with ourselves do you think if you bought bitcoin when it was $10 you would still be holding it till now? I bet you would have sold your bitcoin when it got to $50 or even when it got to $200.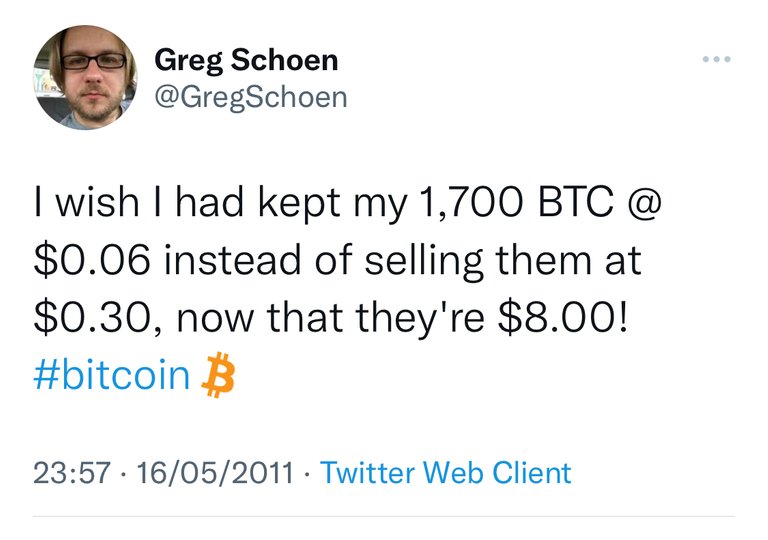 source
You can see this man's tweet who tweeted in 2011 from a point of regret. This is typical that most of us would have made the same mistake, infact most of us must have made that mistake. Bitcoin was the first cryptocurrency, no one thought it would get so high even after taking criticisms from people and countries all over the world. Imagine how this man is feeling right now bitcoin is above $40k. That's life, it's always easier said than done, lots of people called him an unwise man, but the truth is, he took profit, he made profit but unfortunately he was after the price not the technology. If they were people that were able to hold their bitcoin since 2009-2013 till now it's because these people believed in the technology rather than chasing the price. But what is the probability that they didn't sell at least a great amount of their bitcoin when they made lots of money from it. What's the point of buying an asset if you can't at least spend a little from it to take care of some personal issue or at least bought something to treat yourself nice. It could be a house, car or an upgrade in lifestyle.
People that became diamond hands in crypto right now has those that made mistakes of selling their bitcoin early to thank. Because bitcoin became an eye opener for most people, they learnt from mistakes of those paper hands. People became more invested in trying to know the technology behind the project they are investing on. This way it makes it easier for them to HODL, because no matter how much it dips, the faith and believe in the technology makes you hodl.
I was going through some Hive whales with @hironakamura who thought that no hiver had up to a million Hive on their account. Well he was speechless when he saw lots of hivers with over a million Hive on their account, although they are not as much as those Hivers with less than a million Hive. When going through their account history, noticed that most of them don't withdraw, they reinvest it on Hive. These are the people that believe in the Hive blockchain technology, they have been on Hive when the price was $1 and fell to $0.17. When it was at $0.17 they didn't sell, Hive got to $3.4, they still didn't sell. They want to be like the guy regretting he sold bitcoin at $0.30 instead of selling them $8. I guess they want to be like those guys who are proud to hold a lot of Hive even when it gets to $200 so that they can easily sell 1/32 of their holdings without regrets. If this man that sold his bitcoin at $0.3 had impossibly held his bitcoin till now, he can sell 200 BTC and his life will be upgraded to an extent that he will live the life of a millionaire.
We have seen lots of people complain about the price of Leo, lots of people witnessed the price of Leo at $1, so it was a little bit disappointing for them because, the Leofinance team is one of the most hardworking team on the Hive blockchain. I don't know how they handle Leofinance, cubdefi, Hivestats and also releasing apps on two different operating systems in 2021. Lots of people felt that since they are consistent on development, why is the price still where it is? While some people are acting on FUD and selling their tokens people like @singhcapital and @gualteramarelo
bought 100,000 worth of Leo tokens. This means that these people are investing in the technology of LeoFinance rather than chasing the price. You don't expect the price of Leofinance to remain this low, great price value is the reward for believing in the technology and investing in it.
SOL is another great asset that rewarded lots of people for believing in it's technology. Early 2021, the price of SOL was barely $3, infact there was a viral tweet made by the FTX CEO, where he dared a Twitter user causing so much SOL FUD to sell all his SOL to him and stop the FUD. But look at the price of SOL right now, if they Twitter user, whose name I can't remember, actually sold all his SOL as at then, am sure they will be in regret right now. The technology of the SOLANA blockchain is so great that it's referred to as the "Ethereum killer".
Let's learn from mistakes of past great crypto asset paper hand holders. Learn to invest and focus on the assets technology rather than being sentimental on the price.
Posted Using LeoFinance Beta