SORA Card Update on Pre-Registrations
More than anyone, the SORA Card team is excited to release Phase 1: Pre-Registrations. We are moving it slightly up the calendar to either by the end of this year or very early in January. The main reason for this is something we care about highly: the security of your finances and data.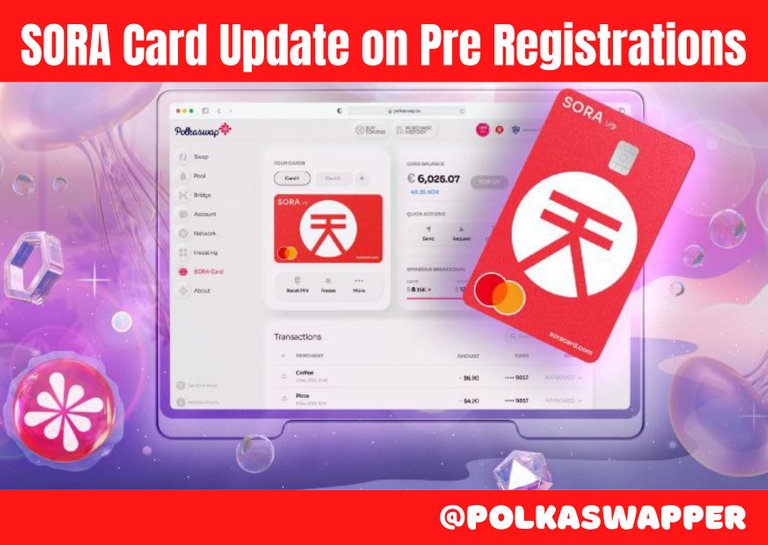 Before releasing the new application publicly we want to finalize a complete security audit of the whole newly built solution. We work with multiple 3rd parties, and although everything is looking very promising, our unique product requires quite some customized solutions.
As an example, it was the first time our partners worked on a solution where the client (SORA dApp) did not want to have any data of the users. This feature differentiates us from other crypto card solutions and we overcame a couple of challenges to safeguard your privacy.
Next to this, SORA wallet has undergone an entirely new design that prepares it for all planned future features to be added in style and with great user experience above all. It made sense to us to release the new wallet design together with SORA Card integration.
Furthermore, and this is a recurring theme: Substrate networks take some extra research and work since most developers outside of the Polkadot ecosystem have little to no experience with the technology. We are grateful to see an uptrend curve when it comes to the number of developers in the ecosystem, over time Substrate will hopefully become more the standard.
We are excited to share the release of Phase 1 with you very soon at SORA quality standards. Nothing less.
For more information and updates about Sora card you can check the official Sora website - www.soracard.com!
Stay tuned for more SORA and Polkaswap related content.
Posted Using LeoFinance Beta
---
---