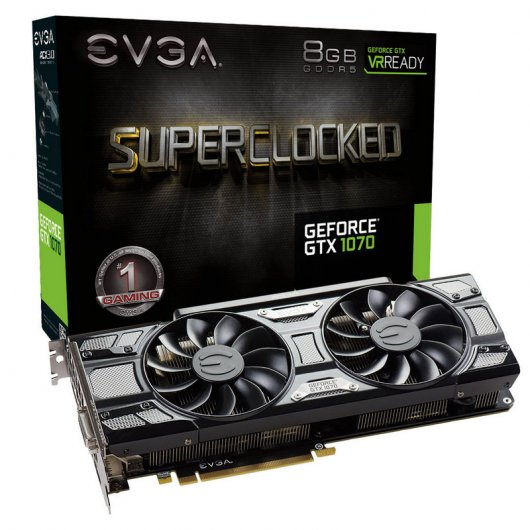 Even more profitable than Ravencoin mining I mentioned a few days back., Bitcore is ASIC resistant and will provide a higher return than a competitive algorithm like Ethash. Make sure to track profits daily if you are mining new or low-volume altcoins like the ones I have been discussing.
EVGA GeForce GTX 1070 SC GAMING, 08G-P4-5173-KR, 8GB GDDR5, ACX 3.0 & Black Edition
Specifications
GPU: Nvidia 1070 8gb
Manufacturer: EVGA
Series: GTX 10 Series
Operating System: Simple Mining OS (SMOS)
Mining Software: t-rex-v0.19.11-cuda10.0
Nvidia Linux Driver: nv460.39c11.2 /
Overclocking
Core: 1620 MHz (No overclock)
Memory: 4201 MHz (+800 MHz)
Power Limit: 115 watts
Target Temp: 65°C
Min Fan: 30%
The ambient Temperature 18°C, I would recommend tuning your minimum fan level accordingly to your ambient temperature.
Results
**megabtx Hashrate: 5.89 MH/s
**GPU Wattage: 110 watts
Average Temp: 65°C
Fan Speed: 50-60%
Resources for Miners
Profit Tracking and Pool Stats
https://miningpoolstats.stream/
https://crypt0.zone/calculator/
https://whattomine.com/coins
Bitcore Pools
Benchmarks by PhusionPhil
Bitcore megabtx - Nvidia P106-090 6gb (CMP)
Bitcore megabtx - AMD RX570 4gb (PowerColor Red Devil)
KawPow (Ravencoin) - AMD RX570 4gb (PowerColor Red Devil)

Posted Using LeoFinance Beta