In today's post I'll introduce the cities that are world leaders in crypto acceptance. I was happy to see that my home capital city also made it there!
Arnhem, Netherlands
Arnhem has plenty of bars, restaurants and cafes that not only accept BTC but even offer discounts to the ones paying in crypto. As a mercantile city, Arnhem can be considered "early adopter" since it became known for onboarding more than 300 merchants to Bitcoin payment back in 2014.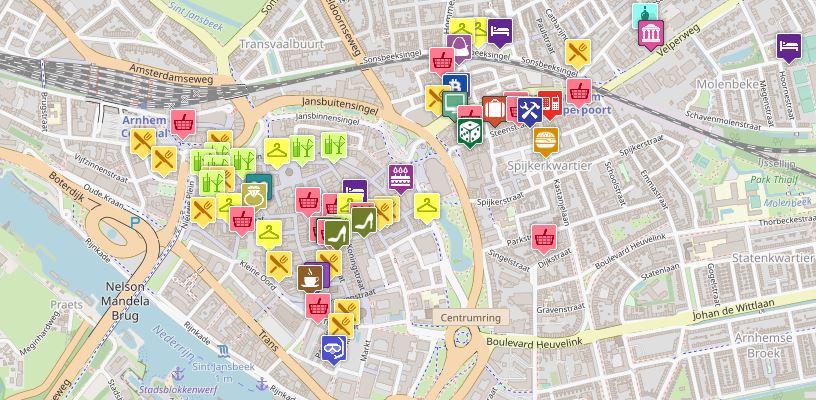 (NOTE: I initially included some stats about the Dutch self-proclaimed 'Bitcoin City' that were presented by BitKassa, but it turned out that their charts are not relevant anymore because the company closed mid-2020.
Crypto is quite popular in the Netherlands, with many meetups, podcasts, builders, and investors popping up.
Who's willing to spend their BTC on real-life items is a different story, though – and with the current bullish markets I wouldn't want to waste my BTC on beer and coffee either.
Ljubljana, Slovenia
Back in 2019, Ljubljana became the European leader in crypto-acceptance, with 314 crypto-friendly venues across the city. There are also 10 Bitcoin ATMs available to purchase crypto - with the population of only about 288,000 that's 1 ATM for every 28k people in town.
Another attraction of this European capital is BTC City – the largest shopping, business, leisure and innovation center in the country with over 500 stores and enables all of its visitors to pay for the services and products in the BTC City area with selected cryptocurrencies via the EliPay payment system. EliPay recently announced the
launch of the POS machine
that combines payments with cards, crypto and digital payments on one device and is now undergoing testing in Slovenia.
Singapore
Singapore is the hub for businesses in crypto. There are more than
397 blockchain start up companies
registered there, and the government is very supportive of this activity. Last December they launched a big research project called
Singapore Blockchain Innovation Programme (SBIP)
with about $8.9 million USD in funding.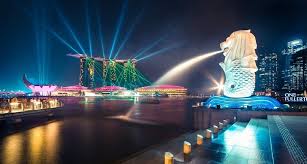 Businesses and individuals who hold cryptocurrencies as a long-term investment are not taxed as there is no capital gains tax in Singapore. Last year Ryde – Singapore's first carpooling app – also announced the customers will be able pay for rides with bitcoin.
At the moment I'm in Egypt where crypto is far from being accessible as a means of payment for daily things. In this country of about 100 million people, only about 10-15% of people even have a bank account – which is one of the lowest rates in the world. (I'll tell more about that in the next post.) Western Union is probably the most common way to transfer the money and payments are generally done in cash.
Just a fun thing to see as a bonus: a map of the cities that accept payments in Bitcoin Cash
How's the daily practical situation of crypto use where you live? I'd love to hear about the crypto adaptation in your city.