The Global Blockchain, Cryptocurrency and Trading Meetup Community Presents
Building A Blockchain with Zero Barriers
When: Friday 19th March 20:00 GMT
Where: RSVP on Meetups.com (https://www.meetup.com/global-blockchain-cryptocurrency-and-trading-group/events/276757921/)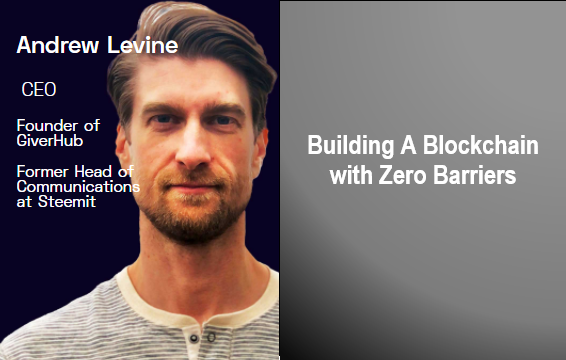 Meetup Details:
Blockchains are not perfect. Although around a decade now, they still have problems with scalability, congestion, fees & onboarding. Imagine building a blockchain to overcome these issues. Well, that's what Koinos aims to achieve.
Included in Cointelegraph's Top 100 Notable People in Blockchain in 2021, this week will be joined by Andrew Levine and he will be talking about Building A Blockchain with Zero Barriers.
Andrew Levine is the CEO of Koinos Group where they are developing Koinos, the first blockchain with free accounts, free transfers, and free smart contracts.
Prior to founding Koinos Group, Andrew worked with his other co-founders at Steemit, Inc. where they launched the Steem blockchain and the first decentralized social application; steemit.com
Read more about Koinos: https://koinos.io/
Read more about Andrew: https://cointelegraph.com/top-people-in-crypto-and-blockchain/andrew-levine
Follow Andrew on Linkedin: https://www.linkedin.com/in/andrew-levine-6304264/
This is a free event and the Zoom link will become available once you RSVP. No zoom code is needed!
Looking forward to seeing you all! I promise this to be an informative evening.
*******Visit The Global Blockchain, Cryptocurrency and Trading Community to RSVP NOW*****
Once you RSVP the zoom link will become available. No code is necessary
https://www.meetup.com/global-blockchain-cryptocurrency-and-trading-group/events/276757921/
Posted Using LeoFinance Beta