Wow, how cool is @leofinance these days! I just got my airdrop and immediately put it to good use.
I found the navigation easy enough, the instructions were clear. Big shout out to the team at @leofinance for a job very well done.
I know many will probably cash in, but I have been following and watching the markets closely these days. Looks like the price of CUB has already reached its launch peak. Accumulation is the game now, while the team continues to develop. Alt season has yet to begin. And this is one token I will be holding to see how it pans out. Defi is for sure a hot thing, and when alt season begins, well I think we will see take off.
Now I'm off to study the tokenomics.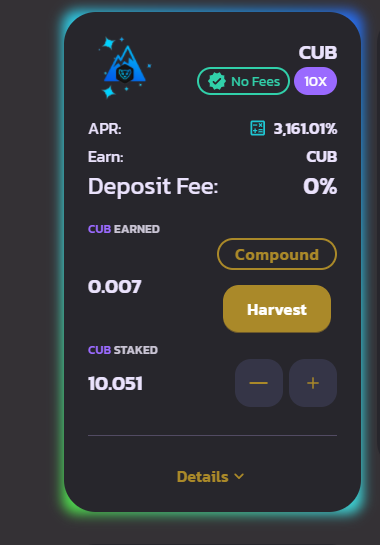 Wishing you all massive profits
Posted Using LeoFinance Beta