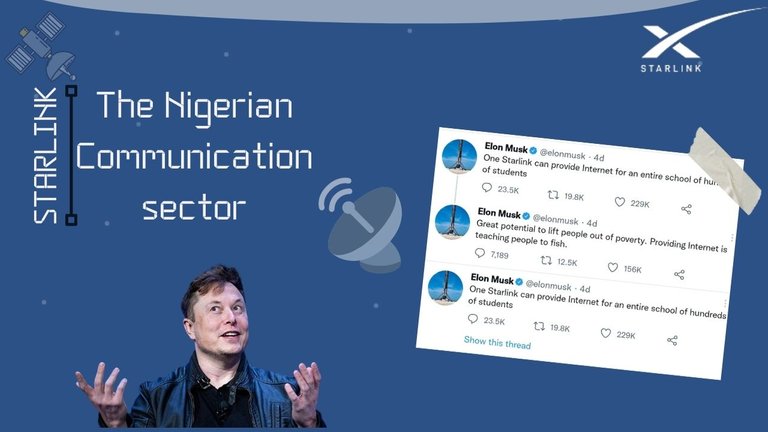 Hi there,
I'm glad to have you here!
If you have not heard about Elon Musk's Starlink, its prospects, and the impact it will have in the years to come, then you are missing out on something BIG!. But it's okay, as I am here to help you with that today. And if you already know about Starlink, you may learn a thing or two that may be new to you.
Just recently, Starlink was approved by Nigeria. Star Link was approved after obtaining three licences from the NCC (Nigerian Communications Commission), Nigeria's independent regulatory authority for the telecommunications industry source. The three licences being an International Gateway licence, an ISP license, and an International Data Access (IDA) operational license. This basically means that the Starlink network can be run in the country and join in the competition with the existing ISPs (Internet Service Providers), which we will get into in a minute.
This post is to be centered on how things may play out after Starlink's launch in Nigeria, but just before we get into that, let us establish some familiarity with some terms so as to better grasp the context of it.
What is Starlink, how does it work, and why does it exist?
Starlink is a broadband internet system operated by SpaceX, owned by Elon Musk, that provides internet access with global coverage.
Contrary to the conventional internet systems, it provides global coverage through the use of satellites launched into the Earth's atmosphere in conjunction with a satellite dish and a router.
---
---
The satellites stay in a low-earth orbit of about 540km from the Earth. A Starlink satellite communicates with other satellites in close proximity, thereby forming a web-like network. The Starlink dish finds the nearest satellite and communicates directly with it, providing a link for the router which one can connect devices wirelessly to; that really is all there is to its connection.
According to the Starlink website, "Starlink is ideally suited for areas where connectivity has been unreliable or completely unavailable." This basically means that the possibility of bringing connectivity to areas where terrestrial fibre optic cable deployment may take years to reach is no longer near but here.
Nearly half of the world does not have access to the internet because most internet options require an extensive track of costly underground cables, leaving rural areas offline. Imagine bringing the internet to rural and underdeveloped areas.
What exactly is it offering?
The possibilities are limitless, thanks to its high-speed of 150Mbps and extremely low latency of 20ms. There would be almost no buffering and the internet would be nearly instantaneous.
---
---
This implies that video calls, streaming, and online gaming can be done at incredible speeds while still maintaining high quality.
How is it's entry going to affect Nigeria?
In a country like Nigeria, incredible internet service provision all across the nation is not something that can be boasted of. Although, there are many areas where fast internet could be accessed as they are provide by some ISPs, it really is limited to such areas and probably neighbouring places.
When it comes to places where there are a lot of intensive internet users, only select ISPs could be trusted. But how about when one is in a different area? A completely different service provider may have to be considered, which in turn causes Nigerians to feel the need to be registered to several ISPs.
---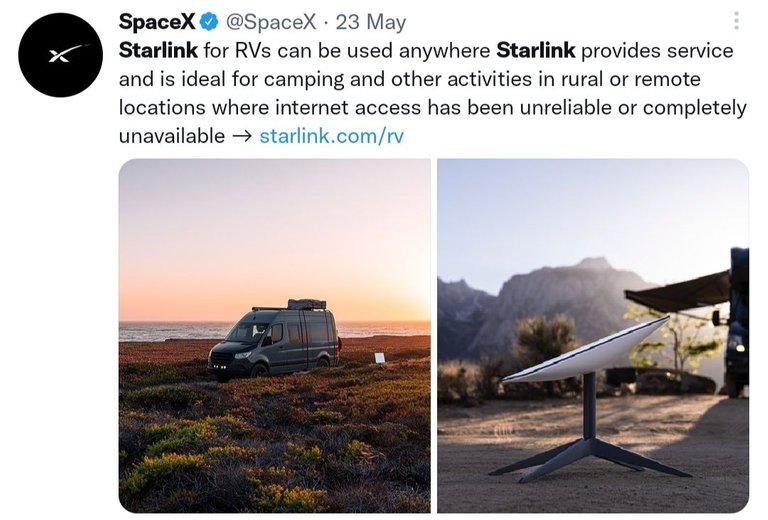 Tweet by SpaceX
---
In an environment where one has has only one reliable ISP, like in my situation, one is practically at the mercy of that ISP. In the last two weeks, I have suffered terrible internet connection and that has made keeping up with my people on HIVE quite difficult.
Satellite internet offering faster penetration and
ubiquitous access is definitely a game changer in this country.
With issues such as vandalism of infrastructure and right of way increasing the difficulty of delivering better telecommunications in the country, although the Nigerian administration is handling them, Starlink will further propagate the nation into a much better economy.
Starlink will assist on taking up emerging technologies such as Artificial intelligence, Aumented reality, virtual reality, and Robotics.
These emerging technologies will definitely help in facilitating a faster development of the
The game changer - Starlink Vs existing ISPs in Nigeria.
Unlike any other ISP, the entry of Elon Musk's Starlink is going to stir up a new wave of competition in telecommunication services in Nigeria.
Now that Starlink has some licences, it will be competing with top ISPs such as Tizeti, Spectranet, Fibreone, and mobile network operators like MTN, GLO, AIRTEL, and 9MOBILE.
This implies that there would be a crash in the price of internet access. With the average cost of internet access at ₦288 for 1GB, it is easy to predict that this will be drastically reduced in order to retain and attract customers.
With Starlink offering speeds of up to 150Mbps, other ISPs will be compelled to improve their broadband and connectivity speeds.
---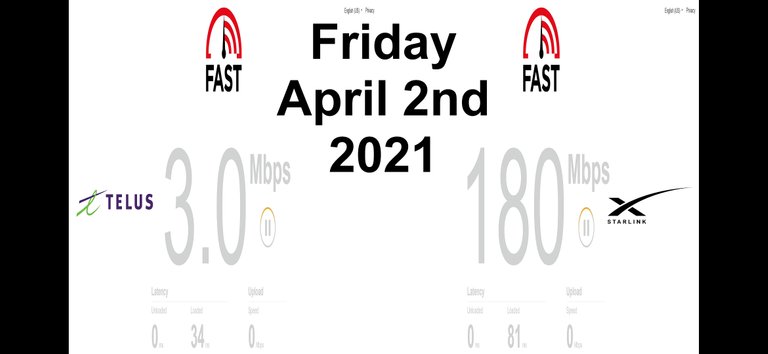 Speed test between Starlink and Telus
---
Although Starlink will only provide internet access, one can say it will only be a matter of time till Starlink becomes a dedicated phone service provider. We're talking about the richest man in the world, Elon Musk.
In the end, it is a win-win situation for consumers. Because, on one hand, we get way faster internet access and, on the other hand, we get cheaper data rates from existing service providers. And the internet access fee for Starlink seems like it may be cheap for the services it is bringing.
Can I get one?
To us the Starlink services, all that you need is to purchase the Starlink kit/kits - consisting of a dish, modem and a router. But as there are still ongoing processes with other licences from NCC and production of these kits for worldwide delivery, getting a Starlink is on a first-come first-served basis.
Although, the arrival of Starlink in Nigeria is set for Q3 2022 (that is, the third quarter of the year 2022), deposits can be made now to secure your chances of getting one early. Deposits on the Starlink website is at $99 subject to their terms and conditions.
What are the drawbacks?
As even satellite internet comes with its issues, there are a few concerns regarding Starlink.
It is currently not capable of being used in motion. That is to say, you cannot mount it on a moving vehicle and expect it to function properly. But Starlink is actively working to make this possible eventually.
And the fact that it is satellite-based communication does not exclude it from suffering low connection speeds and outages. As a matter of fact, Starlink's being satellite-based subjects it even more to those problems. But Starlink assures that these will not be frequent.
In conclusion...
The evolution of the world is here and now, and Starlink is basically going to speed it up.
New possibilities will be created, and communication will become limitless. Economies will change for the better in some way.
Communication between Earth and Mars in the future has now become a reality.

W̳̿͟͞h̳̿͟͞o̳̿͟͞ ̳̿͟͞i̳̿͟͞s̳̿͟͞ ̳̿͟͞O̳̿͟͞l̳̿͟͞u̳̿͟͞j̳̿͟͞a̳̿͟͞y̳̿͟͞?̳̿͟͞
---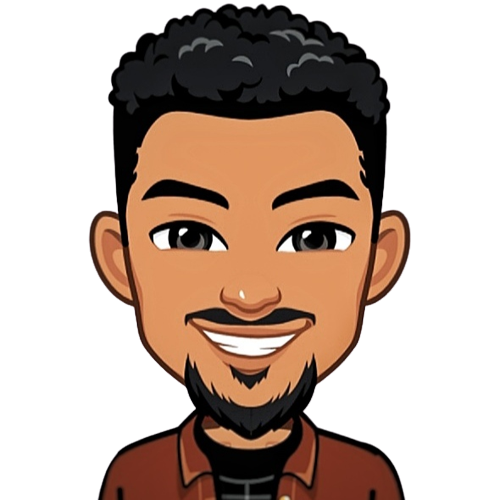 Olujay is a Nigerian musician (guitarist and singer) based in Nigeria. He is currently in his final year studying mechatronics engineering at the Federal University of Agriculture, Abeokuta.
He strongly believes that everyone has the ability to affect change in some manner, and that we all have the capability to influence others.
One of his many goals is to become the best version of himself that he can attain. And, in doing so, maintain balance in order to do everything well.
/////////////////////////////////////////////////////////////
ᴜɴʟᴇss ɪɴᴅɪᴄᴀᴛᴇᴅ ᴏᴛʜᴇʀᴡɪsᴇ, ᴀʟʟ ɪᴍᴀɢᴇs ᴀʀᴇ ᴍɪɴᴇ.
𝕀𝕗 𝕪𝕠𝕦 𝕖𝕟𝕛𝕠𝕪𝕖𝕕 𝕥𝕙𝕚𝕤 𝕡𝕠𝕤𝕥, 𝕜𝕚𝕟𝕕𝕝𝕪 𝕝𝕖𝕒𝕧𝕖 𝕒 𝕔𝕠𝕞𝕞𝕖𝕟𝕥, 𝕣𝕖𝕓𝕝𝕠𝕘, 𝕠𝕣 𝕦𝕡𝕧𝕠𝕥𝕖. 𝕀𝕥 𝕨𝕚𝕝𝕝 𝕓𝕖 𝕘𝕣𝕖𝕒𝕥𝕝𝕪 𝕒𝕡𝕡𝕣𝕖𝕔𝕚𝕒𝕥𝕖𝕕.
T͜͡H͜͡A͜͡N͜͡K͜͡ ͜͡Y͜͡O͜͡U͜͡ ͜͡F͜͡O͜͡R͜͡ ͜͡S͜͡T͜͡O͜͡P͜͡P͜͡I͜͡N͜͡G͜͡ ͜͜͜͜͡͡͡͡B͜͡Y͜͡
Posted Using LeoFinance Beta