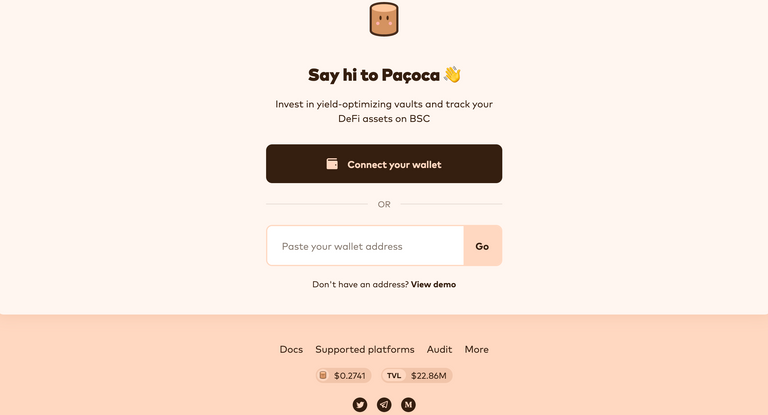 What I've been looking for...
I've been looking for a Binance Smart Chain asset tracker. With limited success :(
There are a few of these on Solana. Step.finance being one of the earliest examples.
At a minimum I want the following generated for a given wallet address:
The current amount, price and fiat value of each coin holding.
Similar estimates for each defi pool / farm I am holding on BSC.
I'd also be keen to see:
Historic transactions - e.g. when I bought CUB, or invested in a pool or farm, with the relevant prices and values at that date.
A tracking of the wallet portfolio value over time.
Pretty charts. Just because I like them.
What I've found so far:
I've had limited success in my search so far. I did find one example at pacoca.io.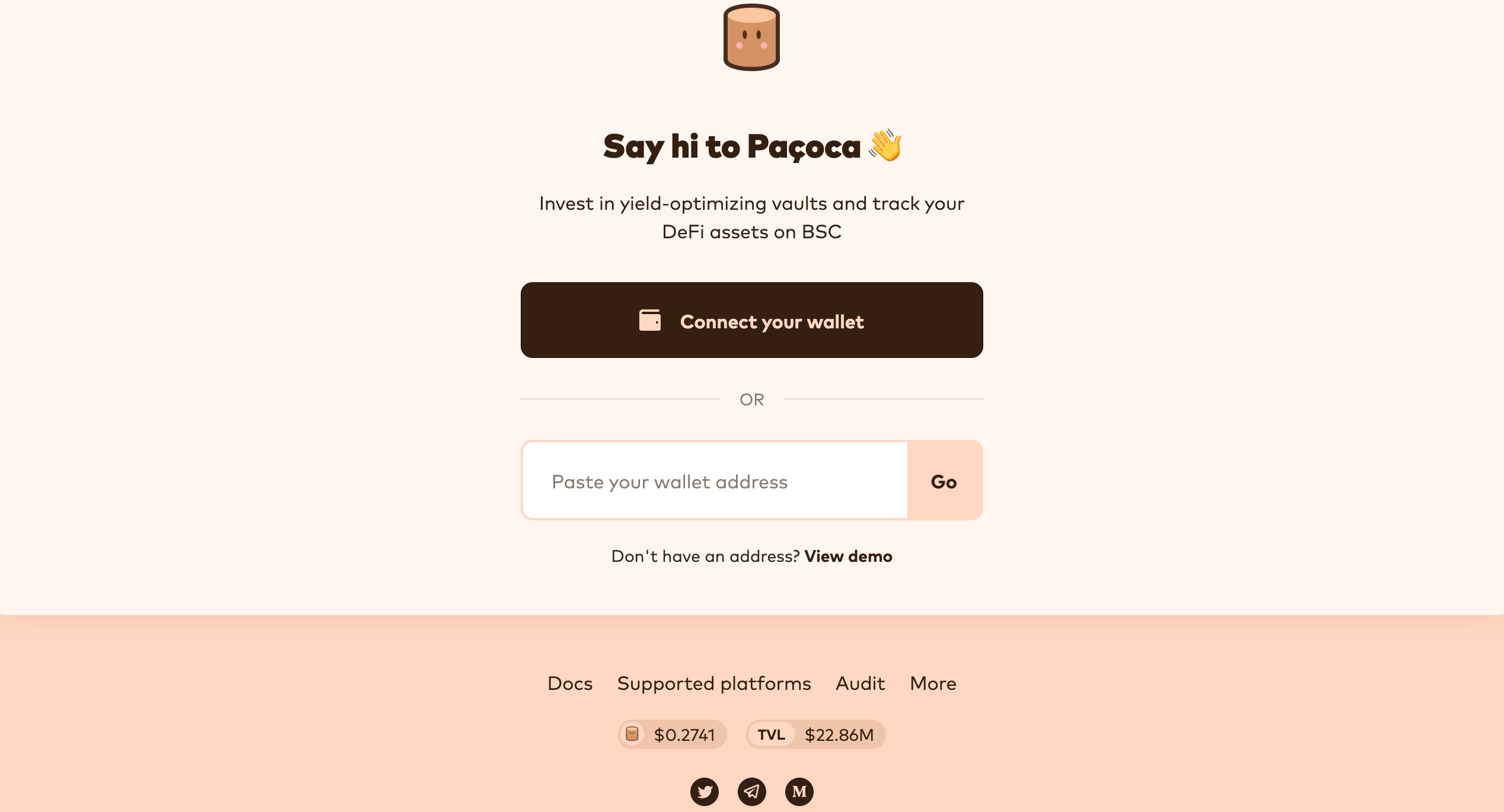 Screenshot from pacoca
I will say that it's got a clean design. It also allows you to enter a wallet address rather than connecting the wallet, which is a nice touch.
And it does give the value of the coins in the wallet.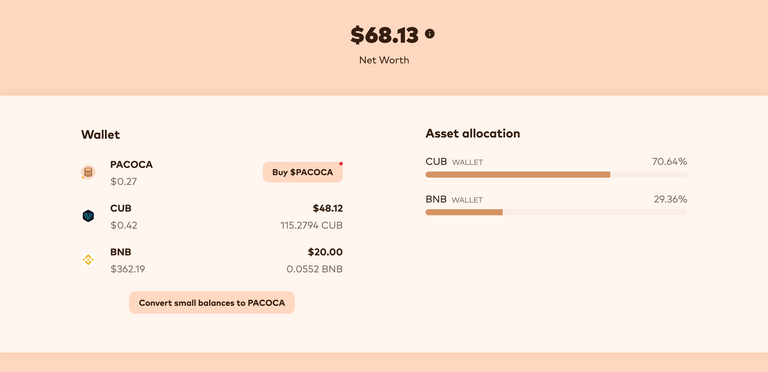 Screenshot from pacoca
However it doesn't capture any of the yield farming (i.e. no farms or kingdoms on Cub). Which makes it fairly useless for my requirements. Although it's new, so here's hoping it progresses!
Any recommendations???
So has anyone seen anything better out there on BSC? It's not a platform I use too much so maybe there are some hidden gems out there. Let me know!
Price action!
In case you're interested, here's the price action on the above project, pacoca (which is a Portugese sweet according to Google).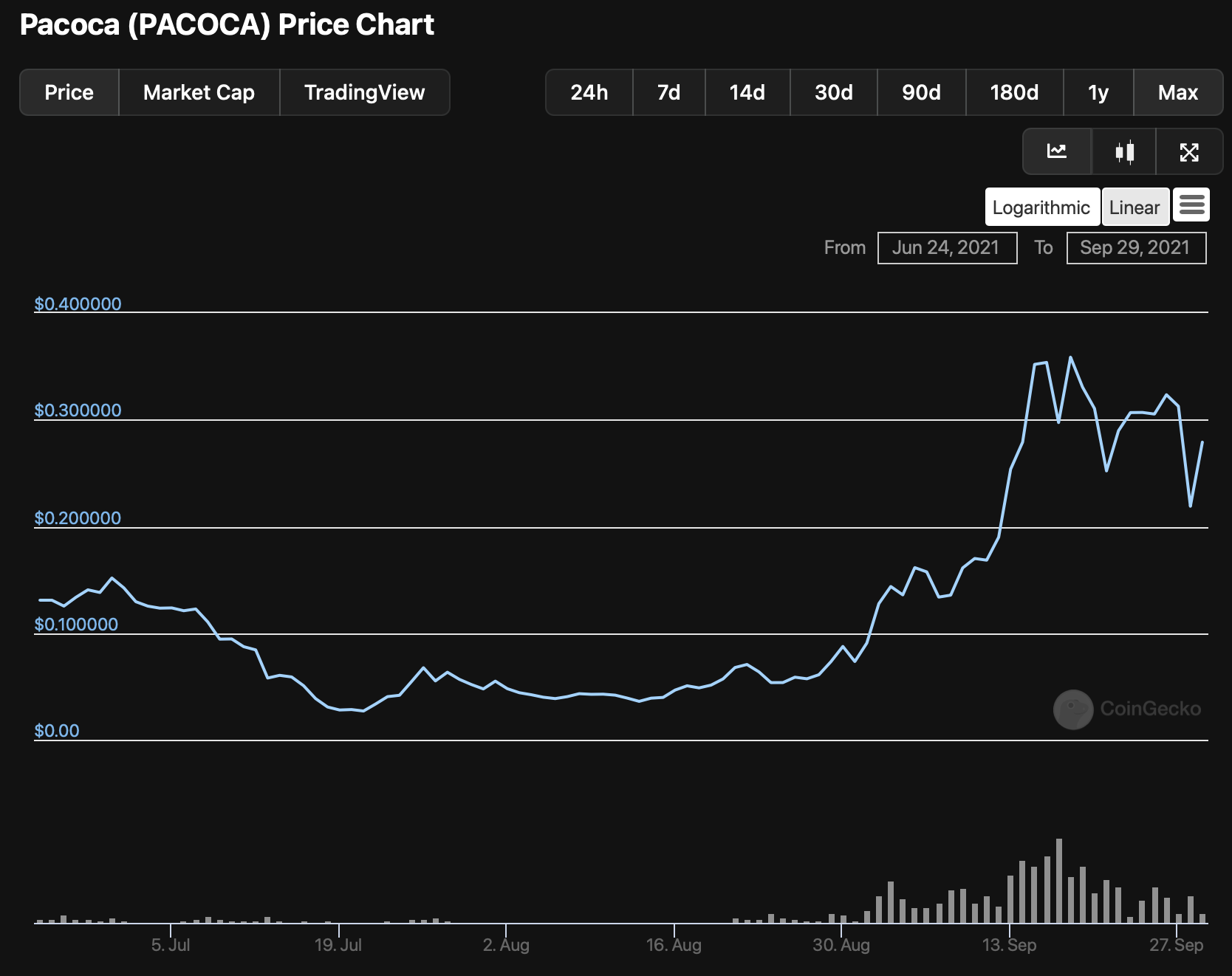 Chart from coingecko
The project is not just a tracker. It also has the ubiquitous yield farms with astronomical yields: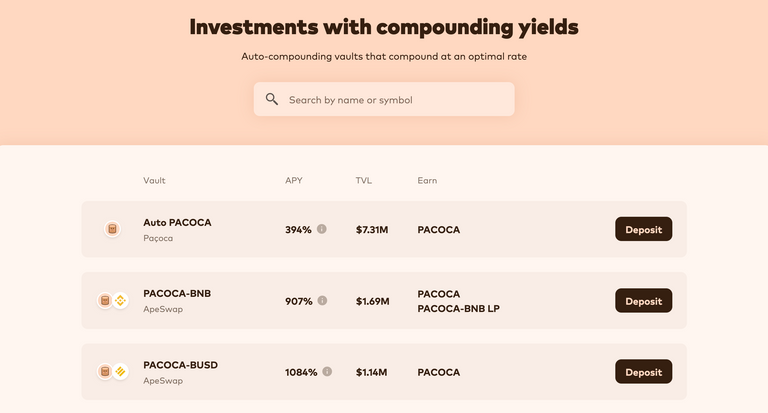 And it has an exchange facility. Or at least a link to one: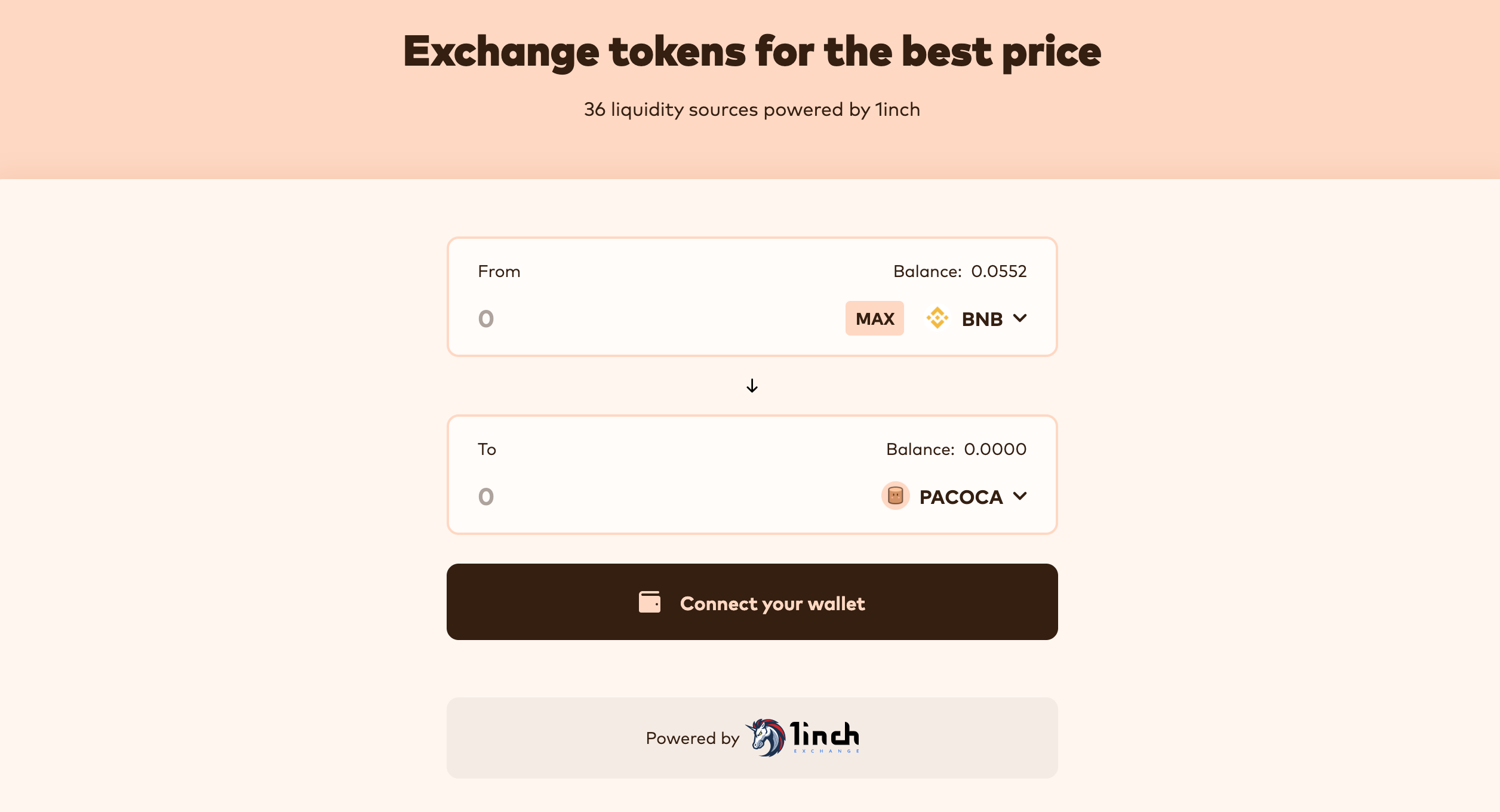 However the market cap of $13m seems a little high to me given the limited functionality to date. I'll keep an eye on it until I find something better.
Not financial advice. Please do your own research.
Posted Using LeoFinance Beta