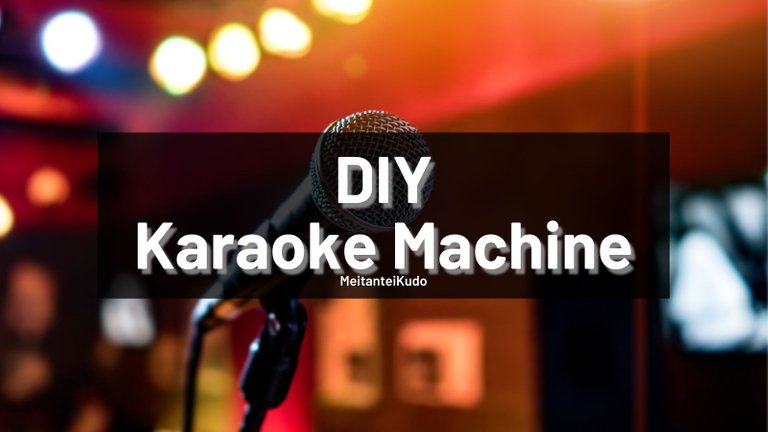 Here in our country, whenever there is an occasion or just a simple gathering, food, drinks, and singing will always be present. Those are some essential parts of the fun aside from the attendees and the bonding activities. The fun starts when someone started to sing an upbeat song or a song with high notes that the singer will just scream through it.
In the days before the pandemic, it was quite easy to rent out a karaoke or videoke machine. For just Php 500 or around $10.5, you will be able to rent a machine for 24 hours. That's unlimited songs you can sing in a whole day, or as long as your community curfew permits. It's not really a good idea to stay up wailing until the late hours of the night, since disturbing the neighbors will be an issue.
Anyhow, since we often have occasions to celebrate, and since we always end up singing no matter what, we just decided to have our own "karaoke" in our own home. But it's not exactly the same as the machine we usually rent that comes with a songbook which you can choose your songs from.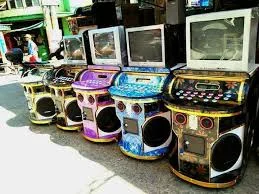 We have our own build with the materials already found in our home.
Screen
For the monitor of our Karaoke, we are using our TV set in the living room. From the start of the build, we were using that big-ass TV set which was not a flat TV, and with that huge bulge on the back. Over time, we were able to replace it with LED and flat TV.
There's also a time that we used an old computer monitor to serve as our karaoke screen.
Player
The classic players of karaoke machines, they are using some kind of VCD player with songs loaded into some kind of storage media such as discs. When we started using our own karaoke set up at home, we started to use a laptop which we connect to the TV via VGA to RCA cable since our old TV does not support HDMI or VGA input.
For the songs, we use Youtube videos. We are not using any songbook so we just type into Youtube search bar whatever song we would like to sing. Just add "karaoke" to the title of the song and for popular songs, there will surely be a hit. And of course, since the songs are only limited to uploaded songs, there will be times that the song you wanted to sing does not have a karaoke version, that's seldom the case though.
What happens when the internet goes down? Well, I have a backup hard disk drive with downloaded Youtube videos so we can sing our favorite songs even if we are offline.
Since we changed from old TV to a new smart TV, there's no need for all the wires and even a laptop, we can play the Youtube videos straight from the TV's Youtube app.
Speakers
For the speakers, we are now using our home speakers. They are from Konzert, I am not sure about the model but they just look like the Konzert KS 650v model. Each individual speaker has its own metal stand so we can set them up just about anywhere, indoors or outdoors.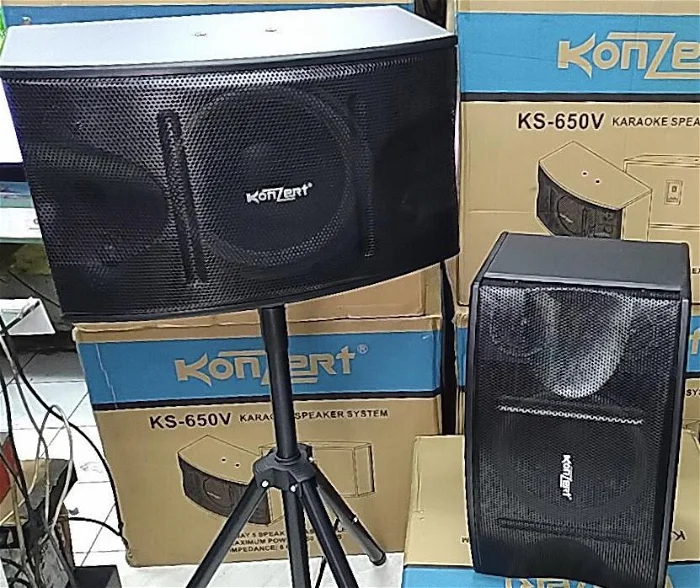 They pretty much look like these. Although these look clean and new, ours are quite dusty and stuff, you know the normal house scenery. I clean them from time to time, but with three girls as your siblings who don't really know how to care for such things, they are left to collect dust and cobwebs.
Amplifier
I am not sure if there's a way to power these speakers straight from the TV set, but if there is, I think we'd still use an amplifier. Currently, we are using an amplifier from Xenon which is cool because it has BlueTooth connectivity so it's one less cable to worry about. The speakers are connected to the amplifier and also, and the output sound of the TV is connected to the amplifier via Bluetooth.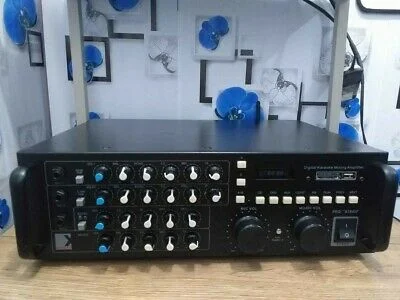 The amplifier we are using looks a lot like the image above, I think it's the same model.
Microphone
And of course, the most important part of the setup, is the microphones. In our setup, we are using a pair of wireless mics from Konzert too. The sound and vocal quality are a good plus, the batteries for the mics are rechargeable via its console, so they are pretty neat. You may also use AA batteries if you run out of juice in the middle of your concert.
Epilogue
But of course, no matter what your setup is, the most important thing is that you all enjoy singing and bonding together. We once used just a Bluetooth speaker and low-quality mic and a cellphone as a player, but we had a good time. It's not about the technicalities, it's about the memories you build and share together with family and friends.
Posted Using LeoFinance Beta