I'm just outside the top ten for Splinterlands account value.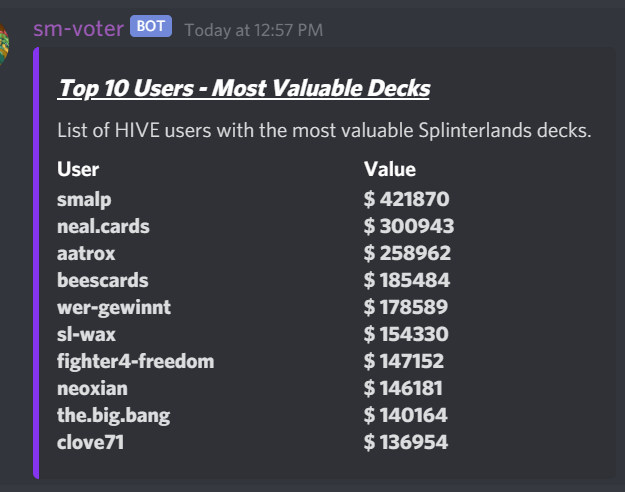 But most of that is my ownership of more than a third of the Alpha Flesh Golems.
I could spend $3000 buying what's on the market, and very easily be the first player to own more than a million dollars worth of cards.
Doesn't mean I could sell for that.