The improvement we make in terms of Technological advancement has weakened our will and patience to endure and stay dedicated to a cause.
You can order a book and it'll be delivered to your doorstep in a few days.
There's no more walking up to the store to pick up your favourite jacket. Technology has made everything feel like it's a click away.
Unknowingly, we've transformed into a virtual bot moving everywhere possible through the screens of mobile phones/computers. We travel back and forth on the internet, we value clicks on an Instagram post as it was a huge accomplishment.
Instant feedback is the new norm and when we don't get them we feel depressed and neglected. Fast and first has become a crown we wear in the virtual world.
How It Affects Our Approach Towards Life & Crypto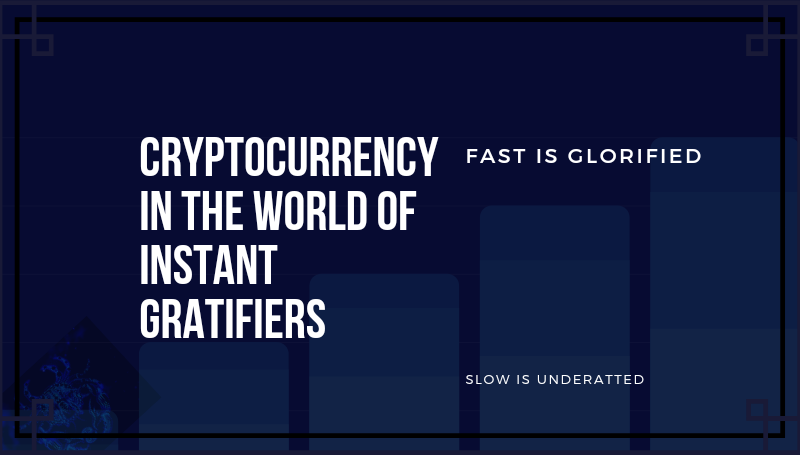 The world where we can get everything in a click, fast and a lot easier than before has made it easy for us to see slow as weak, invaluable and underrated.
This has indirectly lessened our will to wait for things. We prefer fast to slow. You hate it when a friend doesn't reply to your text instantly. Without caring what he or she might be doing ATM.
Now drawing to our approach towards crypto.
Let's be rational, you and I both live in a world of instant gratification brought to us by advancements in technology, you want to get instant results with fewer efforts.

How It Affects Our Builder's Mentality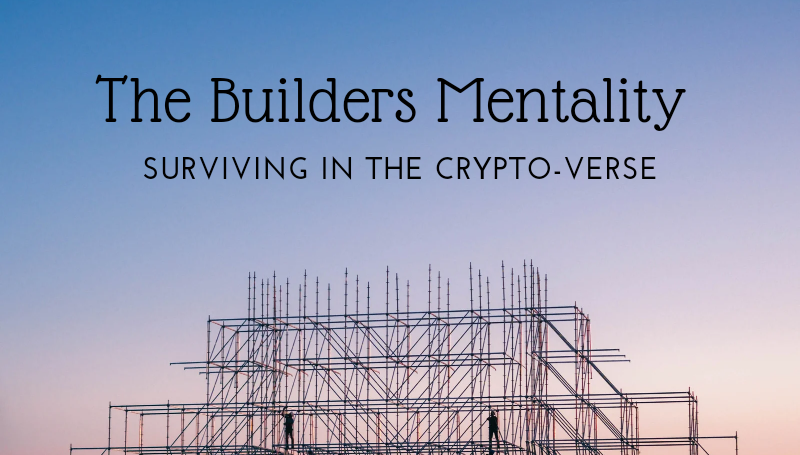 Take Hive, for example, it takes time, dedication and consistency to build up long term wealth.
Just as you need a long term overview to survive in the crypto-verse.
Many have come and gone, why? They want it to happen fast.
You can be wealthy with 5 years of building consistently in the crypto game, but you can't get rich quick as people might have said. though ad or article, you read somewhere.
I know people who get depressed for not getting clicks on their posts on here, so they go elsewhere that is shinier and promises instant rewards/returns. That's the (shinny object syndrome).
Without sugarcoating it, the builders' mentality in us is weak and technology has played a great part in that.
However, should we conclude that technology has done more harm than good? It's a capital NO
Technology has impacted our lives positively in numerous ways, it's left for us to use it wisely.

Conclusion
I'm no tech geek, but an observer who
has experienced both the positive and negative sides of technology.
The moment we start seeing technology as a tool to be used and controlled by us is the day we get our power back. It has all the information we need to succeed in everything we do and at the same time distracts you from the main goal and purpose of your existence.
Use it wisely, you don't have to be the fastest runner to win the race, sometimes all it takes is to take it slow and steady
THANKS FOR READING THIS FAR
IT'LL BE HELPFUL IF YOU CAN SPARE A MINUTE OF YOUR TIME TO TELL ME HOW TECHNOLOGY HAS IMPACTED YOUR LIFE IN EITHER A POSITIVE OR NEGATIVE WAY
YOU CAN SUPPORT ME WITH A REBLOG, UPVOTE AND A SINCERE FEEDBACK ON WHAT YOU'VE LEARNED FROM THIS POST AND WHAT CAN BE IMPROVED
SEE YA NEXT TIME 😊
Posted Using LeoFinance Beta