Education is a process that starts with the child and continues throughout a lifetime. The purpose of education is to develop people's abilities so they can contribute positively to society and solve personal problems.
Also, it helps individuals understand themselves, their values, and how best to live life.
Education At Your Fingertips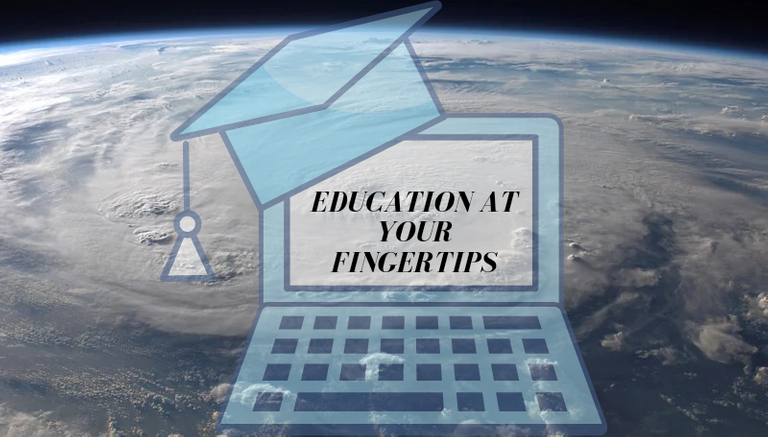 Made using canva
In the present day, we have huge opportunities at our fingertips. Many advances have been made in the field of education that provide us with the ability to learn in various ways. With the help of the internet, we can find information on almost any topic that interests us.
You can learn Chinese or Spanish without going to China or Spain. Just as I downloaded Duolingo some days ago to learn a new language, having chosen Chinese for no special reason I now know the sound hao.*trust me, language learning is one opportunity that's yet to be explored and all it takes are practice, repetition and commitment.
The growth of web 3 technology has made it possible to learn and educate yourself about cryptocurrency if you join the Leofinance community on Hive Blockchain today.

Effect Of Self-Education
it is important to note that self-education has many positive effects on our physical and mental health.
self-education can improve your memory, cognitive skills, and creativity.
it has been shown to help you to develop resilience in the face of adversity. As a result, self-education is something that everyone should seriously consider.
Take a look at the crypto space, we get dirt thrown at us every day, but with the knowledge of "what purpose cryptocurrency serves", we neglected their facts and figures to focus on building our positions.

Conclusion
Educating ourselves should not be that hard. It is something that we can do daily. By reading, researching, and learning on our own, we can develop skills that will benefit us both mentally and physically, self-education can help us to overcome obstacles and build strong relationships. So, why not give it a try today?
Thanks For Taking Your Precious Time To Read
Posted Using LeoFinance Beta