Hi Everybody,
Here is MALIK UZAIR a citizen of Pakistan. I'm another part in this community. I'm an adoring, mindful and great audience to other people. I have come to think about this Leo finance community through my companion. I'm much passionate about this community and I think I'm a lucky boy who will work locally with persevering.
One of the extraordinary things that makes me unique in relation to others is that "when I intend to do somethings, I simply need to do it". furthermore, I generally imagine that "I can do it".
I'm a business student and currently studying in a Pakistan's highest-level institute "Namal institute Mianwali" with a big dream of "Namal Knowledge City" by prime minister Imran Khan which will be in future like Oxford University.
As a business student I'm much interested in technology like IoT, block chain, artificial intelligence, technology in agribusiness and especially use of technology in business. I am doing research in Agribusiness technology. And I want to introduce something new and useful in this field.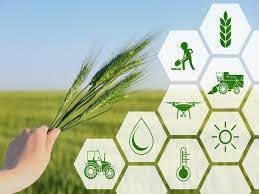 As a resident of namal, I want to make use of technology in agriculture useful in my area which is suitable for almost all types of crops and which is source in increasing the yield.
I generally look for sources that help me in accomplishing my objectives by expanding my insight in my field, and Leo finance is the best hotspot for me, in light of the fact that there are a ton of chances for me to learn new things. I'm ready to share the information that I have.
I'm very happy to join this community, I will try to contribute to this community the best way I can.
So as a new member I need help to you all. I'm looking for good response.
Special regards to @arslan.leo who introduce me to hives.
Posted Using LeoFinance Beta