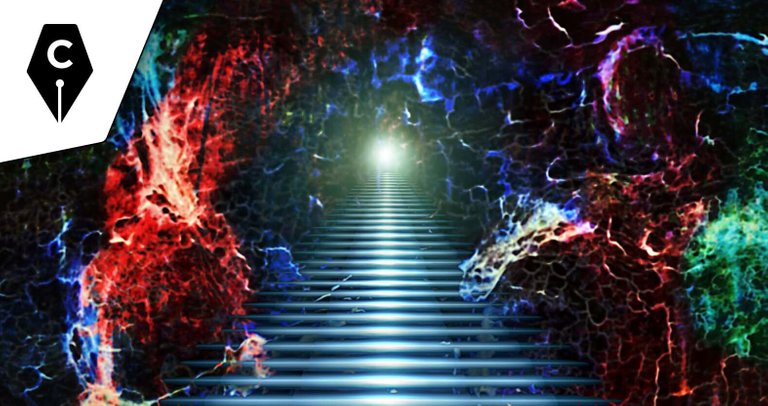 It's possible that my beginnings were similar to others with the introduction to bitcoin way back when we don't even want to think about because of those precious satoshi's that many have lost since. But like many I had also mostly forgotten about bitcoin, in the sense that everyone I knew who also knew about it had also stopped doing anything with it. To be honest, I had never really heard much about Bitcoin again, even through the whole 2017 run when things were a bit more wild west style. Even moreso, I hadn't heard of any other cryptocurrencies either until maybe mid 2019 when one of my customers said he needed to go sell a few thousand in crypto to pay for everything. With him mentioning cryptocurrencies I immediately correlated bitcoin and asked what he did with it, in which he told me that he actually buys other kinds of coins that are much cheaper and make him a lot more money. So as the start of my story has been quite slow I will move it along and say that I began to kind of look into crypto stuff towards the end of 2019.
Getting Started
We will take a quick trip to when things actually get started as I had figured out what I needed to do with all this information I had acquired about all things crypto. Starting 2020 I started searching for ways to earn some extra money that I could eventually use to invest in bitcoin or something else as I still wasn't sure at the time. I had found several survey sites and so when I had some spare time or was just bored I would take surveys and earn anywhere from $0.10 to about $1.50 as an average max per survey. Well we had just moved from montana to oregon and I was transferring universities and we were paying for 2 rentals so unfortunately all that money I intended to use for my entry was used for something I actually needed. I finally moved to Oregon in June of 2020 and continued my survey mission, but at this point I was using it for beer money as I had lost my original plan somewhere in my mind. Eventually it was meant to happen because I came across a platform that allowed me to take surveys directly for satoshi's and this way I couldn't use it for beer money either, I thought it was perfect although it paid far less.
Maybe one month into taking surveys and earning satoshi's and doing a few coinbase earn opportunities I landed myself in the hospital with a ruptured appendix that was far worse than it would have been if I had gone in 2 days earlier. Either way this forced me to be bed ridden for a few months in which I took the time to deep dive into the cryptosphere's rabbit hole while trying to earn as much as possible. I eventually stumbled upon a couple places where people could write their own articles and publish them and it was very crypto/blockchain centric so I found it as the perfect opportunity to share my journey with everyone. This is where I have met many individuals that have been extremely helpful with my journey.
Technical Analysis
The first of those being the individual who took 3 months to teach me technical analysis and how to trade futures and with up to 10x leverage. Eventually I began trading mostly on my own with some of his input but while trading on my own I was able to land myself several +200% trades and one very memorable trade which landed me nearly 100% based solely on my own technical analysis. Up to this point I was merely trading after running the analysis by him before just to make sure I was doing everything right but that one was all on my own and he didn't see my analysis until I wrote it up for him afterwards. I continued trading for a few months before the shit really hit the fan with the pandemic and was forced to take out my portfolio which had increased from the roughly $100 I started with and I had built it up to around $2,000.
Writing
It wasn't until May 2020 that I began writing to both share my journey and, at the time to help keep a log of my progress. As I began figuring out my writing style and more projects that interested me I began writing more about what I found interesting and less about what I was doing with my trading. I had always been good at writing for my college courses, for research papers, for marketing and sales and so this seemed to be just natural for me other than formatting and formalities for a different reader base. If you have ever read my articles you can probably assume that I enjoy the technicals behind a project and the mission they have in comparison with similar projects that have been around longer. I really enjoy the strive for change and improvement while maintaining the best quality they can with the support they have. To be entirely honest I do prefer writing about smaller projects because I do believe in them and I do feel that they deserve more exposure even if it is the very miniscule amount of individuals that follow me. Amazingly, not long after I started writing I happened to meet who I consider a best friend now, @ThomasWolf and he's literally done nothing but help me. I would not be in the position I am writing for this great project about other great projects if it wasn't for him so I am dedicating this article to him!
Thank you for taking the time to read my article I greatly appreciate all of your support!
~ Trever Russell
DISCLAIMER:
I am not a certified financial, tax, or legal advisor, analyst, or planner. The above information should not be considered advice but as an opinion intended to share information and ideas for entertainment and independent research purposes. Cryptowriter and its writers are not responsible for any losses or damages incurred as a result of misinterpreting personal opinions for professional advice.



This post is published for Cryptowriter and originally published on Voice.
Follow Me
👉 Publish0x - Twitter - Voice
Follow Our Socials
👉 Twitter - Telegram - Instagram
100% Completely Passive income
HoneyGain ~ Get paid for your unused internet, Install & Earn, New login bonus and BTC Payment option!
Direct Deposit Projects
PipeFlare TOP EARNER Earn Free ZEC, DOGE, & FLARE, Earn for playing games, Monthly Airdrops soon!
HORIZEN Earn ZEN daily, Play BLOX JUMP to earn more.
Favorite For Dividends
BETFURY Earn sats every 20 minutes, mine BFG, get passive income daily.
Earning Websites
Cointiply Hourly BTC Faucet, High Paying Offers, Hodl to Earn Interest!
MoreMoney Hourly BTC Faucet, numerous offers, Withdraw BTC or TRX.
Posted Using LeoFinance Beta