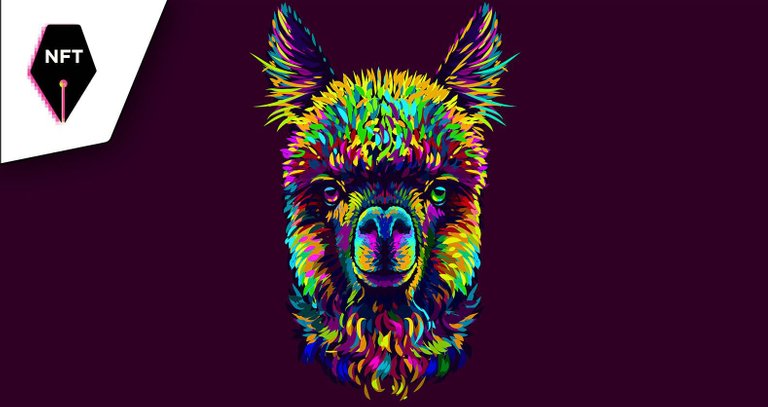 The idea of yield farming is still somewhat new, but yield farming with NFTs has become a more recent attraction from DEGO finance to Alpaca.City. The most unique thing about farming on Alpaca.city is that you actually breed two digital NFT Alpacas in order to get a more "powerful" Alpaca that earns you more of the native token ALPA. But they didn't just stop with breeding Alpacas they gave them numerous traits and made 12 traits to make each one unique and it is the determinant factor of the specific power to mine the ALPA token. These traits also make a very important part in the breeding aspect of the alpacas, as well as generation as this can be quite complicated I will break everything down.
As there is certainly an incredible amount of competition in the DeFi space one that is not very common is a project which has successfully gamified the concept by "Alpaca Breeding" farming Alpaca NFTs as well as the ALPA farming. As they each have 12 traits, 10 of which are known you able to know which traits are more desirable than others because they increase your farming power in your squad. Obviously the goal of this is to compete to have to most powerful squad (which you can have up to 30 Alpaca at a time), which will give you the highest rewards paid out in ALPA to help you continue to breed more. Another incentive for continued breeding is that each month the ALPA rewards are cut in half and 90% of the ALPA breeding fees are burned each time anyone breeds their Alpacas. This constant downward pressure on the ALPA token has recently made it a deflationary token! The best thing about it being deflationationary and earning with NFTs is that the token you are earning will only lose value when the value of the Alpaca NFT on the market doesn't exist.
While the actual process of breeding a new alpaca NFT is quite simple the traits that your new alpaca will have is a bit more difficult to understand. This is something that makes a big difference as each of the 10 traits can have a power level of up to 15 which gives it a higher chance of passing on. However, from my understanding there is still a 1 in 4 chance that a trait will be replaced with a lower power trait, luckily lower power traits have an even lower chance of passing on to a higher generation. To further complicate things of the 1 in 4 chance to pass on a high level trait, the other 3 are entirely unknown and may not be a trait of either parent. Another thing to take note of is that the total power from all 10 known and 2 unknown traits is that it gets multiplied by that alpacas generation giving it more power.
Now there are several things that you can do once you have some alpaca's in your squad farming the ALPA token. You have the ability to use this token and stake it to earn WOOL token which can be used to purchase rare alpaca NFTs from time to time. You can create an ALPA/BNB LP, use one of your NFTs as a "farmer" and provide liquidity in the pool to earn some ALPA. However, what I have found to be most useful is to simply collect enough ALPA to breed (you can definitely stake to earn wool or in LP pool as you wait) but it is from my experience that breeding is the most rewarding. It earns the most ALPA, however it's distribution is also reduced by 50% each month whereas the LP pool is something that might be worth contributing to in the future if breeding is not enough to keep up with the halvings.
To be completely honest I had no idea how complicated the genes and how they are attributed to new alpacas based on various unknown factors. So I have only recently been trying to breed new NFTs that guarantee higher power than either parent but I have only succeeded one in four times as of now. If you would like to join in on the gamified alpaca breeding you are more than welcome to use my link, or you can just join through bsc.alpaca.city.
Thanks for taking the time to read about this interesting project! Let me know if you have any questions or comments!
~Trever Russell
DISCLAIMER:
I am not a certified financial, tax, or legal advisor, analyst, or planner. The above information should not be considered advice but as an opinion intended to share information and ideas for entertainment and independent research purposes. Cryptowriter and its writers are not responsible for any losses or damages incurred as a result of misinterpreting personal opinions for professional advice.



This post is published for Cryptowriter and originally published on Voice.
Follow Me
👉 Publish0x - Twitter - Voice
Follow Our Socials
👉 Twitter - Telegram - Instagram
100% Completely Passive income
HoneyGain ~ Get paid for your unused internet, Install & Earn, New login bonus and BTC Payment option!
Direct Deposit Projects
PipeFlare TOP EARNER Earn Free ZEC, DOGE, & FLARE, Earn for playing games, Monthly Airdrops soon!
HORIZEN Earn ZEN daily, Play BLOX JUMP to earn more.
Favorite For Dividends
BETFURY Earn sats every 20 minutes, mine BFG, get passive income daily.
Earning Websites
Cointiply Hourly BTC Faucet, High Paying Offers, Hodl to Earn Interest!
MoreMoney Hourly BTC Faucet, numerous offers, Withdraw BTC or TRX.
Posted Using LeoFinance Beta