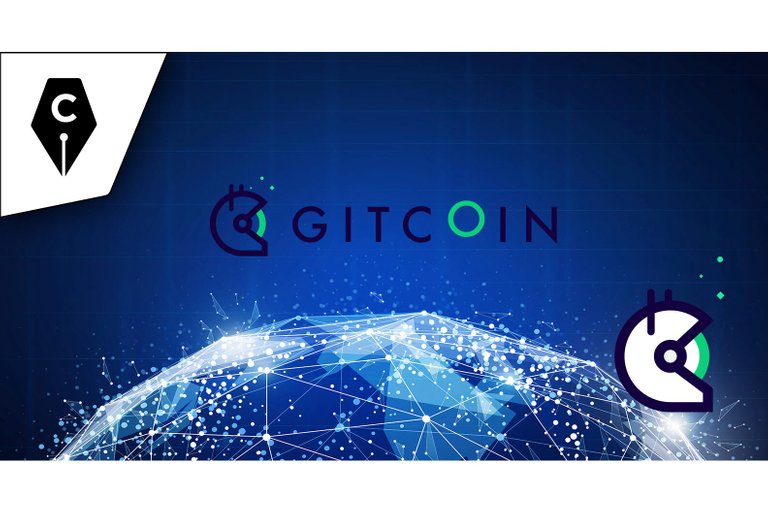 Have you ever thought about the philanthropy of the ultra rich and wondered why they typically only donate to what they believe is important? Well Gitcoin grants is a program that is funded by the crypto community and is used without bias to help improve the open source blockchain technology. Whether you are a developer or are merely interested in helping fund a new project you think has great potential Gitcoin is the ultimate community funding program. Although Gitcoin is not strictly a grant program they certainly have a great range of offerings such as learning more about web3.0 in their 8 week program, project hackathons, bounty programs, and basic quests to learn and earn.
"The MathematiQuotecally Optimal Way to Democratically Fund Public Goods"
~ Glen Weyl
Gitcoin utilizes a mechanism by which they eliminate bias and distribute the funds to all projects proportional to the number of donations rather than by the amount of a single donation to a project. This mechanism is known a Quadratic Funding and is an excellent way to fund the development of open source technology, the way this funding mechanism works is best stated directly from Gitcoin.
"Quadratic Funding measures the number of contributors to your grants rather than the size of their contributions. This means that grants that are widely supported receive WAY more matching funds. Sometimes, this means a $1 contribution can create $300+ in matching (but only if the grant is widely democratically supported)."
~ Gitcoin
As you can see from their statement, this funding method is excellent for both large and small projects and can supply over $300 for every $1 in donation depending on the support it's received. This specifically can be really great for projects that have a lot of support but from individuals only able to donate small amounts. Plus, what better way to support decentralized open source projects then a fully decentralized and open source method of distributing and reallocating large donations?
Since its inception is January of 2019 Gitcoin grants program has distributed roughly $4.8 million to the community for the improvement of open source public goods. Throughout 2020 the program has helped to match over $1 million in donations to the community (Pre-scheduled throughout the year). While the grant program helps raise funds for open source projects, the program also connects the projects with the community that is supporting them. Connecting the project to the community allows them to receive feedback by the very same people who helped make the project possible and make adjustments based on the feedback. The program can also be seen as a marketing gateway similar to that of airdrops, in that publicly listing the project to receive funding help opens a new avenue of possible community members and supporters. However, airdrops fall short because of the fact that they are merely a form of word of mouth marketing for new projects where Gitcoin actually encourages supporters to contribute more to the projects.
Although I have only focused on the benefits Gitcoin has for open source technology I absolutely see this as an opportunity to discover new projects. This is a really great thing for people interested in helping specific projects and all projects while having the opportunity to get early access to some that have yet to launch and have huge potential. New projects that are typically unconventional are certainly the ones I like to look into and it is absolutely a great benefit to get early access especially with farming style DeFi projects. For example, when I first heard about DEGO finance they were doing a utility NFT airdrop and because I was part of this I also received a NFT when they expanded to Binance Smart chain. While the project is still small in terms of market cap they are trying to do great things in the community and I am surely a long term supporter of the project. Because of the benefits I have received by discovering DEGO early I have been on a constant lookout for other projects that are looking to launch with unique uses and purposes.
If you have any questions or suggestions for me, please do not hesitate to ask in the comments!
~ Trever Russell
---
Cryptowriter is now conducting podcasts which can be found on PocketCasts, Youtube, Spotify, Anchor, and more to come.
DISCLAIMER
I am not a certified financial, tax, or legal advisor, analyst, or planner. The above information should not be considered advice but as an opinion intended to share information and ideas for entertainment and independent research purposes. Cryptowriter and its writers are not responsible for any losses or damages incurred as a result of misinterpreting personal opinions for professional advice.
If you enjoyed this content, feel free to use our 🔥exclusive Voice sign up page🔥 to skip the queue and gain full access to our Cryptowriter community.



Follow Me
👉 Publish0x - Twitter - Voice
Follow Our Socials
👉 Twitter - Telegram - Instagram
This post is published for Cryptowriter and originally published on Voice.
#1 Completely Passive Earner
HoneyGain ~ Get paid for your unused internet, Install & Earn, New login bonus and BTC Payment option!
Direct Deposit Daily Faucets
PipeFlare TOP EARNER Earn Free ZEC, DOGE, & FLARE, Earn for playing games, Monthly Airdrops soon!
HORIZEN Earn ZEN daily, Play BLOX JUMP to earn more.
Passive Earners
BETFURY Earn sats every 20 minutes, mine BFG, get passive income daily.
Earning Websites
Cointiply Hourly BTC Faucet, High Paying Offers, Hodl to Earn Interest!
MoreMoney Hourly BTC Faucet, numerous offers, Withdraw BTC or TRX.
Posted Using LeoFinance Beta