Join the fun
Hey everyone, hope you're having a good day.
Apparently I became a Lander exactly two weeks ago, and I have to admit that I have had a good time on the platform so far. I have already gathered 148 followers with little effort, and my mission rewards are looking sweet considering that I didn't have to spend much time to get them.
As you can understand, this is a side-hustle I am not willing to give up any time soon.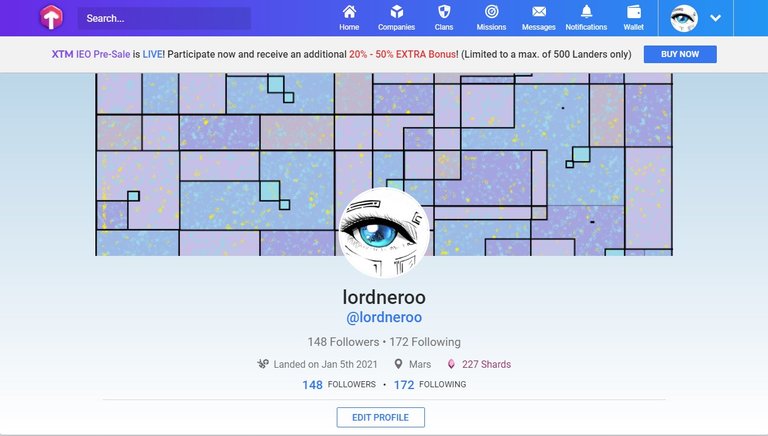 ---
Here I am
As you can see, I joined on on January 5th 2021, and I've managed to gather 227 shards this far.
Already holding 447 + 68.10 XTM and need 203 more to unlock my mission rewards and whatever I please with them. I believe it will take less than two weeks to reach the threshold, and I plan to stick around and keep doing what I do: basically promoting my read.cash and leofinance publications over there.
Basically I am generating a bit more traffic for my publications, gathering more followers and affiliates and making more free crypto in the process. Sweet.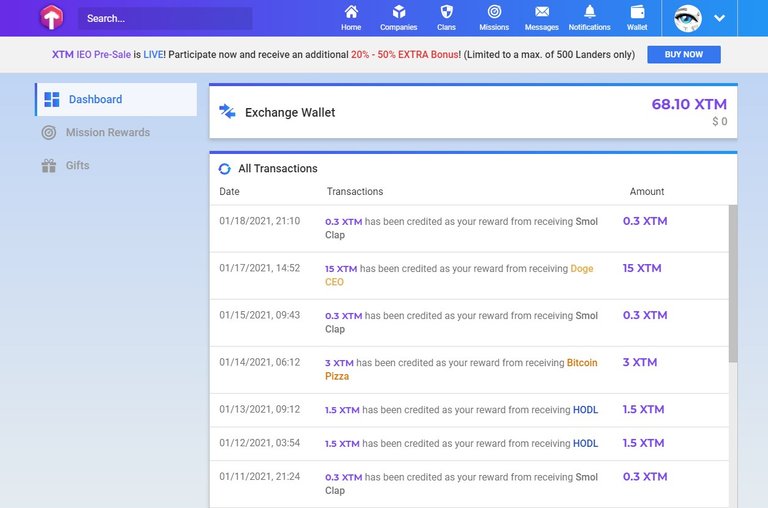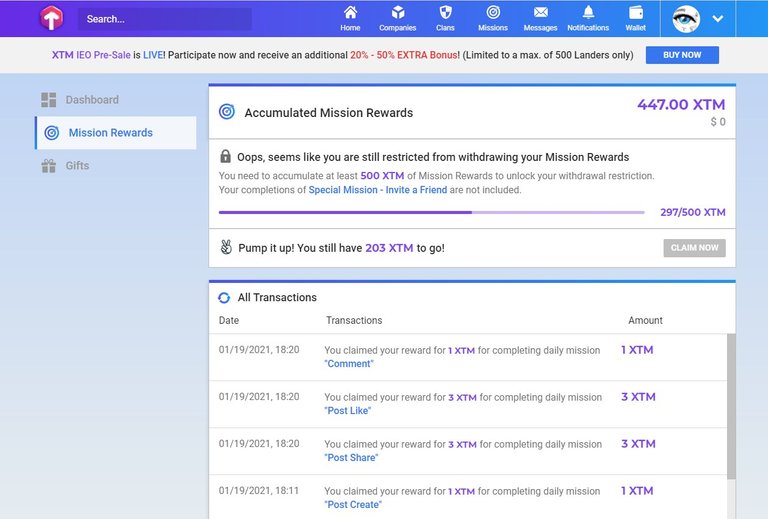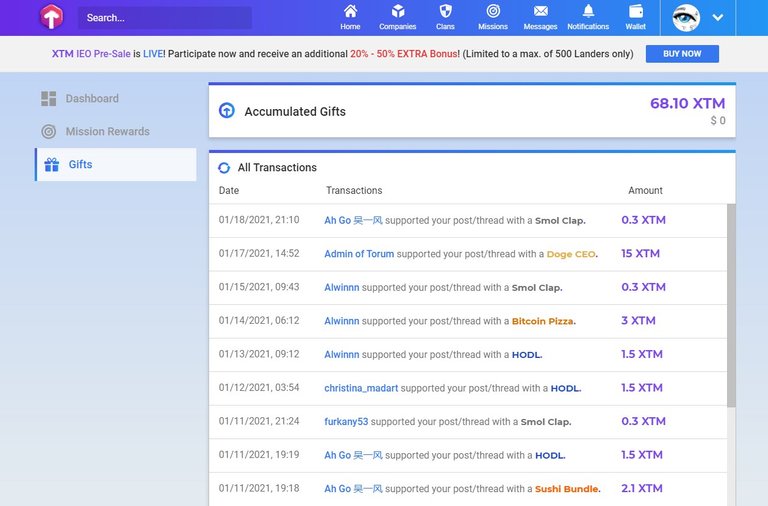 ---
So far so good
In the screenshots above you can see the current situation regarding my mission rewards, gifts received by random users who liked my work, and overall progress related to the 500 XTM threshold I have to reach on order to unlock those tokens.
It has all been easier than I thought so far, and I've met several generous, like-minded individuals who support my work and motivate me to keep contributing to the network.
I have also followed interesting authors who blog about the cryptocurrency industry and share their insights into the cryptosphere in the form of longer contributions known as threads.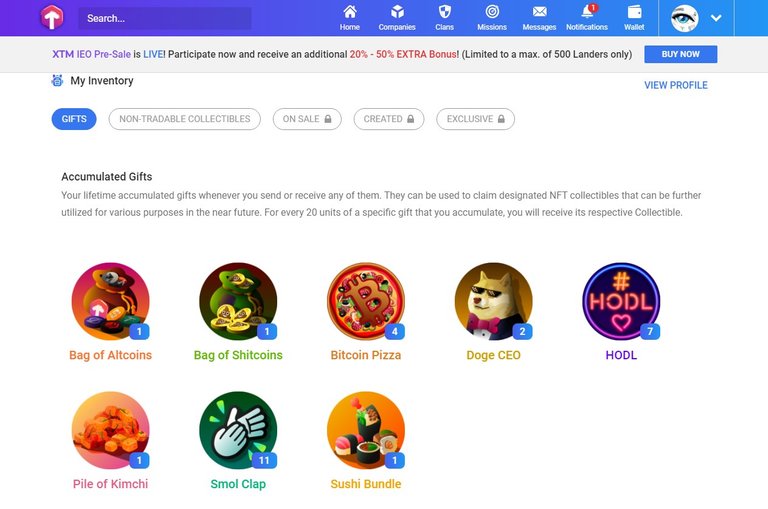 ---
My trophies
As I like to call them.
Here you can see my inventory containing gifts I have received for my posts on Torum so far. It's just pennies, but it feels good to know I made a few people want to hit the gift button and send those my way. It is much appreciated, Landers!
Those gifts basically translate into XTM tokens in my exchange wallet, which means that those tokens are immediately available. I plan to give out some of those to people who actively contribute to the Torum network.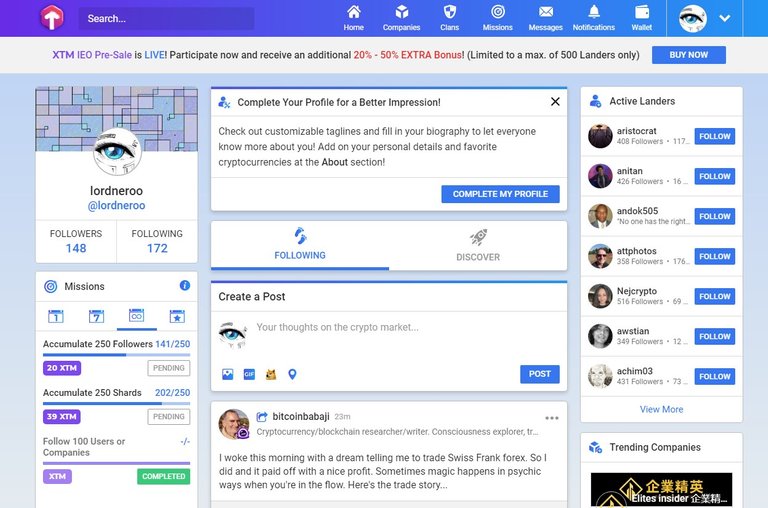 Looking nice
Here you can have a glimpse of my homepage on Torum.
As you can see, the UI looks nice and is relatively easy to use. All the information is there and you don't have to navigate through the website looking for answers, as the developers took a quite simplistic approach. Simple is good if you ask me.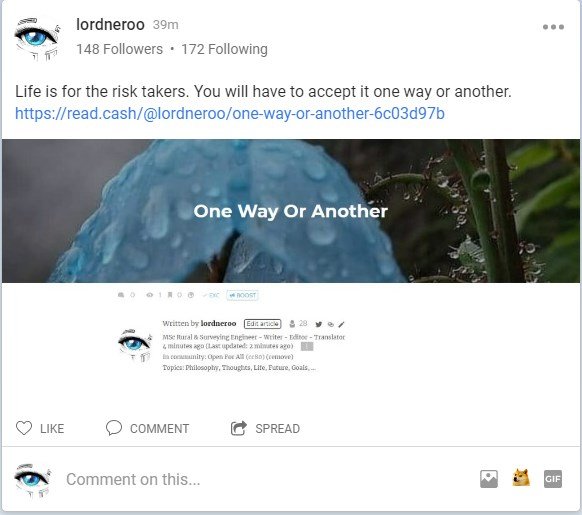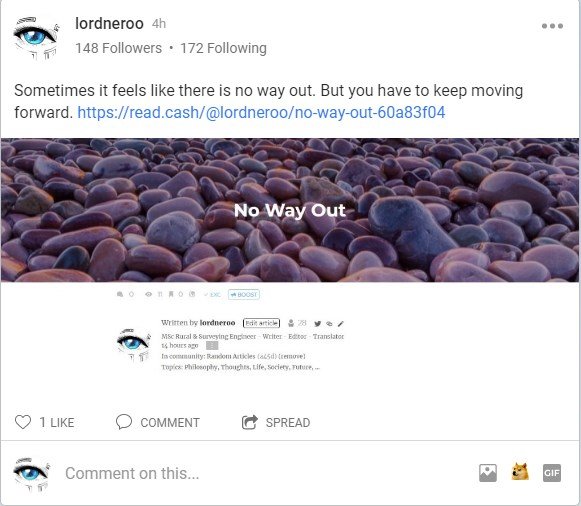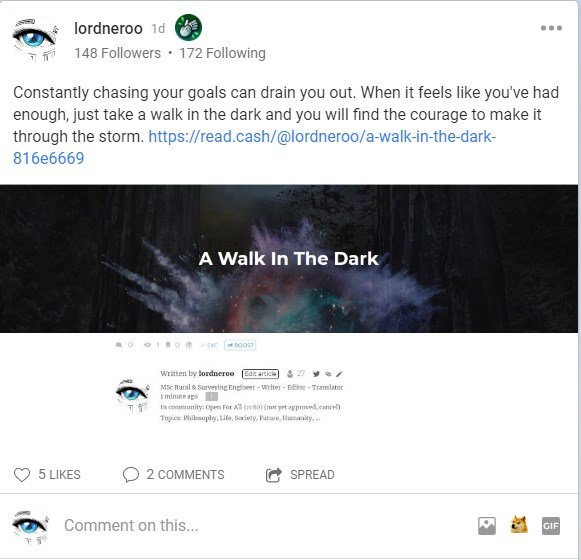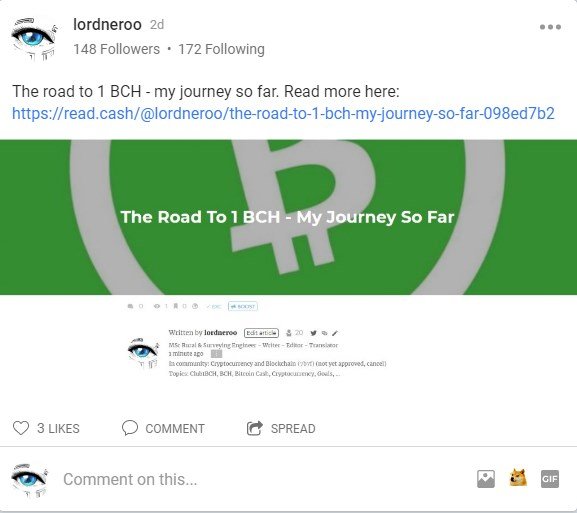 ---
Making some noise
And advertising my work in the process.
Here you can see me promoting my publications on read.cash, which by the way is becoming one of my favourite venues not only for cryptocurrency-oriented material, but also for content related to general blogging topics.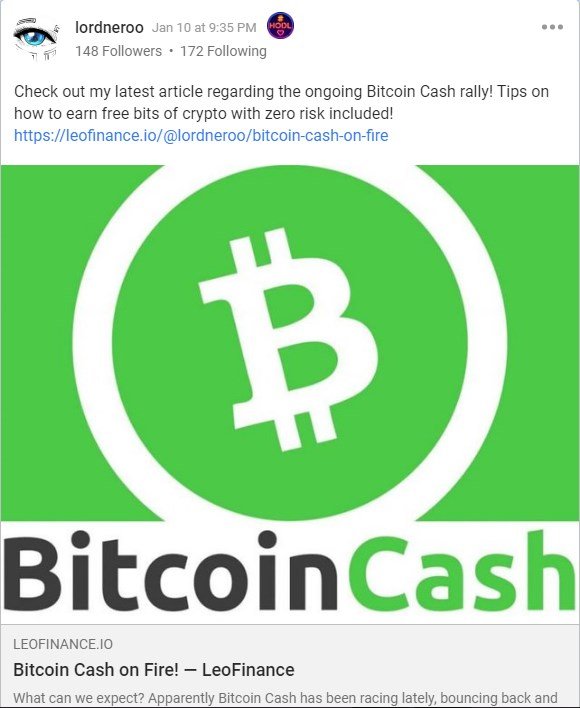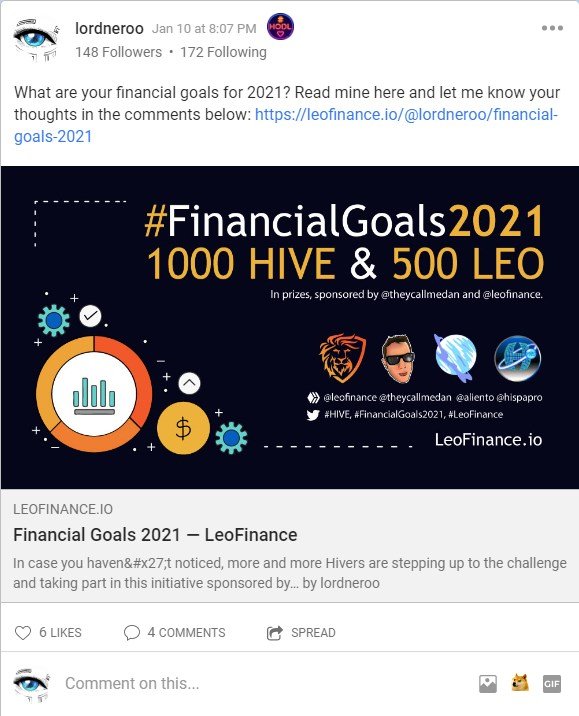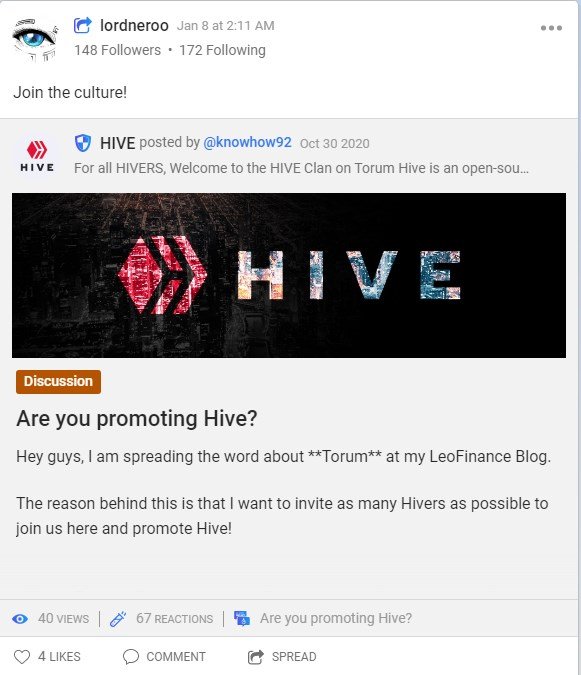 ---
Promoting LEO and HIVE too
Along with many other HIVE/LEO authors I won't mention in this post, but those of you reading this know who you are. Keep up the good work.
Lately we have taken the promo game to the next level, making noise about HIVE and LEO virtually everywhere on the web, from Twitter to Torum, Publish0x, noise.cash and read.cash. Who knows what's the next platform we will infect with the HIVE/LEO virus. We will see!
---
---
Thank you for your attention.
Alright guys, that's it for now. I sincerely hope you learned something new today.
Just my two cents. This is by no means financial advice. Just sharing my personal views and experiences. Please do not take my word for your investment choices, and always do your own research.
Stay safe and have a good one,
@lordneroo
---
Image Sources: 1, 2, 3, 4, 5, 6, 7, 8, 9, 10, 11, 12, 13
---
---
Best Faucets to Earn BTC with Zero Risk (Affiliate Links):
Best Exchanges to trade Crypto (Affiliate Links):
Best Platforms to Earn Crypto for your Content (Affiliate Links):
Connect with me Here:
Posted Using LeoFinance Beta