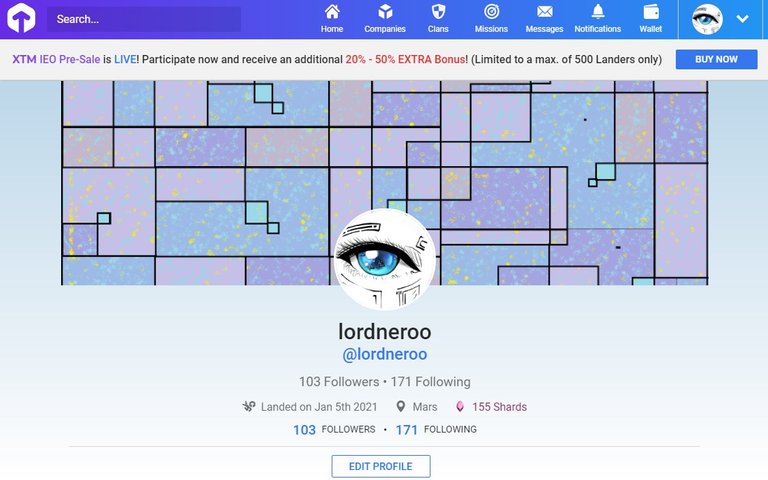 ---
All About Microblogging
So I recently joined Torum and I have to admit that the place looks very interesting. Apparently it is mainly a microblogging platform, but also offers the ability to join various clans and submit longer contributions. After being informed by the likes of @katerinaramm and @knowhow92, I had to create an account and give it a try.
The UI looks nice and is very easy to use, and the platform incentivizes users to engage and remain active with daily, weekly, one-time and special missions. By accomplishing missions, users earn XTM rewards which can only be withdrawn after a user has received the minimum amount of 500 XTM.
The platform also allows users to reward other users with tips in XTM, and those rewards in particular are instantly available. So, all it takes to start earning free XTM is to just log in a couple times a day and generate engagement, by sharing micro posts and commenting on those submitted by the people you follow.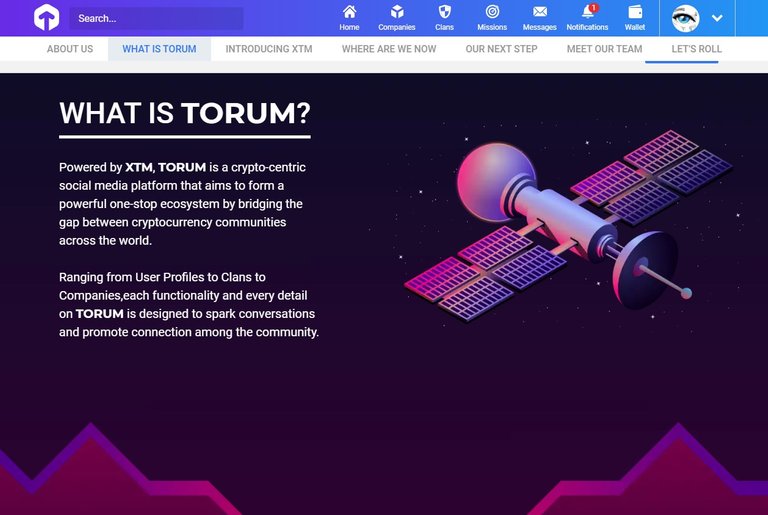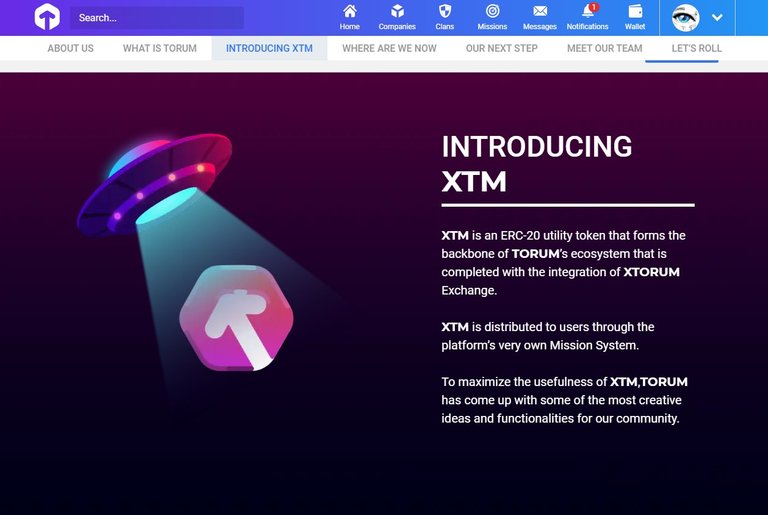 ---
Feels like home
What I like the most about this place is the fact that there is this positive vibe and it's prevalent. People are just talking about stuff they love, be it cryptocurrency related or not, and nobody is stressing over the silly stuff. Also, the fact that you have to like, comment, spread people's work, and post your own in order to unlock your rewards is making it relatively easy to attract attention.
I am on day 4 or something like that, and I have already gathered more than 100 followers with really low effort. I am basically just sharing my Hive/LEO, publish0x and read.cash publications on Torum, and therefore, I earn more tokens for my original content while spreading the word about Hive and LeoFinance in the process. Win-win.
To be frank, there is not much that makes the platform stand out from the crowd at least for now, but I personally like it because it's easy to make some freebies, and I can also gather more followers and referrals without having to spend time on Torum. I would advise you to at least do the same and give it a try; after all, it's totally free.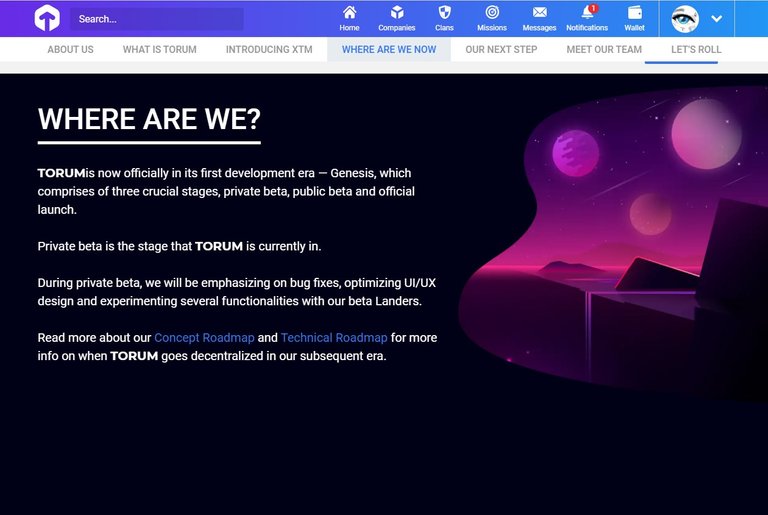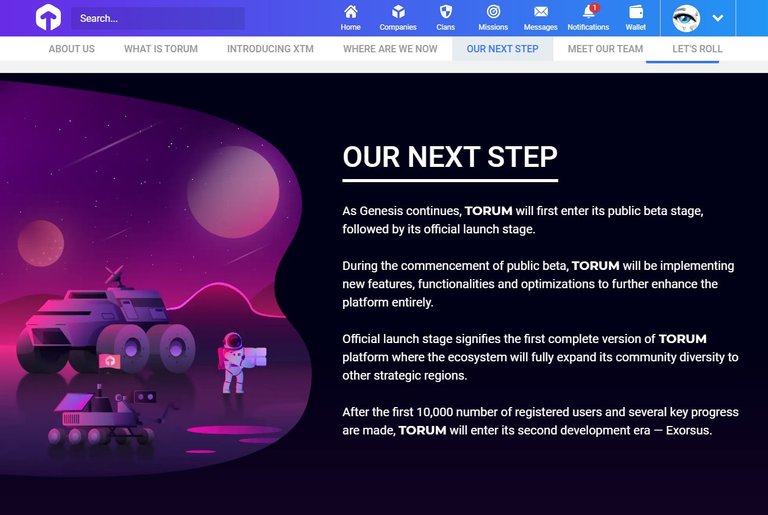 ---
To be fair
I never really had high expectations of the platform when I first joined, but what amazed me was the warm welcome I received. I had members of the development team promoting my account in posts made by the official account of Torum, which helped me a lot. My followers started exploding immediately, and I found somewhere around 70 new followers in less than a couple hours. It felt really good and I thought it was my great content, but then I realized I was just being mentioned by the big guys. Oh well.
I have already received more than 46 XTM in tips as you can see in the image below, but I need 305 more XTM to unlock my accumulated mission rewards. It is worth noting that the XTM IEO Pre-Sale is live, and each token is priced at $0.05. I am not going to invest in the project, but I am definitely going to grab my free XTM. I will have a closer look into the matter once I unlock my accumulated mission rewards, and then I will decide what to do with them.
Okay, let's be honest here, I will probably sell those tokens and use the money to buy some Hive/LEO, as it is the platform I believe in the most, and it's no coincidence that LeoFinance is the place where I get to learn about all those new crypto projects popping up here and there. At least I know that I am repaying them the favour by promoting Torum on LeoFinance. ;)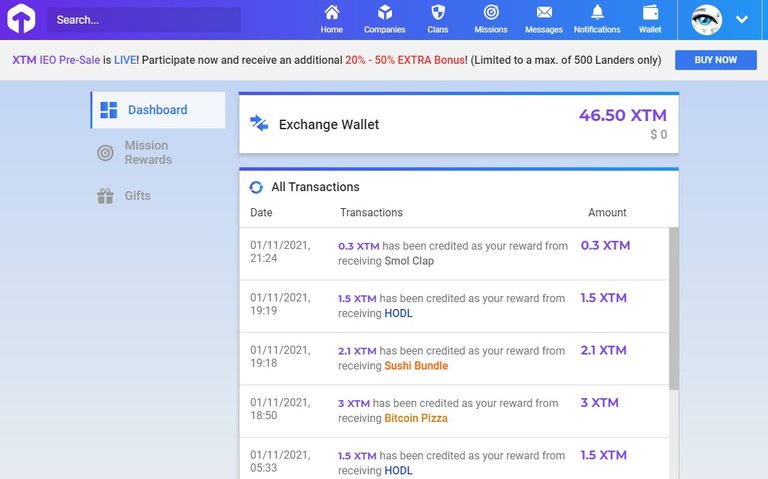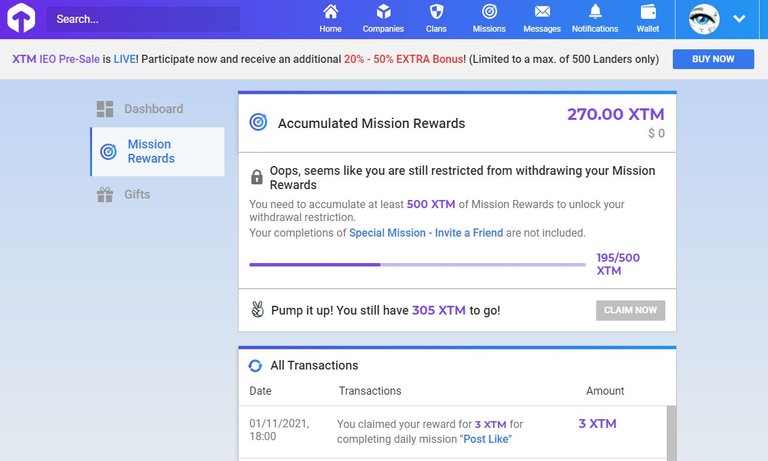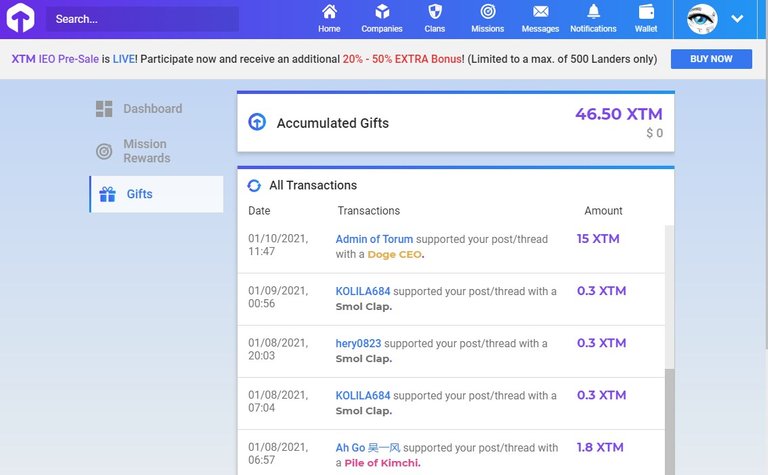 ---
Shilling Hive and LEO and making friends
As I mentioned, this was my ultimate goal when I decided to join Torum, so it's fair to say that it's been good so far. I manage to get a few link clicks to my LeoFinance posts every day, and I am more than satisfied, especially considering that I have been around for less than a week and I already have met a few amazing, like-minded individuals over there.
I have also convinced people to check out Hive, and who knows, they have probably signed up already. At least this seems to be the most probable scenario given that my LeoFinance posts shared on Torum are well-paid. I would definitely rush to create an account and start contributing had I stumbled upon such generously rewarded publications in places I didn't know existed on the web.
And that is my primary goal for now regarding Torum and my account on it. Networking and grabbing free crypto while raising awareness about Hive and LEO with minimum effort. What a perfect business model I have designed, I can't believe it. :P Just let that sink in: in less than a week, I've already found 3 referrals for my favourite freebitco.in faucet. As sweet as it gets. Thank you Torum.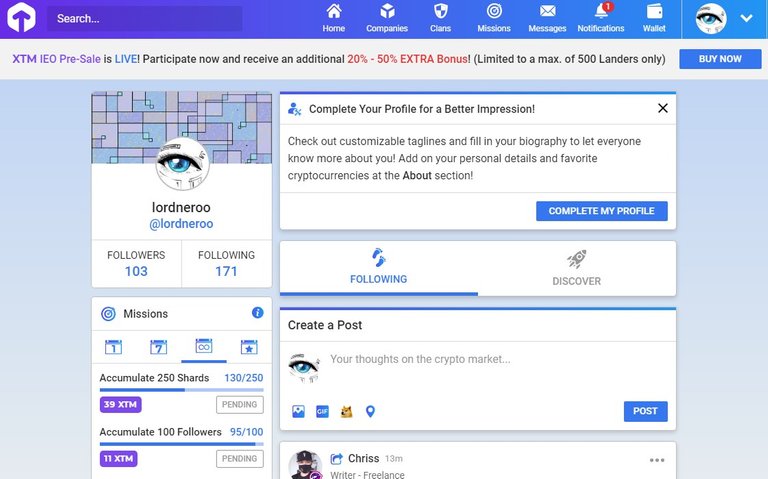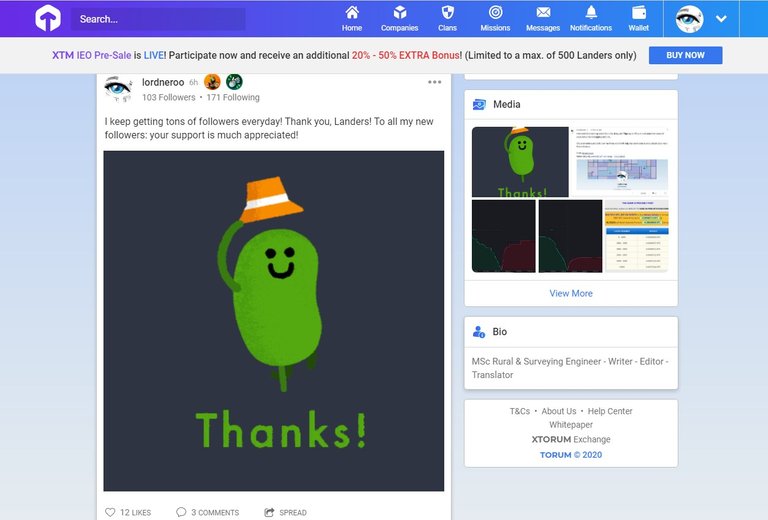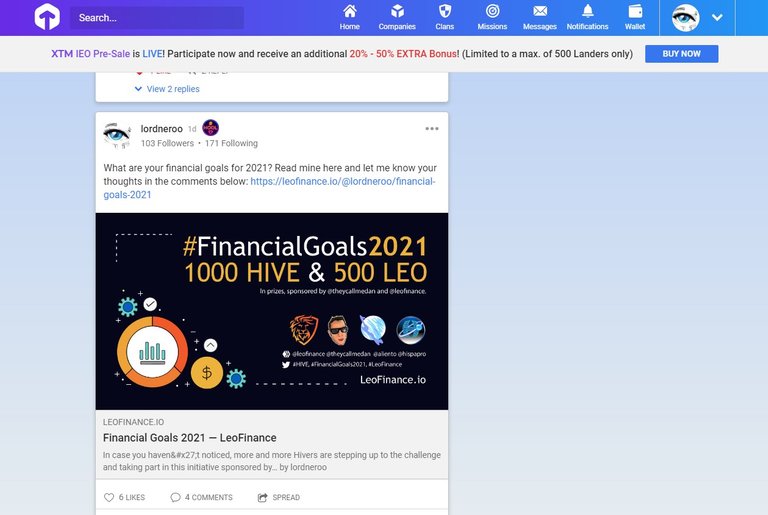 ---
Are you ready to become a Lander?
If I have managed to convince you to give Torum a try, hit my referral link (as you have probably noticed, I like affiliate links) and start earning XTM today. If you do sign up, make sure to follow me so I can find you and help you unlock your XTM rewards faster. I will also help with any questions you may have during your very first hours on the platform.
Take advantage of the opportunity, earn more free cryptocurrency with low effort, and grab the chance to grow your fanbase and spread your original content across the web. Torum is a relatively new project, so sign up now and be one of the early adopters.
Hope to see you there soon!
---
---
Thank you for your attention.
Alright guys, that's it for now. I sincerely hope you learned something new today.
Just my two cents. This is by no means financial advice. Just sharing my personal views and experiences. Please do not take my word for your investment choices, and always do your own research.
Stay safe and have a good one,
@lordneroo
---
Image Sources: 1, 2, 3, 4, 5, 6, 7, 8, 9, 10, 11
---
---
Best Faucets to Earn BTC with Zero Risk (Affiliate Links):
Best Exchanges to trade Crypto (Affiliate Links):
Best Platforms to Earn Crypto for your Content (Affiliate Links):
Connect with me Here:
Posted Using LeoFinance Beta