Programming My Own Trading Chart - Part 3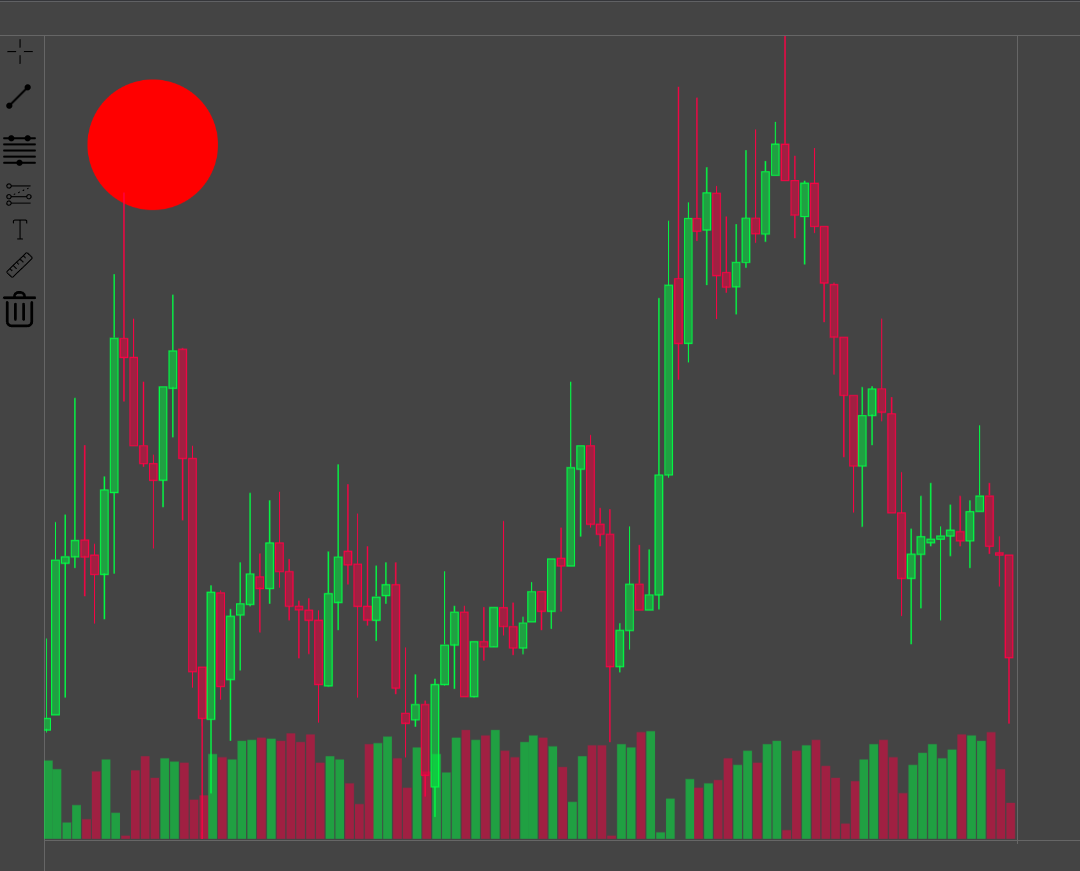 Turn the volume up!
I realised last night I could pick some of the low hanging fruit. The volume graph would very similar code to the candles.
After figuring out a few stupid mistakes because of a tired foggy head, I have it working.
At the moment it is only an on-chart overlay. When I'm ready to attack the off-chart overlays, it will be a trivial step to modify the volume graph to be either on or off chart.
This should then also make it feasible to layer it over another off-chart overlay.
The next step are the time and price axes. Completing these will then enable me to calculate and draw the background grid.
Posted Using LeoFinance Beta
---
---