YOU ARE THE WHAT YOU GET SO GET SOMETHING FACT LOADED AND INTERESTING
when some of us usually getting knowledge about Ethereum we gossips with friends and members that some how Ethereum connected through cryptocurrency. But fact is totally opposite . Ethereum is not the cryptocurrency actually it is the land or a source through which different software being opened and simply we can say that its the advance type of technology. Ethereum is not only forming technology but also some experts and developers use this to discover and create different tools , instruments which is more advance from previously created tools. some developers start creating decentralized technologies.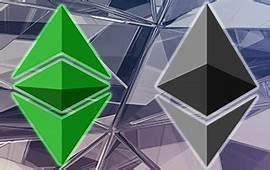 INTELLIGENT USE OF ETHERUM
Now turn of using technology is coming. its started from simple level that nowadays smartphone and laptop, computer has been coming with new types of coding passwords and functions these all are the intelligent use of Ethereum.
The expert in anything was once a beginner
as like as the person technology does work. like one folk is expert in data science its not fact he is expert from first day its true that he was must started from the zero level. as same as the person technologies also working from the zero level. So Ethereum started at 2015 from underlying position but its a mind-blowing technology. Presently Ethereum is highest ranking technology in the market. it is the most famous cryptocurrency in the world as well.
Ethereum classic
I love this stuff- bitcoin, Ethereum, Ethereum classic , blockchain technology and what the future holds.
leadership is the art of giving people a platform for spreading ideas that work.
Ethereum classic actually is computing platform. it is the vast platform because its for public and private respectively. Ethereum classic performing different scripts providing more advanced turning technology. Value token included in ETHC and ETH that can be exchanging with in the cryptocurrency wallet.
DENYING THE TRUTH DOESNT CHANGE THE FACTS.
Now here I am quoting some facts that actually what is the ETH and ETHC how they are related. once before the 2016 ETHC raises and separates the Ethereum blockchains. The separated Ethereum hacked I think most probably in 2016 simply means $50 million taken funds was lost. This outcomes in invalid exchanges of the programmer and fork practice bringing about two transformations that exist simultaneously.so Ethereum name selected for the newly created and Ethereum classic renamed for the previous one.
ETHEREUM USED FOR THE SMART CONTRACTS WHICH OFFERS DECENTRALIZED GOVERNANCE BUT ETHERUM CLASSIC EMERGED AS A RESULT OF HACKING AND SPLITTING VERSION.
Posted Using LeoFinance Beta