hey again.
I just wanted to share something I just discovered. I have been using Brave browser for years. It's a Chrome based browser that's incredibly fast, light, and supports Chrome extensions. You can earn BAT Basic Attention Tokens by opting in to see ads or just enjoy the ad free experience. It even has Tor and crypto wallets built right into the browser. Stop using Chrome and start using Brave. You can thank me later.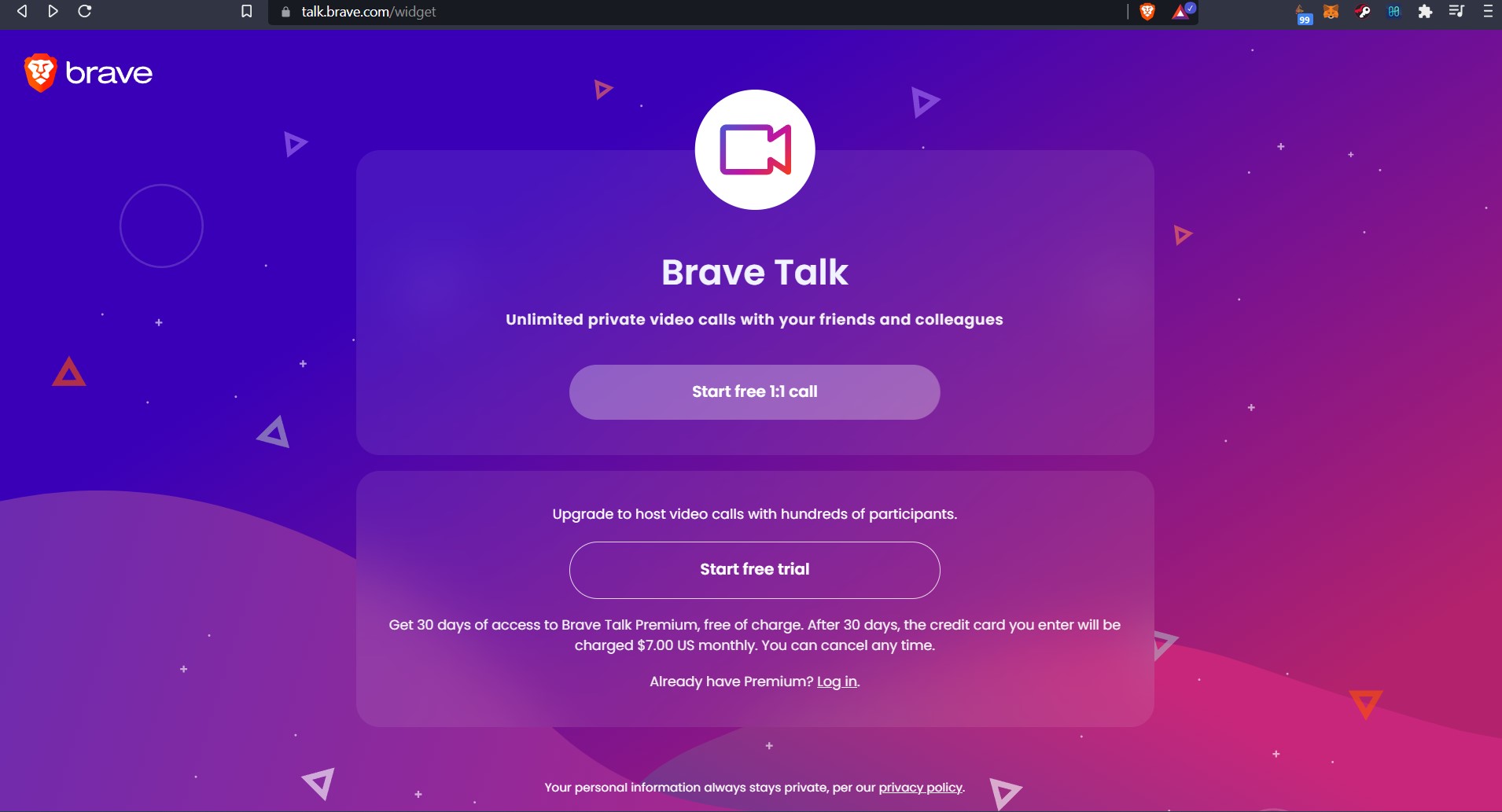 Brave Talk
So I just discovered that they have added Brave Talk straight into the browser. What is it? Well, it's a free encrypted video/audio call service. It's 100% private and you don't even need an account to use it! How fucking cool is that? Move over, Teams and Zoom. Audio and text in the service are not logged or save. Not even who you talk to.

Minimal information is used, and none of it is saved. Not even your IP address. Talk about next level privacy. It supports meetings with hundreds of participants as well if you upgrade to premium. But if you're just calling your friend or family, you wont even need to provide an email address.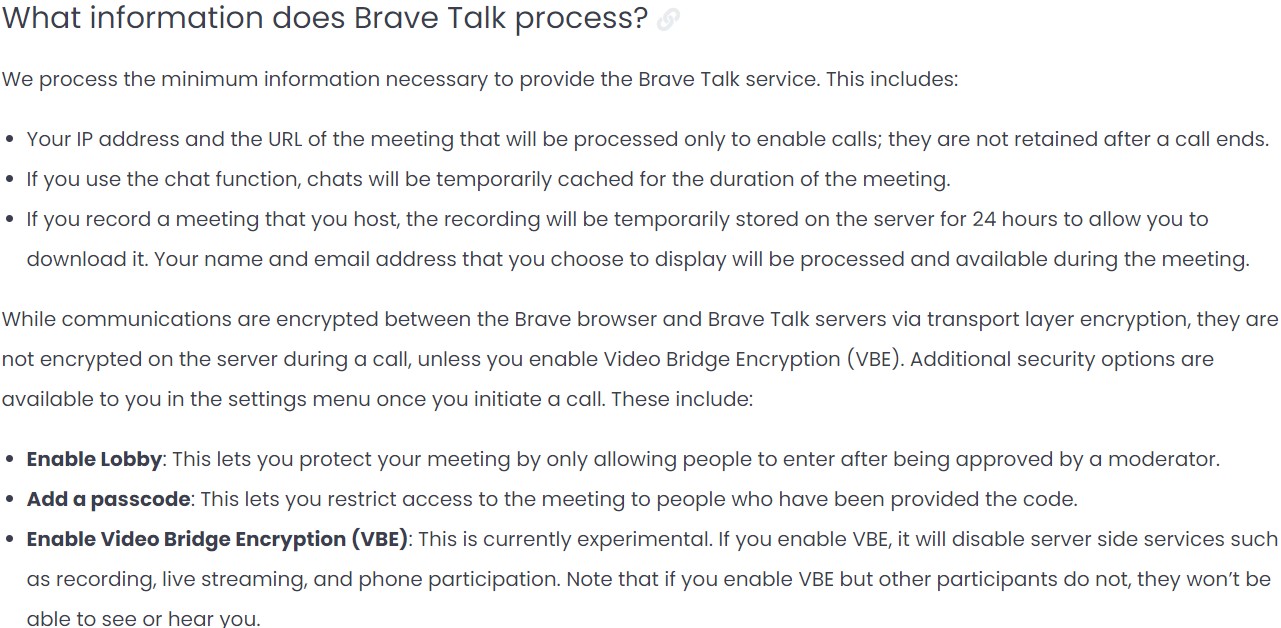 What does it look like?
I got you fam. I did a test call and checked out the interface. It's pretty damn clean. All you do is type whatever you want your display name to be, and select if you want your video, audio on. Invite people to your call by clicking the invite button. Then click join meeting. Literally anyone could use this.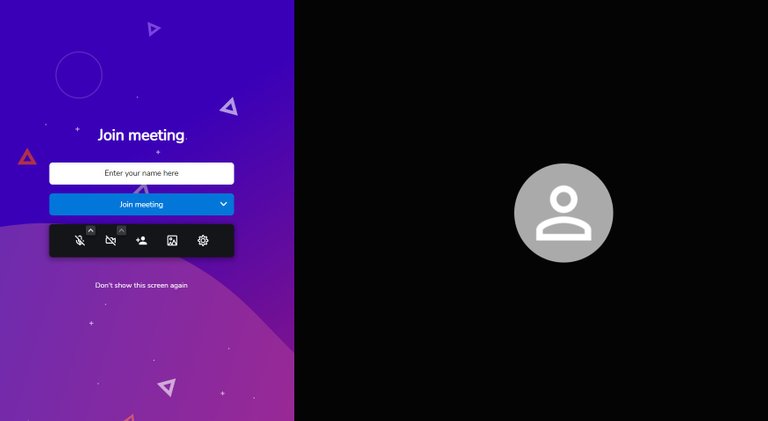 Once you hit join meeting, you are presented with this nice clean interface. It has options for screen sharing, chat, and much more. This is fucking awesome!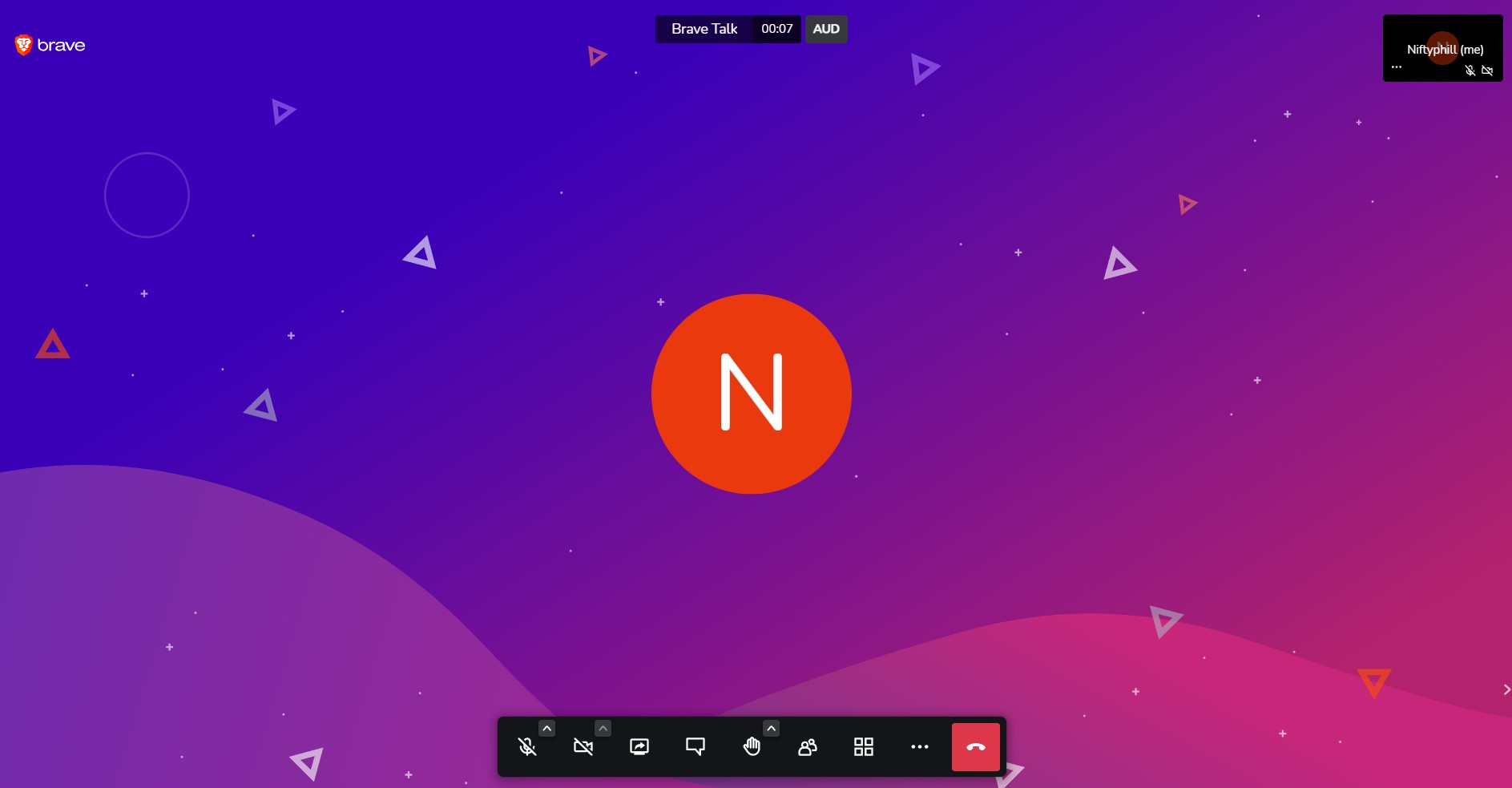 The best part is, if you need the premium version for conference calling, it's only $7 per month. You really can't beat that!
OK, my nyquil is kicking in. Time to get off the internet.
Good night!
Posted Using LeoFinance Beta