frens, if you haven't heard of move2earn yet, it's the latest hype train in crypto.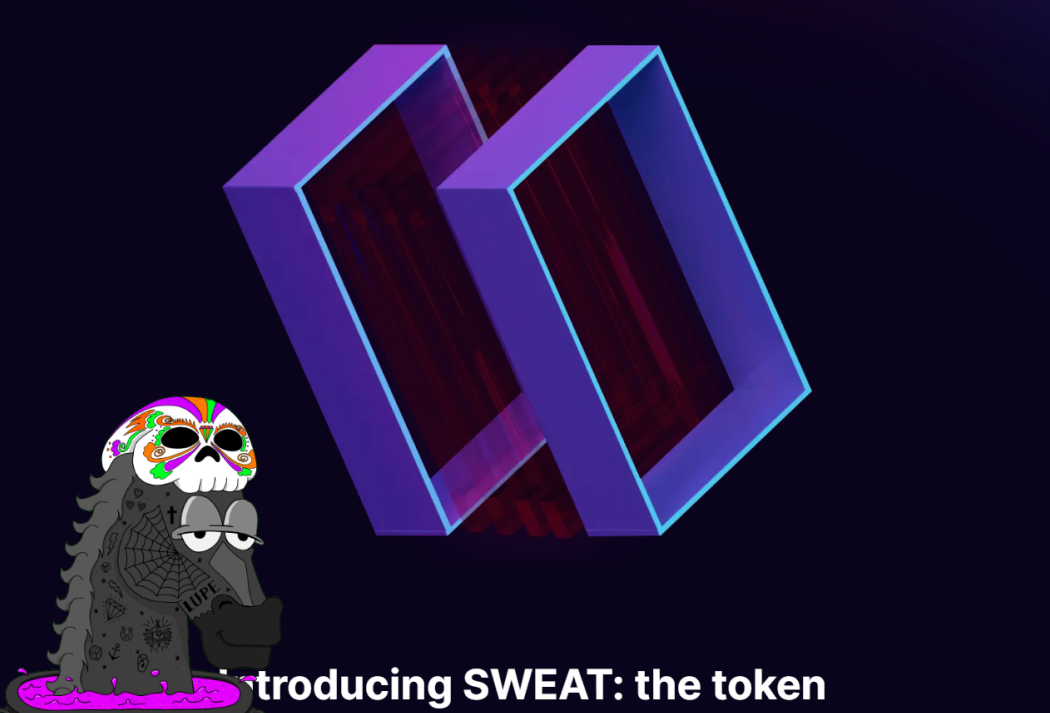 SweatCoin
Move to earn apps are a new thing that has recently gotten a lot of hype. These apps allow you to be rewarded in crypto for your step count. Basically the idea is to reward you for being active, sort of like ActiFit does. I've personally been using SweatCoin for years and earning worthless SWC tokens that could only be spent in their marketplace for really... Not much. I recently read about a project called StepN that allows users to purchase NFT shoes that allow them to earn from steps.
I've heard of a couple other apps like this and they seem to be getting a ton of hype. SweatCoin has been doing this for years. I've literally had it running in the background on my phone for years and been stacking up tokens that are now going to get me an airdrop! SweatCoin is making the move to crypto with the new token that is going to be issued on the NEAR blockchain, SWEAT. This came as a pleasant surprise to me as I've always liked the idea of being rewarded for being active.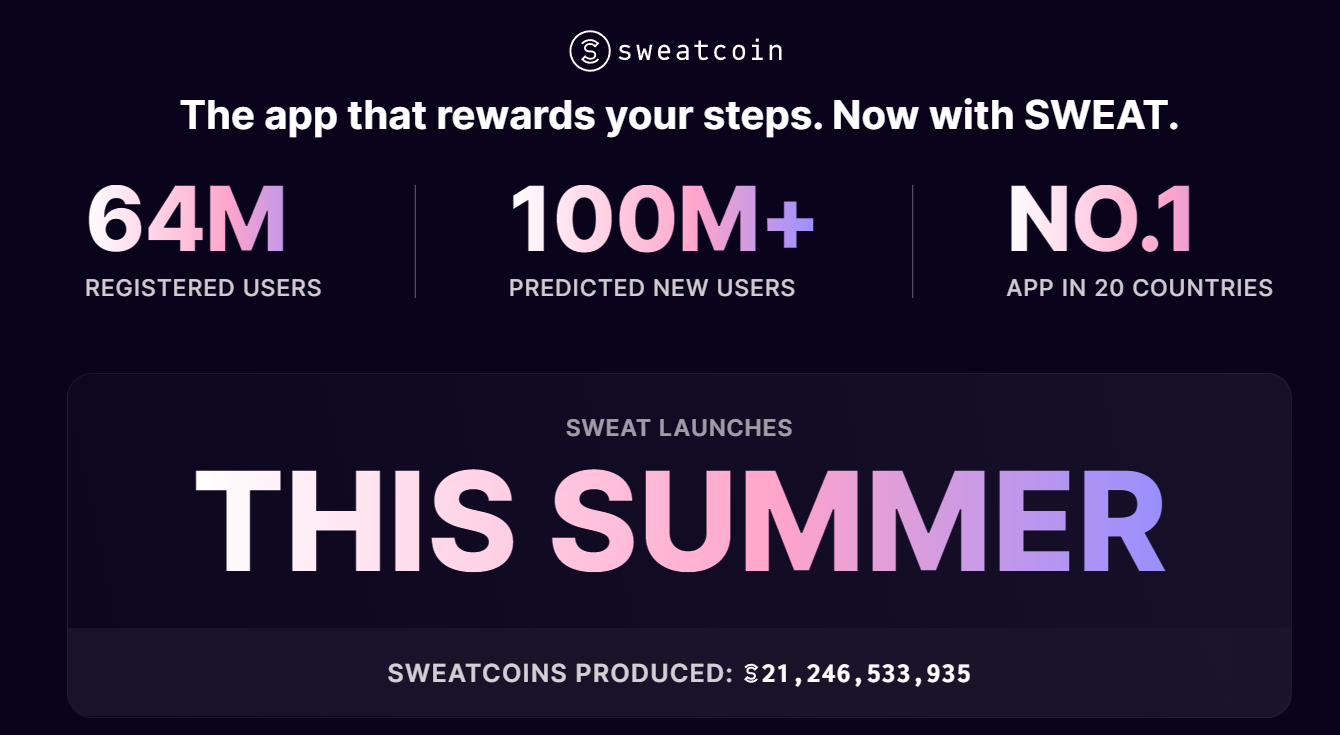 The major difference here is that SweatCoin has been in the game 10x as long as any of these other apps coming out. It has a whopping 64 million users and is the number 1 app in 20 fucking countries! This means that 64 million people are going to be exposed to cryptocurrency whether they have ever used it or not. This is going to make the number 1 app in 20 countries a crypto native earning app. How cool is that?!
Another major difference with SweatCoin is allowing anyone to participate. No investment, no buying an over priced NFT, no bullshit. Just register and start walking. The people that have been using the app thus far are going to be getting a nice airdrop too!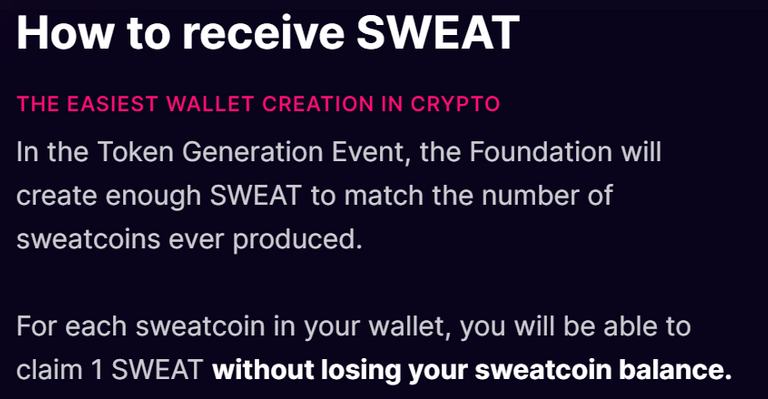 This will be a 1 to 1 airdrop where for every SWC token in your wallet, you will receive 1 SWEAT on the NEAR blockchain. The SWEAT token will serve 2 purposes and is only minted by users taking steps. It will serve as a governance token and as a staking token. By staking SWEAT, users will be able to earn a percentage of all SWEAT minted every single day. As it exists now, users can only earn sweat by walking and steps are validated before being converted into tokens.
After the SWEAT launch, they plan to decentralize the step verification process to enable wearables and other apps. This will allow users to earn from all kinds of trackable physical activities such as cycling, hiking, and even working out at the gym. With this large of a user base, I have a feeling this is going to be a huge success.
Not only can the SWEAT tokens be spent on goods in the marketplace, but now they will be free to trade. Now there will be an open market for the token, whether it be on decentralized exchanges or whatever kind of exchange. This give these tokens real world value. The market will decide what the tokens are worth.
Personally I have never used NEAR, but I assume it works similarly to Polygon. Super fast, low fees, and eco-friendly. I can't wait to claim my airdrop. I'll have a nice little stack to stake and earn.
Have you ever used SweatCoin?
If not, you can use my link to sign up and start earning crypto for walking.

Thanks for reading! Much love.
---
Links 'n Shit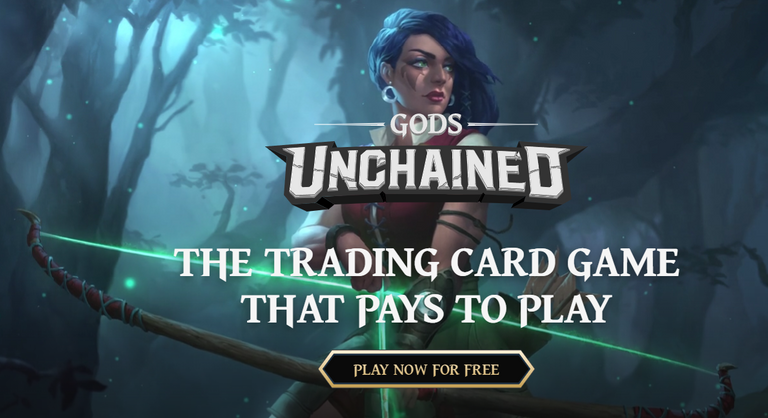 Posted Using LeoFinance Beta