boi oh boi these NFT scams are getting better and better. I recently wrote about the lovely Lana Rhoades pulling an NFT rugpull and now we have yet another, much bigger scam. This one is worth $70 million.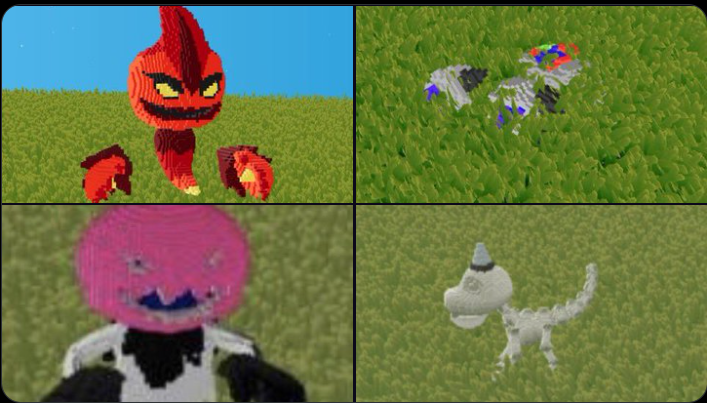 Pixelmon Disaster
Pixelmon set out months ago with one goal: to develop the "largest and highest quality game the NFT space has ever seen". They made some very ambitious promises and sold Eggs for 3 ETH each to investors. Pixelmon is supposed to be an open world game inspired by Pokemon and Skyrim. It got some insane hype for good reason - the screenshots of "actual gameplay" look awesome. They raised a grand total of about $70 million and delivered what could easily be called steaming shit. Yes, after raising $70 million, they dropped some of the shittiest looking NFTs I could have ever imagined, especially with something hyped and promoted this much. What got me looking into this was a Twitter thread by zachxbt where he highlighted just how bad this shit is. I couldn't help but look a little farther into it for myself because I don't trust everyone on the internet. I like to do my own research and you should too. Take a gander at what they promised.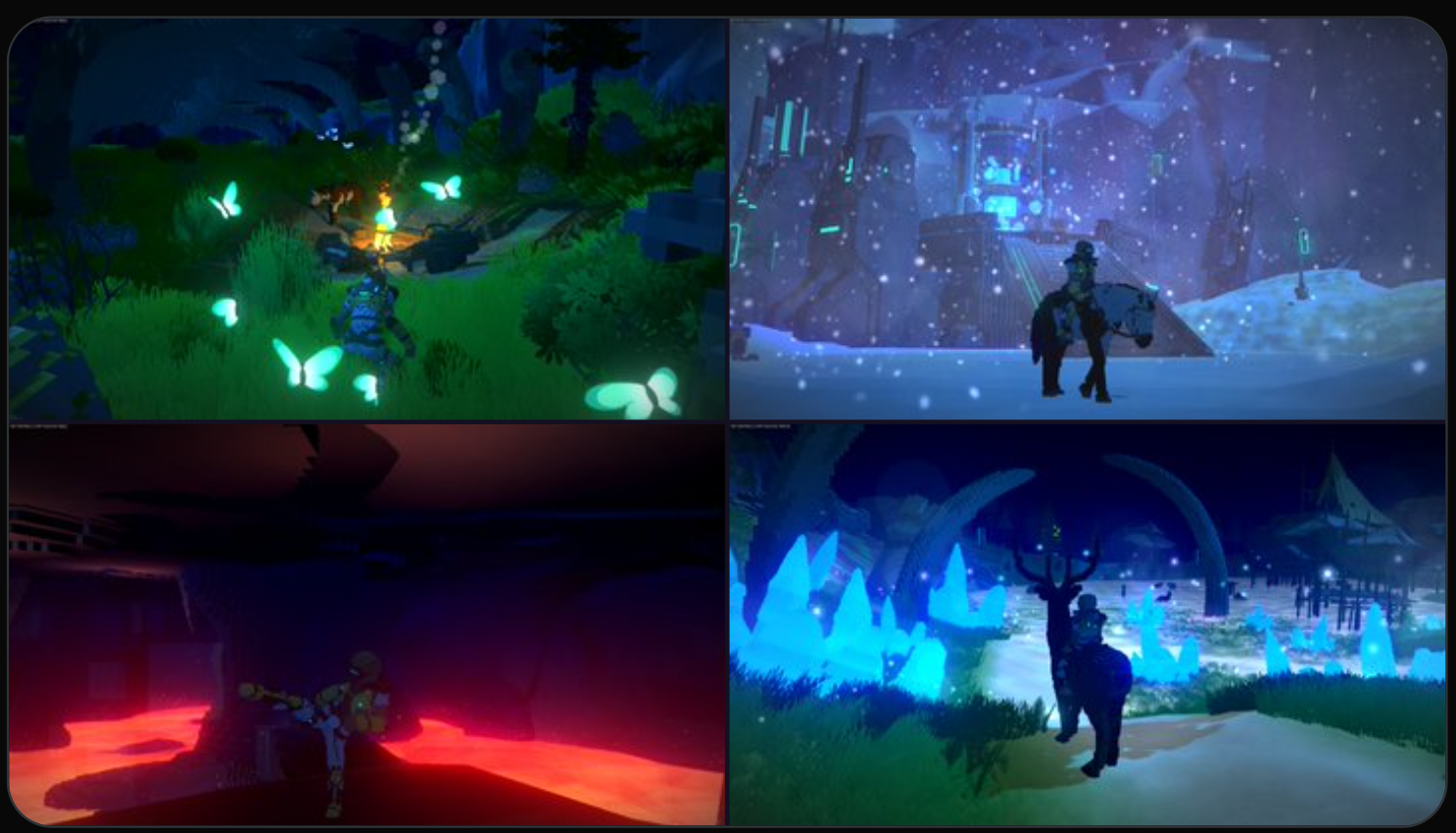 Just glancing at these screenshots, the gameplay looks sick. I'd hope right into this game and spend a few hours there if this was actually what was going to come out. I, for one, love open world RPG games. I also love Pokemon. This is a game that I had some high hopes for and thought was going to be really good but unfortunately... They couldn't deliver what they promised. They even dropped a crazy trailer that makes me wanna play.
So after all this waiting and hype... After spending thousands of dollars on Eggs in hopes to hatch a bad ass Pixelmon... The users started tweeting their disappointing Pixelmon NFTs. When I say these things are bad, I mean they're really bad. They look like Dollar Tree versions of pixelated deformed Pokemon. Check some of these abominations out. My first thought is, they must be screaming "please kill me".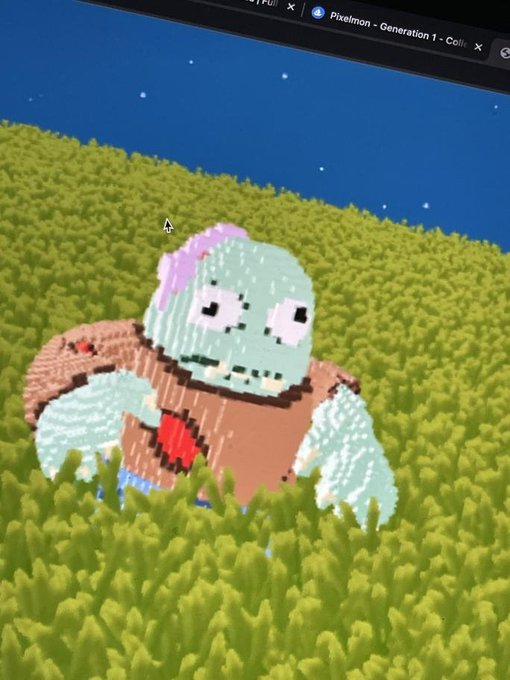 source
He's so ugly he's cute I guess. Kinda like those dogs with the smushed faces.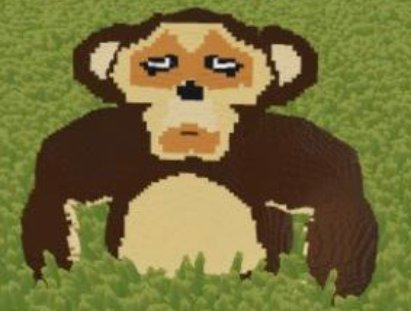 source
This one though... Man. That's just sad. I'm no artist by any means but I could make something that looks less shitty than this with my left hand in 30 minutes. Why does it have lazy eye?!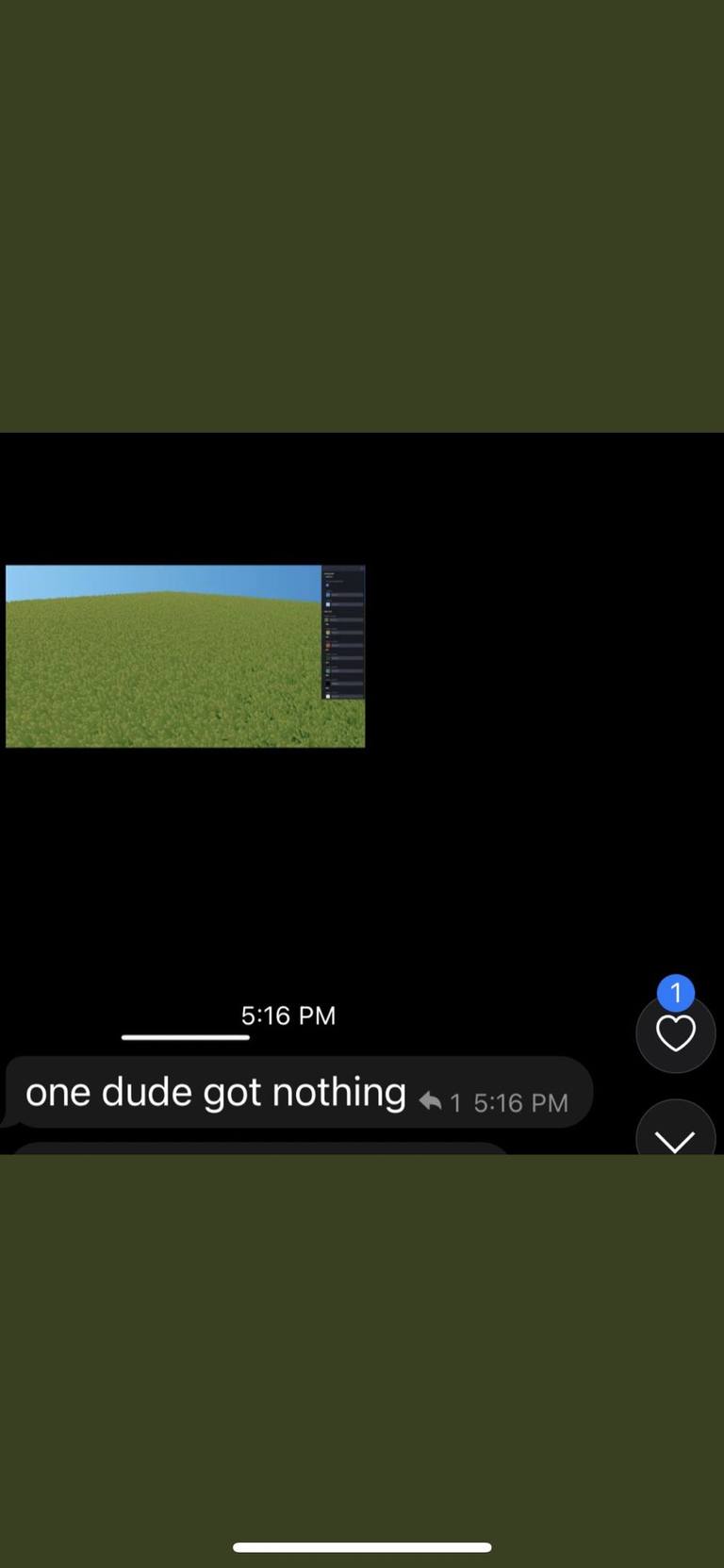 source
This person got an NFT that's literally just pixelated grass. I'd be livid. 3 ETH for this.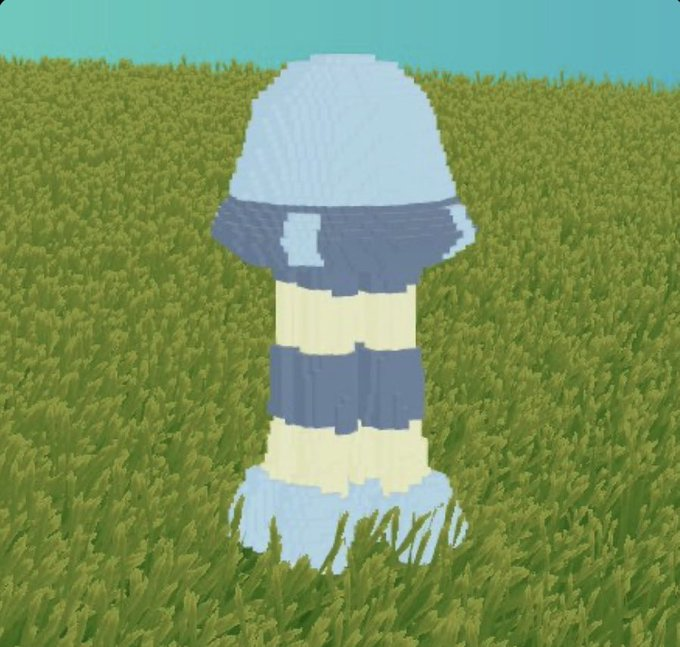 source
Is that a wild butt plug? A dildo? A mushroom? Come on guys. This is just pure sadness. The lead made some interesting statements in the Discord. Looks a little sus to me... The lead did own up to the fact that they felt "pressured to reveal" and rushed out the NFTs. Then followed that by saying they're going to spend $2 million to have them remade.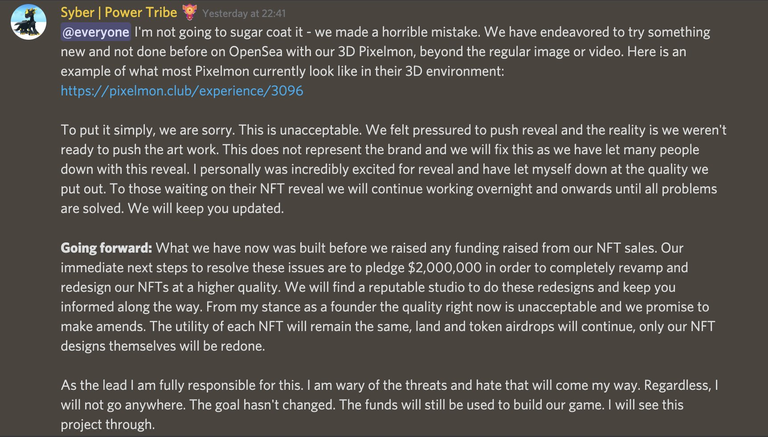 source
It sounds like a good apology I guess but that's not really worth much considering their wallet has $70 million sitting in it. Let's take a look at it because as I always say - the blockchain doesn't lie. Also before we dig into that - $70 million is more than enough to develop an open world RPG game of very high quality provided you spend it on the right developers. Elder Scrolls Skyrim only cost $85 million and it looks incredible compared to what was promised here. They could have spent $50 million to develop the game and a couple million on marketing. Then they could all be rich and produce a really fucking cool game. What do I know though? I'm just a dude on the internet. Anyway - the wallet.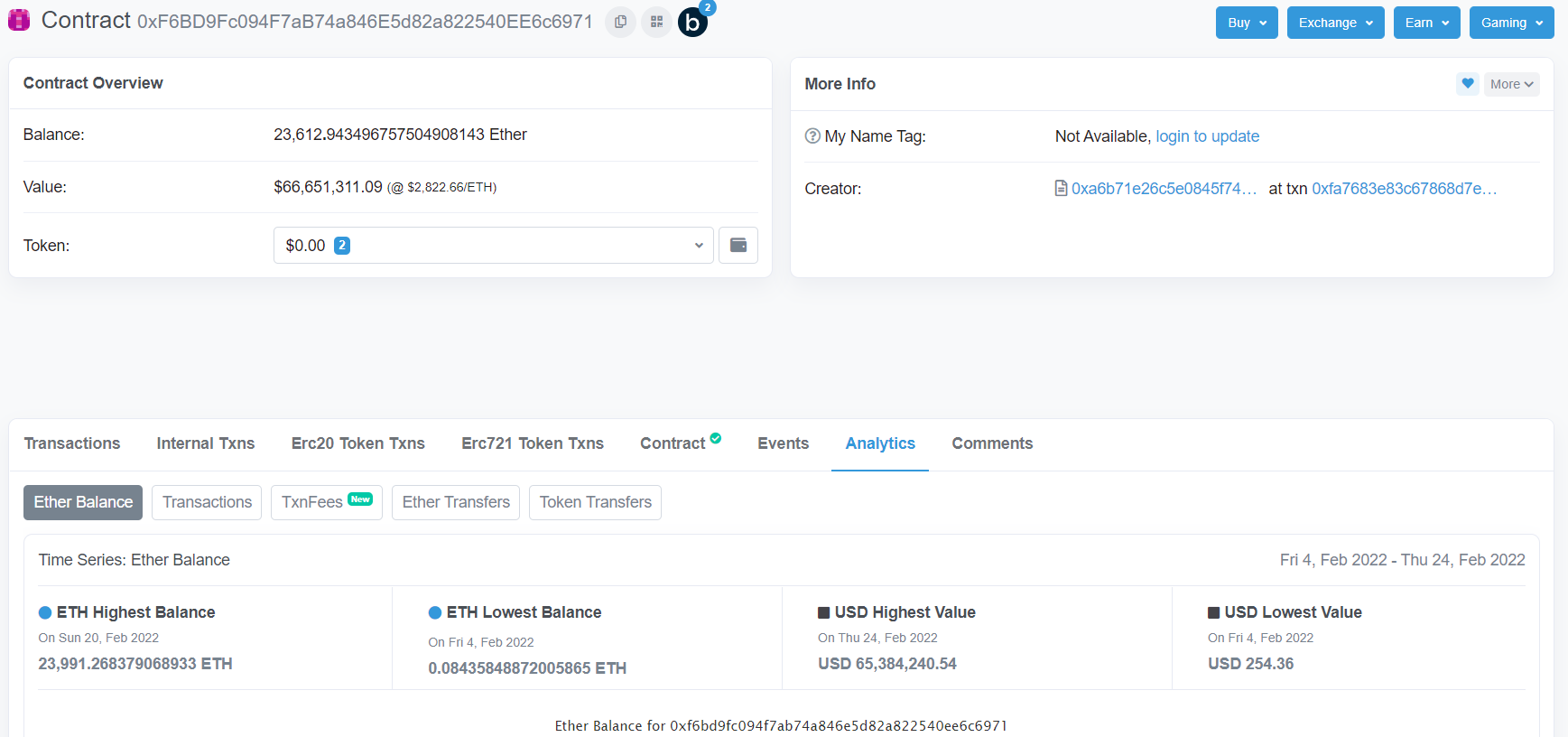 As you can see the current balance sitting in the contract wallet for Pixelmon is 23,612 ETH valued around $65 million. Where did the other $5 million go? Well... There's this cool tool called BitQuerythat can show us where the money is going. My favorite too on the site in the Sankey, because it's an inflow and outflow visual diagram.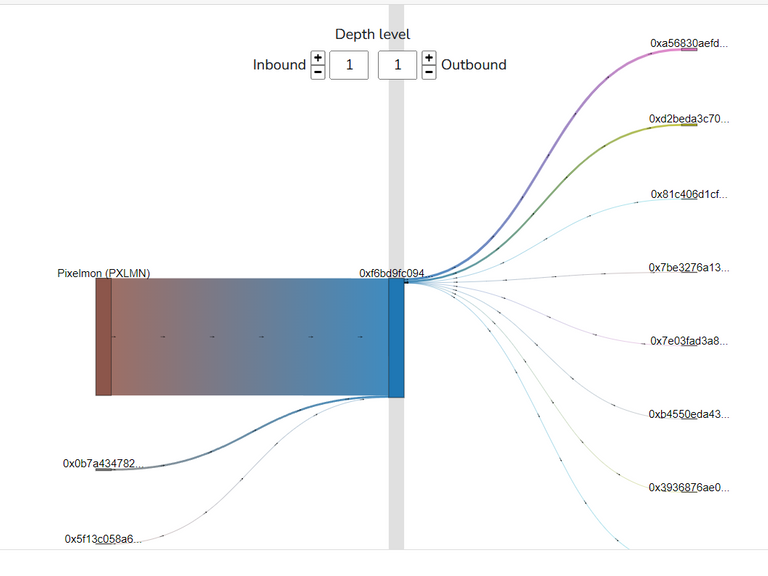 One address that's supposedly the "dev wallet" received 400 ETH. Another address received 500 ETH. The one that received 500 immediately swapped it to USDC. Hmmm....

The "dev wallet" went on a high dollar NFT shopping spree. Not really sure what buying Bored Ape Yacht Club NFTs has to do with developing this game but you know...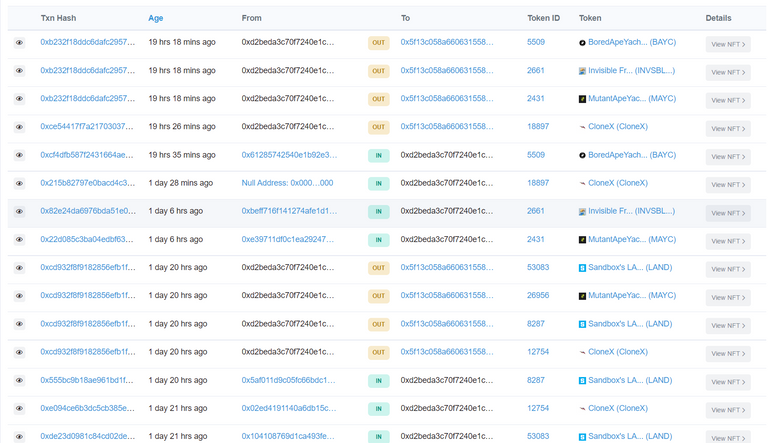 This to me looks like a blatant cash grab. A rug pull. A scam. Even though the lead claims he's going to "see this through", I doubt it. What do you think?
Edit: Had to add this for the LOLZ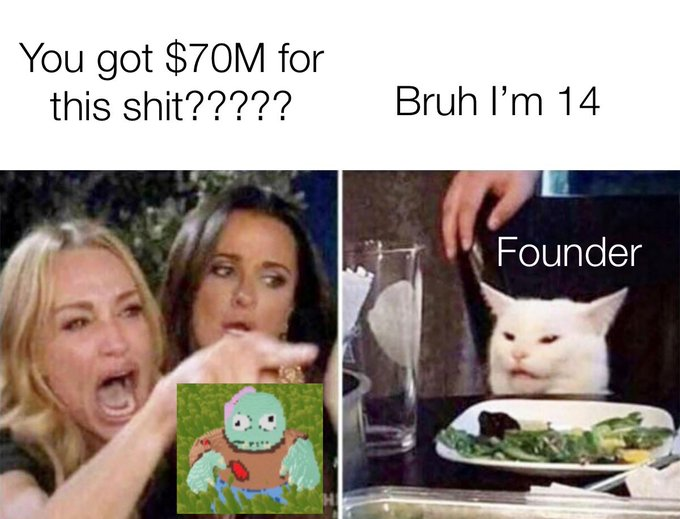 Thanks for reading! Much love.
---
Links 'n Shit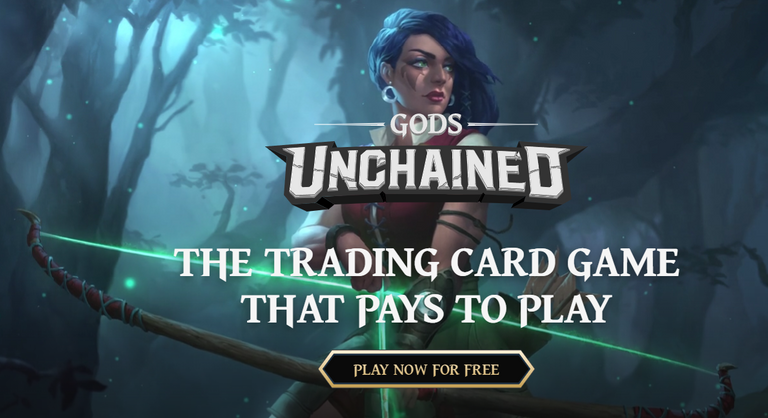 Posted Using LeoFinance Beta