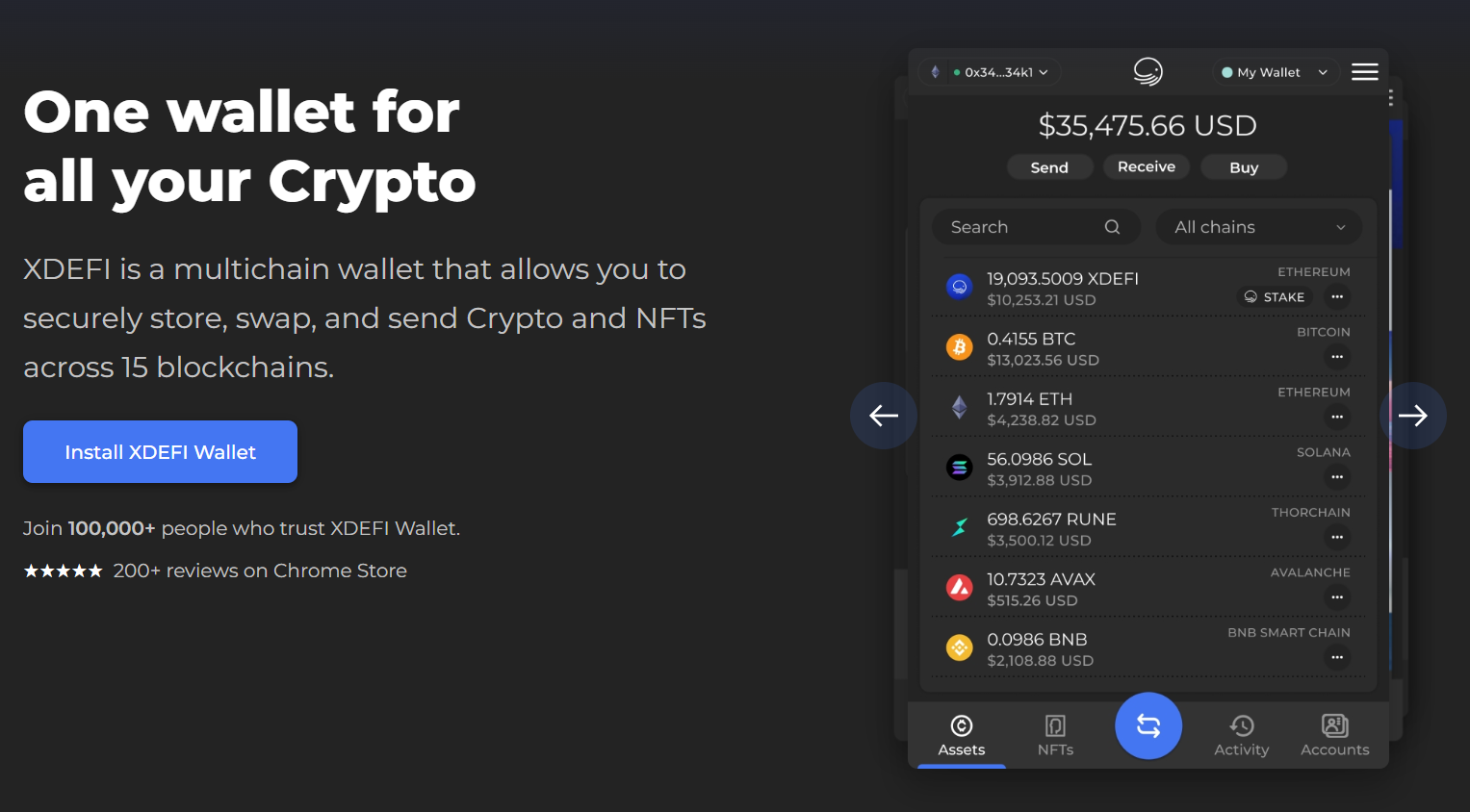 Seriously, goodbye Metamask.
A few days ago, I was looking for a wallet because I wanted to grab myself some RUNE. THORChain is something that has interested me for a long time but during the bull market I felt like I missed the boat. I had been watching RUNE's price go down and it finally hit $1.64 so I went ahead and took the dive. When looking for a wallet, the first one I stumbled upon was XDEFI. I downloaded, set up, restored my wallets, and immediately made the decision to never use Metamask again. Look, I've been using Metamask since the beginning back when it did nearly nothing.
Metamask was the first Ethereum wallet I ever used, and I think it was one of the only ones available back then. This was back when Coinbase only sold BTC and ETH. I remember doing my first ever transactions on Ethereum with Metamask and Jaxx wallet on mobile. I was playing CryptoKitties when it launched and broke the whole Ethereum blockchain. Those were much simpler times, and a wallet really didn't need a ton of features to be good. It was pretty much... Is it secure? Can I send and receive ETH? Cool. That's why Metamask was such a good default. It just worked.
For all these years, I've been using it for my daily Ethereum stuff that I don't use my hardware wallet for. I have been using Trust Wallet and Coinbase Wallet on mobile, and never really liked the Metamask mobile app. So when I discovered XDEFI, I realized that it can replace a lot of the wallets I use for different blockchains like Bitcoin. I was able to import my Ethereum wallet and it created a Bitcoin and Thorchain wallet, among others instantly.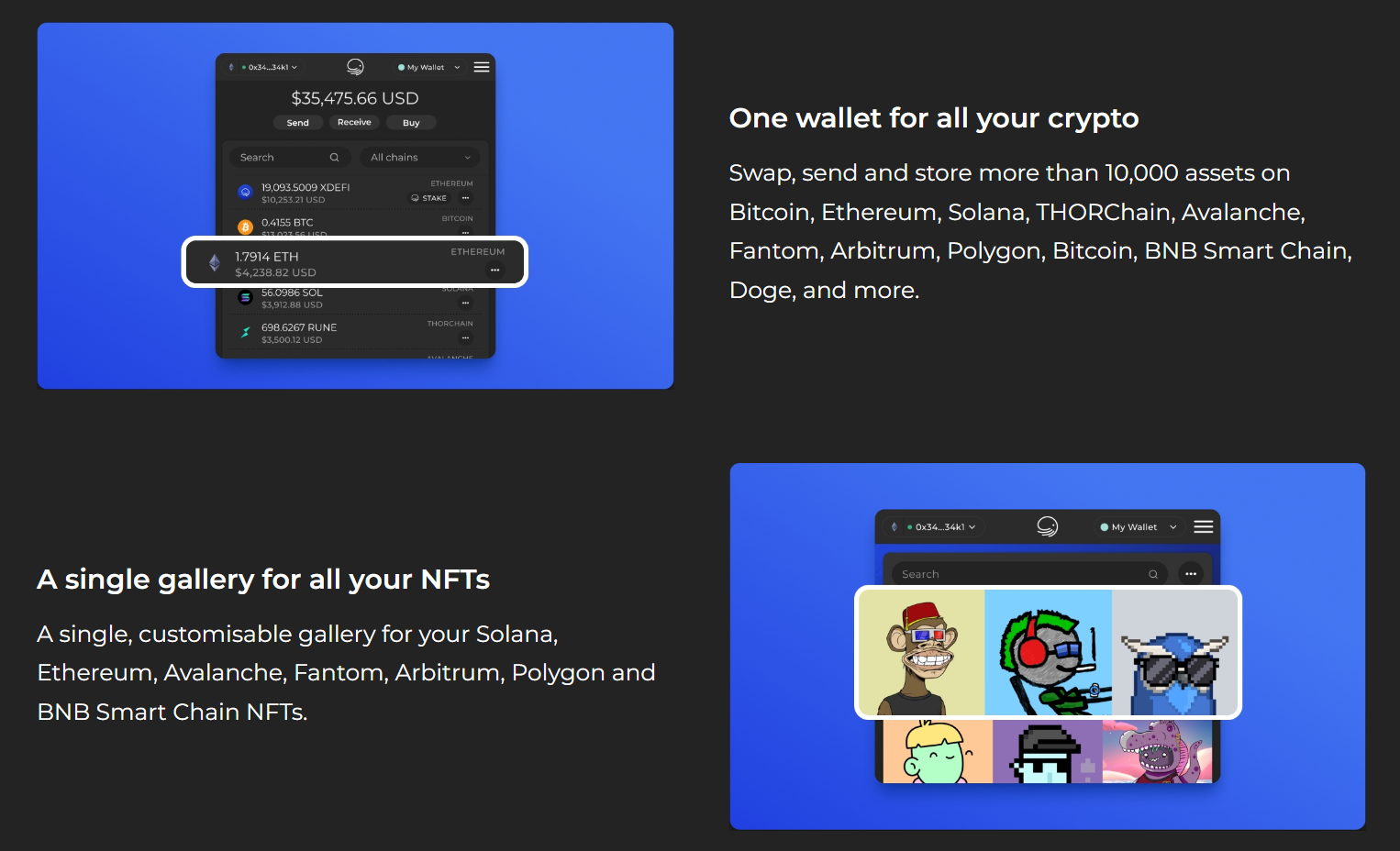 Not only does it support a plethora of different layer 1 blockchains, it also supports cross chain swaps. It automatically creates a gallery for all your NFTs from the different blockchains and wallets you import. This is the kind of all in one wallet I've been looking for. With support for Bitcoin, Avalanche, Solana, and even Bitcoin Cash... You literally only need one wallet now. There's no point in using a ton of different wallets when you can have it all in one. I remember a time where I used like 15 different apps on my phone to use different cryptocurrencies because of wallet incompatibility.
I've still got all those wallets installed on my phone because I don't think there's a mobile wallet that supports all the different cryptos I use. I sincerely hope that XDEFI comes out with a mobile wallet with a dapp browser. For now, I'm using mainly Trust Wallet because of the same reasons. Multiple blockchain support and everything just seems so seamless. On desktop, I was worried a lot of websites wouldn't recognize the wallet but I have had no issues. I have been Metamask free for a week and I feel like a new man.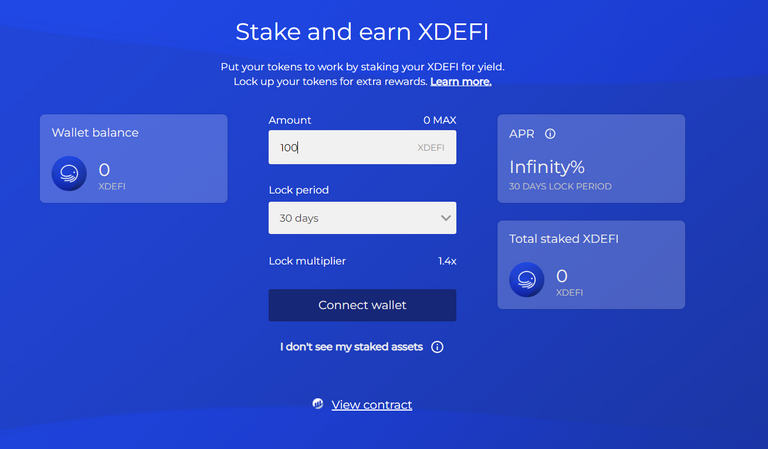 Of course like all DeFi protocols, there is a token which I know nothing about. Nor do I care about it to be honest. I'm just happy to have a wallet that works very wallet for a ton of different things. This is key for mass use of cryptocurrencies. Interoperability. Apparently the staking mechanism is going to require staking one of their NFTs, which is always fun. Staking the XDEFI tokens will get you shared revenue from the platform and all kinds of other perks. This is just a bonus to the fact that now you can retire Metamask.
I think the most useful feature is he cross chain swapping and bridging. All of this such as swapping Bitcoin for Ethereum right within the app is what makes it powerful. That used to require 2 different wallets and an exchange. Now we can make these sorts of swaps right on the browser extension with no centralized exchange. So with all this being said, do yourself a favor and check out XDEFI wallet. It you like it as much as me, delete Metamask.

Thanks for reading! Much love.
Wanna learn about all kinds of things you can do with the crypto you earn blogging on Hive? Check out my index - Learn Crypto Stuff for some fun educational crypto stuff.
Posted Using LeoFinance Beta