LeoFinance is such an incredible platform that can create many streams of revenue for you.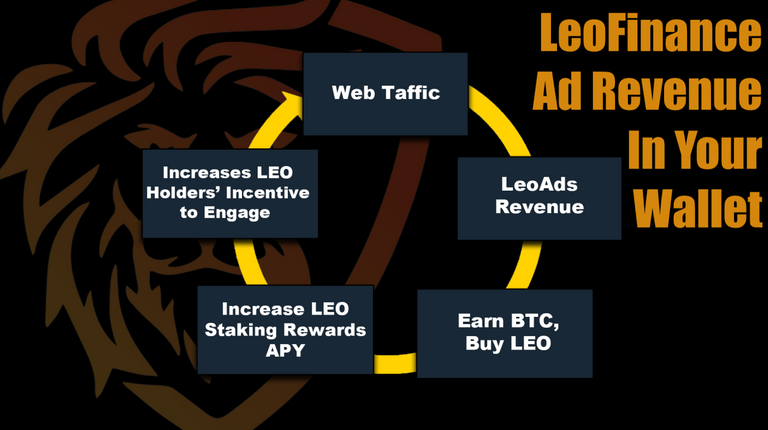 LeoFinance Advertising Revenue
I see tons and tons of people writing about PolyCUB and Cub Finance... But I don't see enough people writing about LeoFinance. The goal is to create content that brings traffic from outside of Hive, so we should really be creating content that drives external traffic. I'm no search engine optimization expert, but @hitmeasap and @forexbrokr do an excellent job with it. My content is getting better but I think there needs to be more of a focus on driving people to LeoFinance than anything.
One major reason for this is that LeoFinance has introduced a new ad revenue sharing model. What this means is that your staked LEO tokens will constantly be growing based on how much ad revenue LeoFianance earns.
This is in addition to your posting, curating, and other rewards. This creates yet another incentive to grow your stake in the community and try to drive as many new users to it as you can.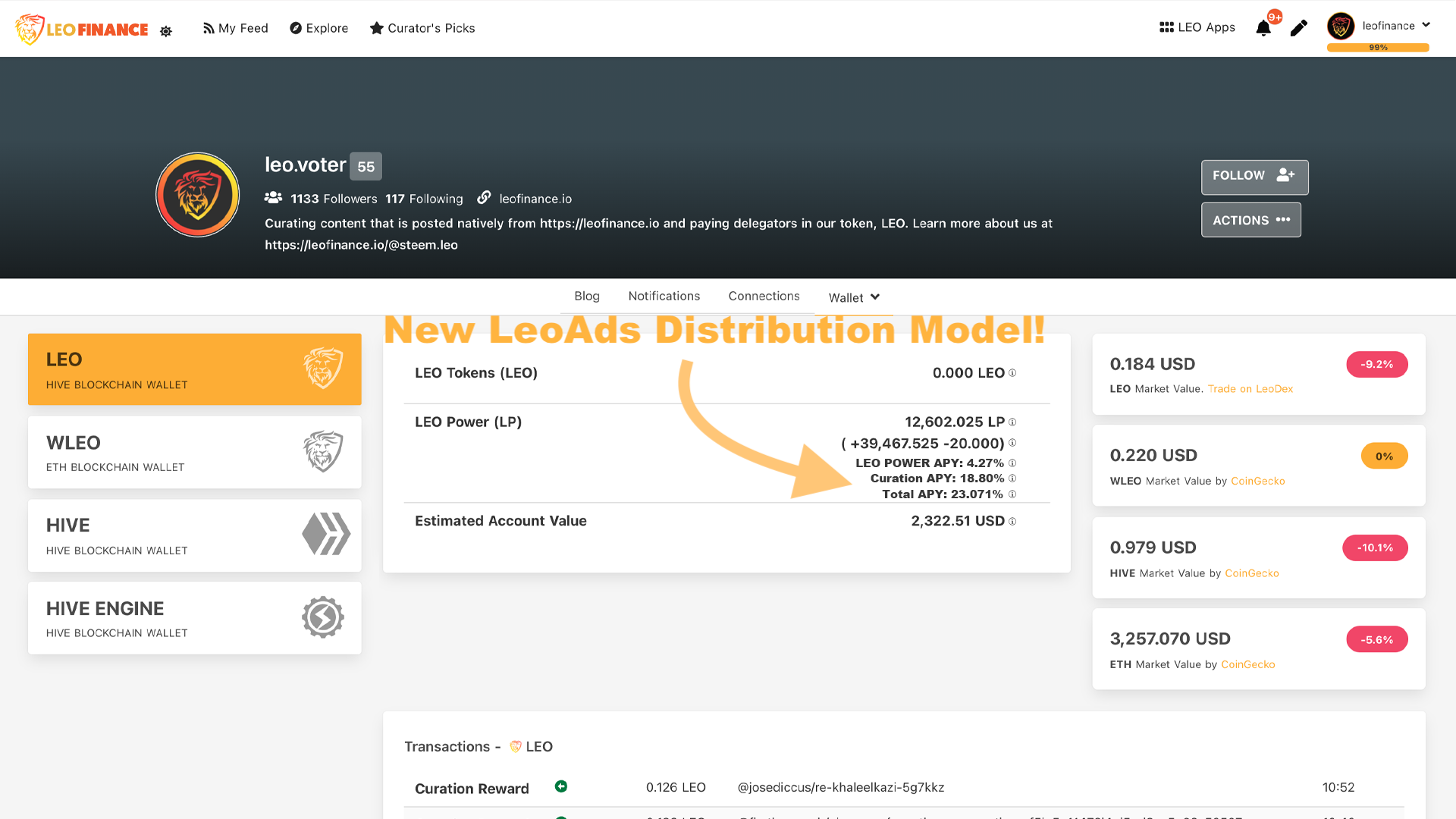 With the launch of the new LeoAds model, you'll be able to see your total APY on LEO in your wallet page. This is a breakdown of LEO Power APY (which is ad revenue) between 4%-10% and curation APY which is on average around 15% (I really need to figure out how to optimize mine lol). The estimated APY on LEO will be around 20+%.
Do you realize how powerful that makes LEO? LEO is an often overlooked token, but it just got a major upgrade that just adds even more value to staking it. Obviously the more LEO you have staked as LEO power, the more you will earn on a yearly basis. Plus it compounds.
The fact that 900 MAUs are generating $4,000 in monthly ad revenue is just an indicator of what we can accomplish by growing our core KPI. Generating outside traffic through evergreen content is going to be a huge addition to LeoAds revenue as well. We'll talk more on that below.
With 900 monthly active users, the LeoAds APY can sit between 4% and 10%. Imagine if we doubled the amount of monthly active users. Can you imagine getting passive 10-20% on you LEO from ad revenue alone? Stack that with 14% APY from curation and you're talking about 34+% APY. Now that is powerful.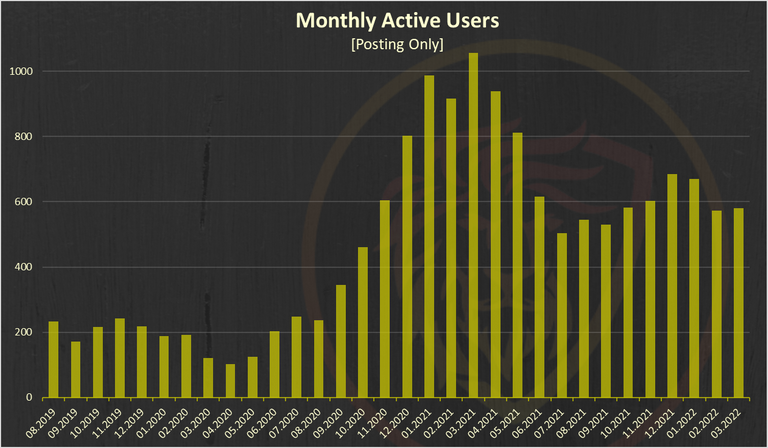 How can we drive more traffic here to increase ad revenue (which fills our LEO bags)?
By using keywords that drive traffic to the platform via search engines. @hitmeasasp wrote a post 1 year called how to write SEO friendly posts. That post is constantly updated with more and more information we can use to optimize our posts. This is something I need to do with some of my older content to continue to drive traffic.
We have to show the external potential users that LeoFinance provides one of the easiest and safest ways to earn interest on your crypto. You don't even need money to invest! We have to show people how to earn crypto instead of throwing money at shit coins hoping to get rich.
When someone searches Google for "how to earn crypto" or "safe ways to invest in crypto", we want LeoFinance to be at the top of the list. Really we want to try and get LeoFinance to the top of a lot of different search terms. Those were just a couple that popped into my mind for things people might be searching.
Don't worry - your free marketing for the platform just became paid. It's all up to you to determine how much you earn though. It also just got easier than ever to onboard new users via LeoFinance by logging in with Facebook. There ya go. Now get to promoting.

Thanks for reading! Much love.
---
Links 'n Shit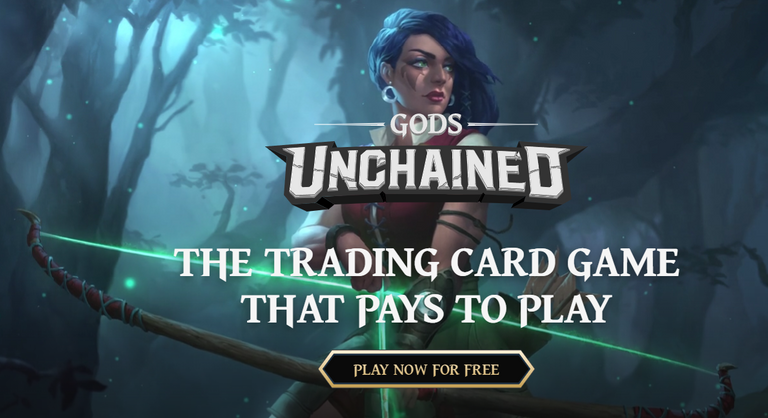 Posted Using LeoFinance Beta