Is palm-scanning payments the future?
I came across an article a couple days ago that has been living in my open tabs... I do this when I plan on writing an article, and once it becomes a problem I start writing about those tabs to clear them out. I know I haven't been creating a lot of long form content lately, but I've damn sure been creating short form content over on #Threads. It literally stays open in a tab next to the LeoFinance home page now. That has been a big focus of mine for a number of reasons, but it really is changing the way a lot of us use LeoFinance as a whole. For the better.
Anyway - apparently Amazon has been developing a payments system that uses palm scanning technology. This technology is being rolled out to Whole Foods, which is one of the most well-known grocery chains in the US (not sure about other countries). Known as Amazon One, it is a contactless way to pay for items at a store with nothing more than the palm of your hand. Sound creepy yet? Yeah, I thought so. This device scans the palm of your hand to verify that you are you, and then the payment is processed with your stored payment method.
Some people might be looking at this as something really cool and useful... While others might find it just another way for Amazon to steal your data and invade your life. I think it's both, realistically. I don't think we'd ever see a day where regular people would walk into the grocery store and scan their eyeball to pay... But it's highly likely people will scan the palm of their hand to pay. As weird as it is to say, at least the palm scan feels more natural.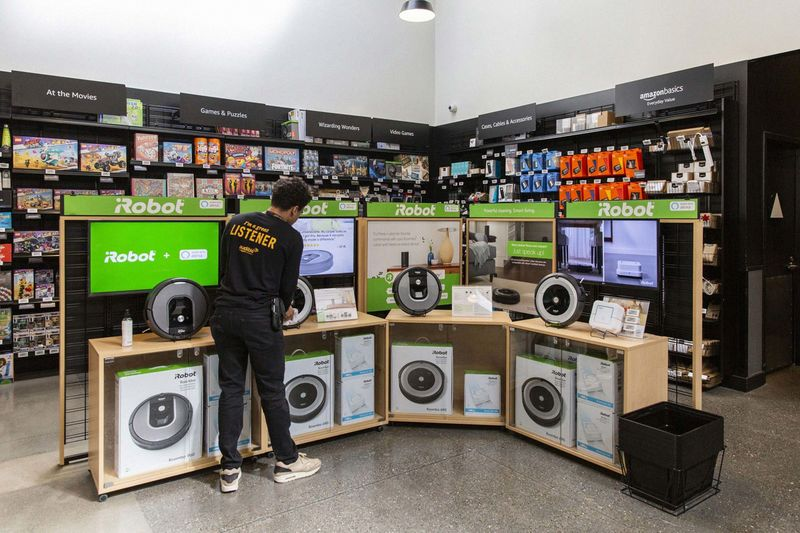 source
About a week ago, we also got news that Amazon would be acquiring iRobot Roomba. My first thought on that was... "well, that's not surprising at all" and then I moved on with life. Then it dawned on me. This isn't just about making money selling these robot vacuum cleaners... It's about mining ever more of your data. It's about selling more of your data. Mapping your home. Think about it.
We have Amazon devices everywhere. We have the Echo speakers and the smart displays like the Echo Show. We have Fire stickets and Fire TVs. We have Ring doorbells and security cameras. You see what I mean? Before they've even acquired iRobot, they have already invaded our homes in a huge way by creating products that "make our lives easier". They're already recording everything you say, everything you watch, and everything you buy so... What difference does it make if they use their robot vacuums to map our your home?
When you start to really think about this shit, it's really dystopian. Amazon is working their way into literally every facet of our daily lives. The biggest and richest company in the world has found a way to harvest every kind of data possible. They're making absolute shit tons of money because you buy all your shit from them, and then they make even more money selling your behavioral data. I guess when you factor all that together, does it really sound that crazy to register your palm with Amazon to pay for groceries?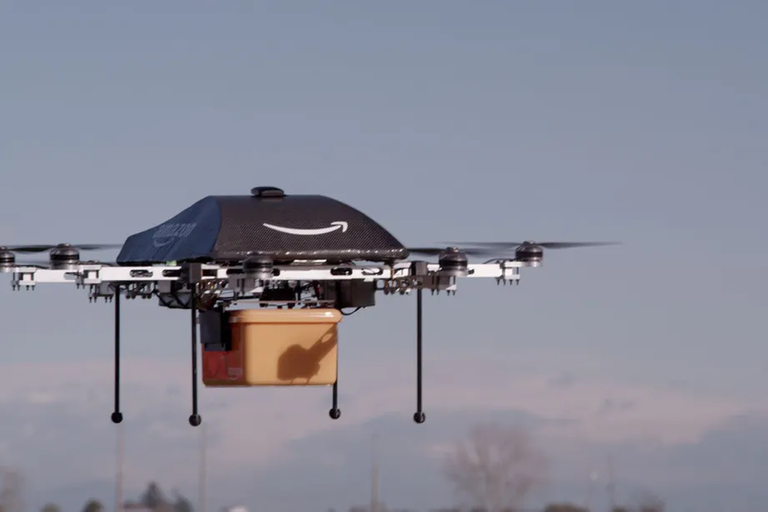 source
Palm scanning technology is something that is not new at all. We've seen it used by LG in one of their phones as a biometric unlock method. You can imagine how well that one went. Obviously this was a few years ago, when people were still skeptical about using a lot of new technology. It's 2022. We live in a world where there's a generation that will never experience using dial-up internet or having to take out the Nintendo cartridge and blow the dust out to make it work.
We are living to see the evolution of the world from physical to this hybrid physical-digital world. Cash is becoming obsolete. Plastic cards and contactless payments are the way people transact these days. As dystopian as is sounds, is a world where purchases are made using your biometric data that crazy? It's already happening. Ever used Apple Pay? You're using your Face ID or Touch ID which is biometric data to approve not only purchases, but things on all your devices.
What a weird time to be #alive. Have a great day frens.
Will you be using Amazon One to pay for your over priced groceries at Whole Foods?

Thanks for reading! Much love.
Wanna learn about all kinds of things you can do with the crypto you earn blogging on Hive? Check out my index - Learn Crypto Stuff for some fun educational crypto stuff.
Posted Using LeoFinance Beta