Metaverse technology, the new frontier of medicine, is changing the world of healthcare by enabling patients to live longer, heal faster and improve their health. This will create a more efficient, safe, and cost-effective system for networks of patients across different states.
Metaverse in healthcare brings new generations of technologies.
One of them is an online platform where the care of patients' will be easier and more transparent while eliminating the need for those who interact with patients.
Additionally, the creation of new data sets can be used to improve care. An exponential boost in technology such as this will allow real-time diagnosis, diagnosis by pictures and more.
Yesterday, a couple of articles came to my attention and today I am happy to share with you some important news in this field.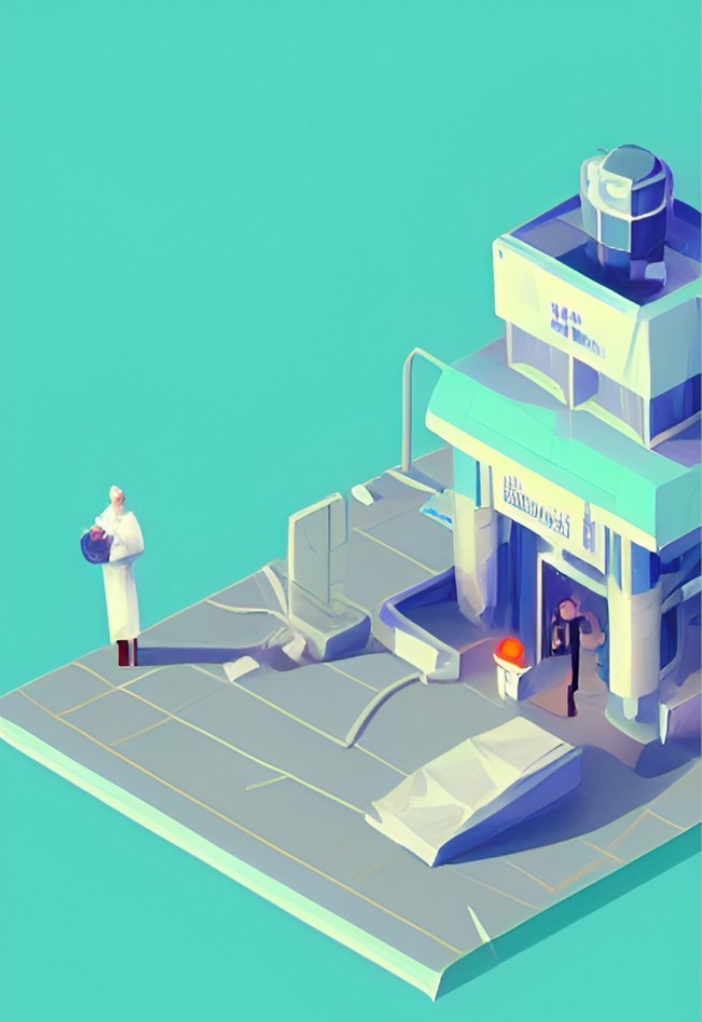 First Metaverse Hospital to launch in October (Yes, 2022)
In October, the first hospital in the metaverse will launch.
A healthcare firm will be responsible for rolling out the first hospital in the Metaverse. As the founder mentioned, they are already working full-time on it and expect it to be launched prior to October. He continued saying that it will be a complete virtual hospital, where people will be able to enter with an avatar in order to consult with the doctor. For medical tourism, they will allow patients who travel to see what the hospital looks like.
The First Medical Examination in the Metaverse
The first ever medical examination took part at the Aimedis Avalon Metaverse and was carried out by the Heraklion University's Hospitals Cardiology Department (Greece) collaborating with the Lausanne University Hospital's Cardiology Team in Switzerland.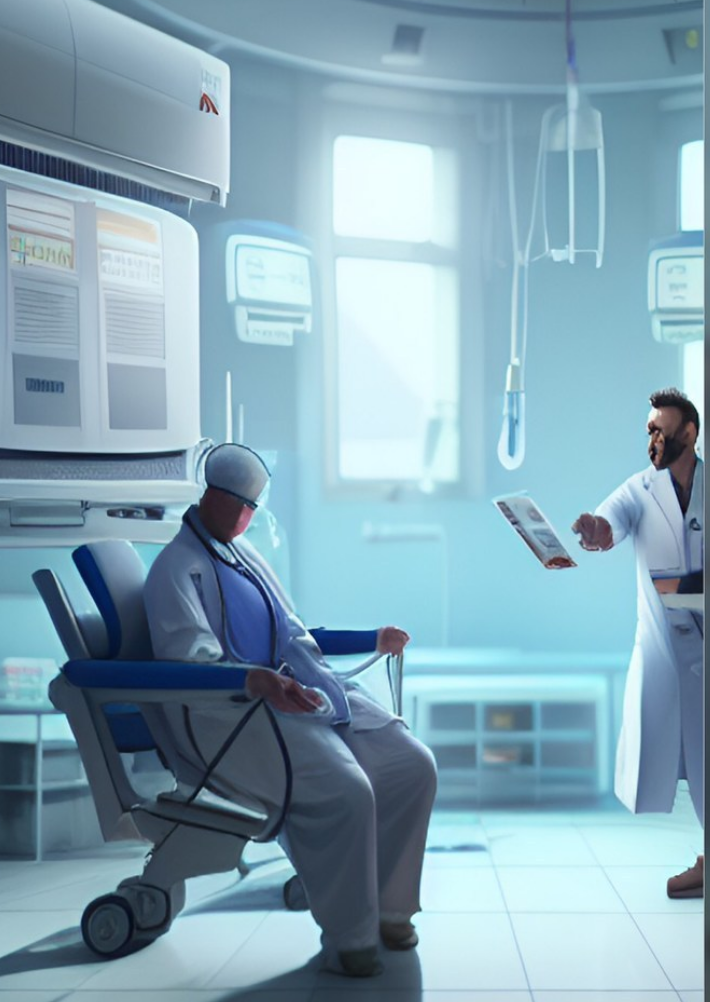 Dr. Ioannis Skalidis, cardiologist and designer of the project, explains: "The patient was a 30-year-old male who came in with severe chest pain, but with no clear definitive diagnosis. He was released with access data to a private exam room in the Metaverse as well as a portable digital ECG device, in case the symptoms recurred."
You can read more here: https://www.princegeorgepost.com/newsfile/137123-worlds-first-medical-metaverse-consultation-ever-performed-in-the-aimedis-avalon-metaverse
(Images are originally generated by me, with the help of AI)
What does the future hold?
One thing is for sure the Healthcare industry will be drastically transformed by the Metaverse. Even though the Metaverse, per se, is not really here yet - augmented reality in combination with artificial intelligence & blockchain technology will set the foundations not only for healthcare but for many industries. What should we expect to see real soon?
Gamification, Medical Education, Metaverse Hospitals, Virtual-Augmented Reality for Patients' Examinations & Treatment just to name a few
Please allow me to close this with some numbers (which we all respect)
The August 2022 Healthcare in the Metaverse report from Market Research Future predicts that by 2030 the healthcare metaverse market will grow by 48.3% CAGR and be worth $5.37 billion.
It will certainly be interesting to witness how many and what kind of discoveries will happen in the near future
Posted Using LeoFinance Beta