With cryptocurrency rising in popularity, transaction fees, especially the Ethereum blockchain, have risen while speed has slowed. The solution is a good scaling technology. Well that solution has arrived, in the form of Enjin token's two powerful new solutions this year. This could change the landscape of blockchain technology, for both NFTs and non-NFTs alike.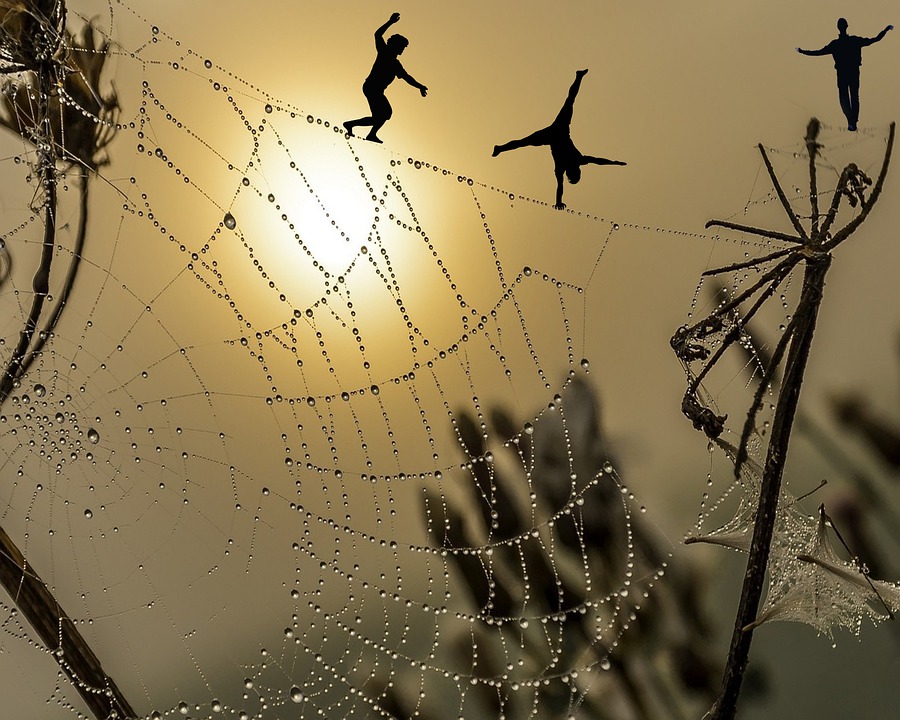 Enjin token has been around since late 2017 but has really skyrocketed in the past two months, climbing an astonishing 800% or 8x from a low of 400 sats to an ATH of 3580 sats, reached earlier today, as I write this. With a market cap of around $1.5 billion, Enjin now sits at 53rd on the global market cap rankings, and I believe their new scaling solution technology is responsible for this epic explosion in value.
Make way for the revolutionary Efininty decentralized blockchain for NFTs; as well as JumpNet (launching April 6), a high-speed bridge solution that will enable free and instant on-chain transactions of Enjin coin as well as ERC-1155 tokens. This is what we have been waiting for, and now Enjin is the one to deliver. What we have here are two-way bridges between all the blockchains mentioned, which will make it easy to mint our NFTs and also port them across multiple networks without those ever-increasing gas fees.
Popular among Dapp developers and gamers alike, Enjin blockchain is ideal for facilitating NFTs, like artworks as well as gaming assets or cards. This is a personal draw card for me as I launch my NFT artworks, and we will all benefit with cross-chain bridges like this opening up the ecosystem fantastically.
The JumpNet layer two solution will enable us to mint and transfer our NFTs without the restricting gas fees, as it becomes a private Ethereum fork with Proof of Authority consensus. And this bridging can be done from any blockchain, as Enjin coin moves from the Ethereum mainnet to its own JumpNet. Enjin will thus enable us to mint, trade and distribute our NFTs for free. What a breakthrough after the gas wars that are causing such a bottleneck on Ethereum.
Also Efinity, which launches some time this year, will be a decentralized blockchain and separate "layer one" especially for NFTs, which will be interoperable with other blockchains. Already thousands of creators have used Enjin tools to create blockchain assets for heavyweights like PlayStation and Minecraft, two of the world's most popular gaming sites.
With the challenges of ETH gas fees and slowed transaction rate, Enjin developers have met the challenge and come up with innovative solutions, which have opened up the gaming and NFT space to more opportunity than ever before. Efinity will be a "multi-chain highway", now that NFTs have gone viral as a leading edge technology concept. Any token from any blockchain network will be supported by Enjin's upcoming Efinity decentralized blockchain.
With zero friction from congestion or fees, we will see users, devs and corporations harnessing the NFT tool in a wave of adoption, and this is what has already pumped the price of Enjin coin to such stratospheric heights this past two months.. Any wallet or exchange will be available on this cross-chain solution, and we will be able to port tokens onto multiple chains, lowering the barrier of entry for all and removing high gas fees.
Once JumpNet launches on 6 April, we will have a private version of Ethereum with Proof of Authority consensus mechanism, and this will facilitate instant, secure and no-fee transaction on-chain. More reputable brands are likely to join and partner with Enjin as a result.
We will also be able to send and receive Enjin coin, and mint and trade ERC-1155 tokens for free. Gamers and NFT art creators like myself will love this free and instant ability to send game assets or artworks. ENJ coin will be the coin used throughout for utility, so expect it to continue rising in value from its current ATH reached today.
Overall we need this cross chain bridge, since there are numerous platforms upon which gamers and artists operate. We can't all live in our silos like this and it was only a matter of time before a blockchain leader came along and solved the problem by bridging the separate chains. As a result Enjin coin ENJ has been accepted into a rare elite class of asset – one of only 15 in the world to be accepted on Japan's largest exchange, recognized by the Japanese FSA (financial services agency).
With fundamentals like this propelled by market sentiment it's no wonder ENJ hit ATH today. ENJ is also traded on Binance and Kucoin exchanges, to mention a few global top sites. Not bad for a gaming token. I hope our blockchain can also be integrated.
Posted Using LeoFinance Beta