---
La Web 3.0 es el futuro de Internet. Es la próxima generación de la web actual, que es un conjunto de sitios web alojados en servidores y a los que se accede mediante un protocolo estándar (HTTP). La Web 3 es una red descentralizada, de igual a igual, que conecta a personas y ordenadores de todo el mundo. También es un protocolo, que define cómo se comparte y comunica la información a través de la red descentralizada, al igual que el protocolo HTTP define las reglas para compartir información en la web actual. La Web 3.0 se asocia a menudo con la tecnología blockchain y las criptomonedas, pero eso es sólo un caso de uso. La Web 3.0 es un marco de comunicación y un nuevo modelo de funcionamiento de Internet.
La importancia de la Web 3.0 crece día a día. Estamos avanzando hacia una sociedad más digital. Todo está en línea, desde las compras hasta la reserva de las próximas vacaciones. La necesidad de una Internet segura y privada nunca ha sido mayor. La importancia de la Web 3.0 no hará más que aumentar en el futuro. A medida que Internet se convierte en un elemento central de nuestras vidas, la necesidad de privacidad, seguridad y descentralización no hará más que crecer en demanda. La Web 3.0 desempeñará un papel importante en esta transformación. Y nosotros somos parte de ello.
---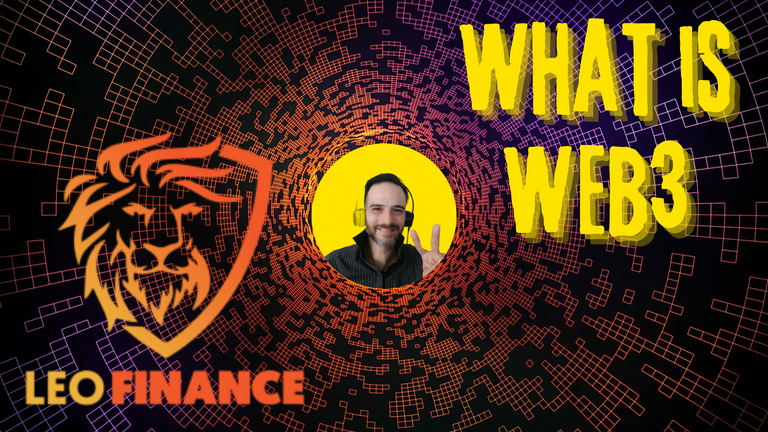 ---
English Version
Web 3.0 is the future of the Internet. It is the next generation of today's web, which is a collection of websites hosted on servers and accessed via a standard protocol (HTTP). Web 3 is a decentralized, peer-to-peer network, connecting people and computers around the world. It is also a protocol, which defines how information is shared and communicated across the decentralized network, just as the HTTP protocol defines the rules for sharing information on today's Web. Web 3.0 is often associated with blockchain technology and cryptocurrencies, but that is just one use case. Web 3.0 is a communication framework and a new model for how the Internet works.
The importance of Web 3.0 is growing every day. We are moving towards a more digital society. Everything is online, from shopping to booking your next vacation. The need for a secure and private Internet has never been greater. The importance of Web 3.0 will only increase in the future. As the Internet becomes more central to our lives, the need for privacy, security and decentralization will only grow in demand. Web 3.0 will play a major role in this transformation. And we are part of it.
---
Sources
Imagen de Reto Scheiwiller en Pixabay
Vídeo de Coverr-Free-Footage de Pixabay
Vídeo de Ciprian Cucuruz de Pixabay
Vídeo de Larisa de Pixabay
Vídeo de Gerd Altmann de Pixabay
Vídeo de Coverr-Free-Footage de Pixabay
Vídeo de Joseph Redfield Nino de Pixabay
Vídeo de Coverr-Free-Footage de Pixabay
Vídeo de Coverr-Free-Footage de Pixabay
---
▶️ 3Speak