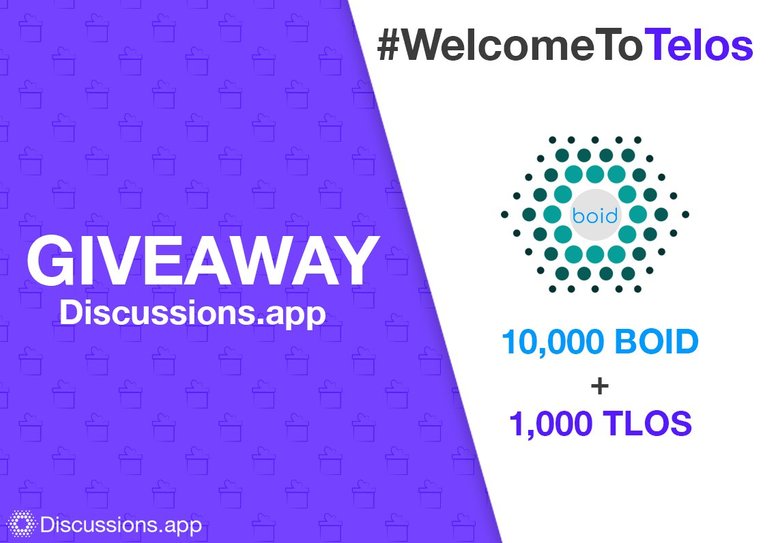 Hello cryptolovers!
Celebrating that Discussions backs Boid Proxy on Telos there's a New Contest live!
Rules:
As some of you might know, Discussions.app recently joined Boid community in expanding to the Telos blockchain!
As one of their oldest partners in this space, Boid shares with Discussions many common ideals of decentralized governance, cooperation and cross-chain compatibility. The community continues to cooperate and support the expansion of Telos, by collaborating in the development of tools and engagement in its community and governance.
The Boid proxy, as spear-headed by # boid moderator Seth, have set-out a set of criterias for Telos Block Producers that they think are critical for long-term viability of the blockchain and ensures that Dapp developers have the infrastructure and tools they need for developing amazing applications on Telos.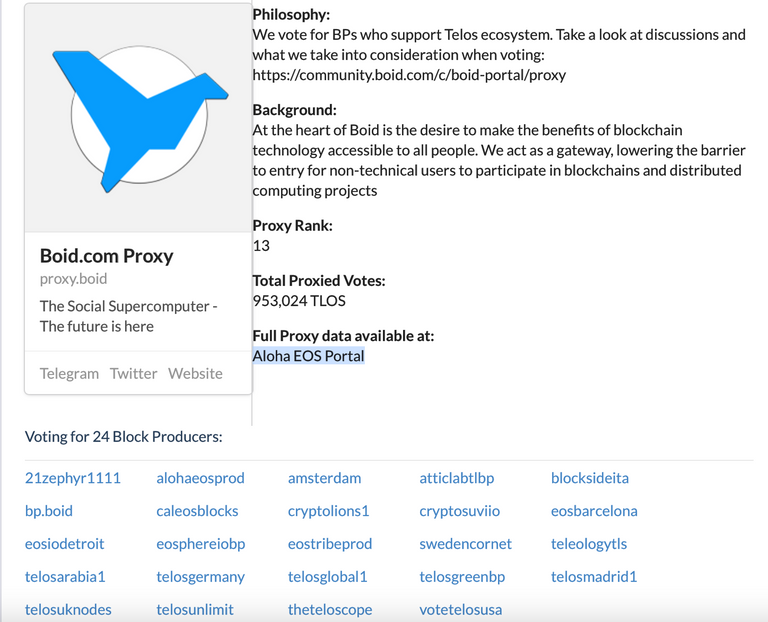 As such, Discussions is happy to announce that they've proxied to Boid a great portion of their TLOS obtained from the first phase of the worker proposal.
Team believe that Telos has the capacity to become a top blockchain platform, but it depends on engaged stakeholders like them to make that happen.
So, Discussions.app would like to ask you to join them and proxy your votes to Boid, which you can do here:
https://telos.bloks.io/vote/proxies?name=proxy.boid
If you do not have any TLOS staked to vote, help us by spreading the word: